Boukli (FRA) and Milani (ITA) might have been your pick at the beginning of the day and you'd have been right. Although not quite seeded as 1 and 2, Boukli, definitely number one, and Milani in the 3rd spot, Milani is a fighter on form and is part of a dynamic Italian duo which is sweeping through tournament after tournament at the moment. Her home rival Scutto is not in Baku but with only 100 points between them prior to this first day of the Baku Grand Slam, she may now wish she had stowed away on that flight.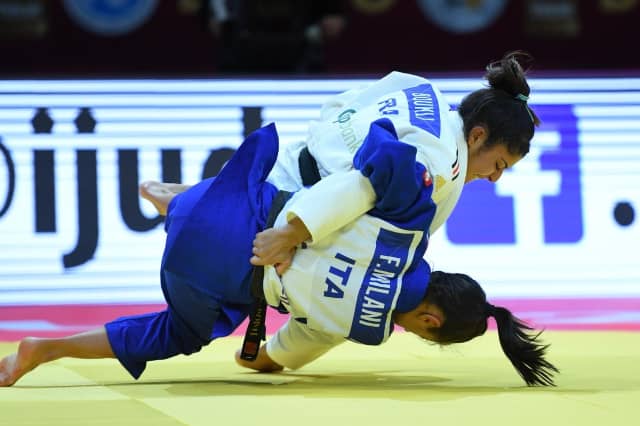 Stangar (SLO) took care of Aliyeva (AZE), Costa (POR) and Martinez Abelenda (ESP) on her way to a semi-final that she lost to the Italian. Lapuerta Comas (ESP) was present to meet her for bronze and it was the Spaniard who exploited every gripping strategy she could to nullify all of the Slovenian attacks. However, following the line of a huge percentage of contests today, Stangar's ne-waza proved decisive, avoiding the difficult tachi-waza exchanges and turning Lapuerta Comas with a sangaku for the win and a bronze medal.
The second bronze was fought for by Bavuudorj (MGL) and Nikolic (SRB), the former losing to Milani in the quarter-final and the latter losing the semi to the unstoppable force that is Shirine Boukli today.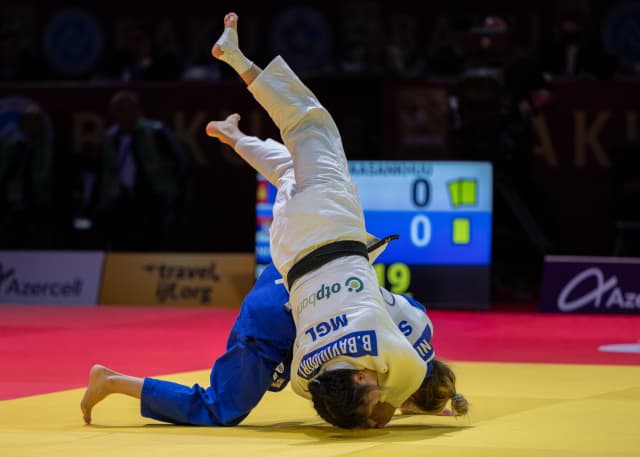 It was a tight encounter, back and forth, but with no real danger for either until shido, shido, shido and the beginning of the golden score period. 22 seconds in and Nikolic unleashed a picture-perfect morote-seoi-nage but somehow stopped driving after the textbook entry and Bavuudorj escaped easily. However it didn't take much longer for Nikolic to try again and she won the match with a positive style, eventually, when a third shido came for the Mongolian to represent a lack of attacks. It was the right winner although we didn't see her finest work today.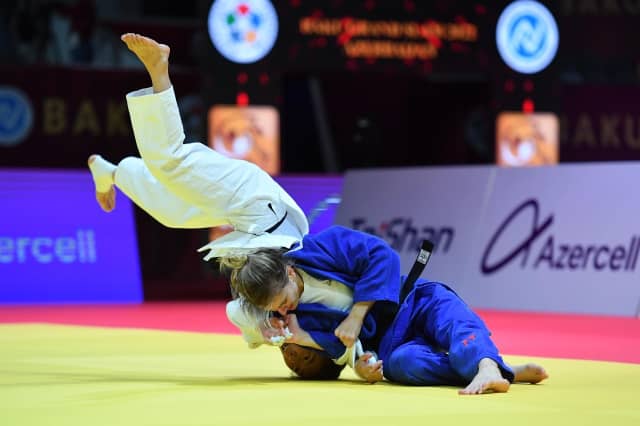 The final was 26 seconds of French dominance, with Boukli gripping immediately, heaving Milani on to her hip and driving an unrelenting uki-gosh into the tatami. She was a level above the rest; actually strike that, 2 or 3 levels above. Boukli has staked her claim on the Olympic selection. In fact, she keeps doing it and will not take no for an answer.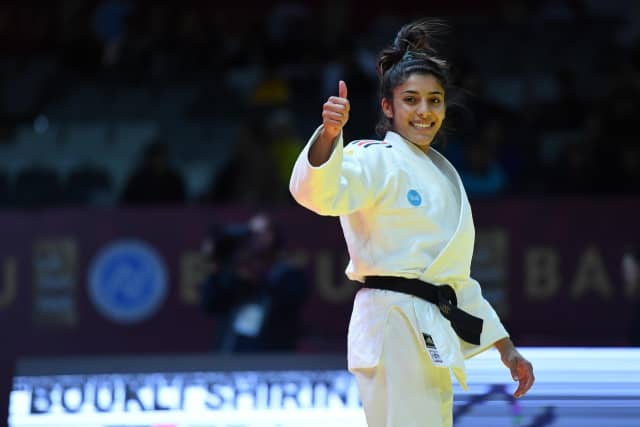 Bronze Medal Fights (-48 kg)