We begin with Shirine Boukli, the home favourite. She won bronze at last year's domestic extravaganza and wanted to upgrade but it wasn't to be. After a year of fantastic victories including gold medals in Jerusalem, Baku and at the European championships, today's Paris meeting proved to be an event too far.
In her first match, Boukli faced unseeded Korean Hyekyeong Lee and after more than 8 minutes of fast, attacking judo, Lee tipped Boukli backwards for a gentle waza-ari, enough for a win and a place in the -48kg quarter-final, which she also won. Boukli was out!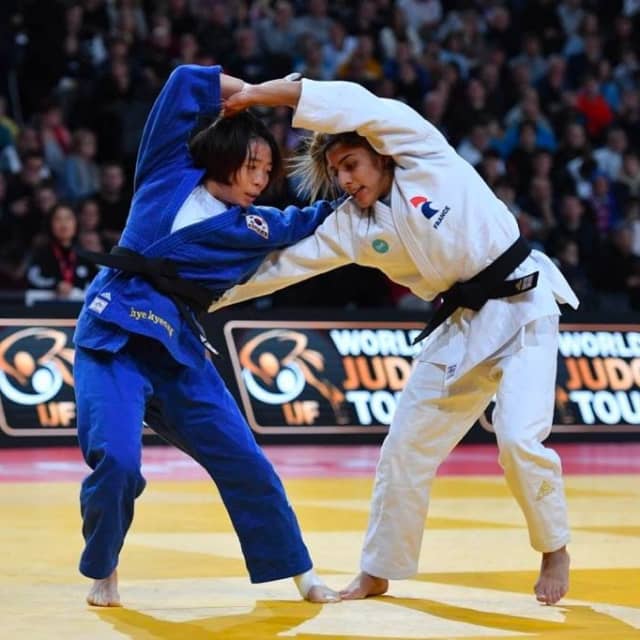 The French spectators were not to be outdone, however and were treated to a magnificent day of judo from Blandine Pont who flew past the seeded Chilean, Gomez Antona of Spain and Beder (TUR) before ejecting Boukli's nemesis from a place in the final. Meeting Pont in the first final of the day was Nikolic (SRB).
The first bronze medal match of the category was between the Turkish competitor and Lapuerta Comas (ESP). The latter entered the contest heavily bandaged around her face after an injury to her nose earlier in the day but it didn't seem to distract her at all. She took the win by way of a hold down. This bronze consolidates, or even improves her result of last week, a bronze at the Portugal Grand Prix. This is a fantastic start to the Spaniard's year and will see her shoot up the World Ranking List.
The second bronze medal was won by Abuzhakynova (KAZ), beating Lee on penalties. Lee had taken the world number one out of contention but could not convert that into a medal when it counted. The Kazakh was happy to take her first Paris medal and she waved to an appreciative crowd.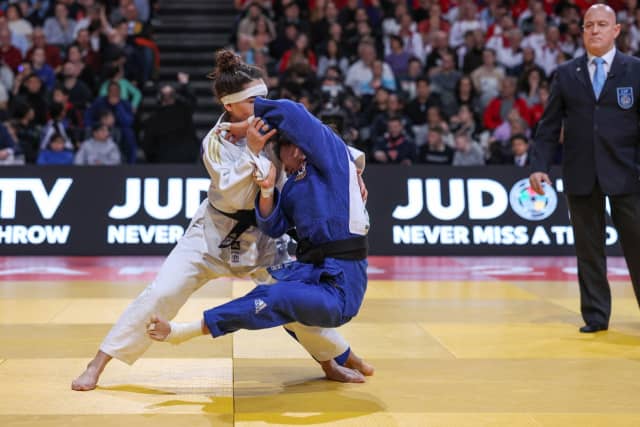 In the final, Pont took less than a minute to put the first score on the board, turning across the front of the Serbian without hesitation. She held the score, never looking in danger and with ten seconds to go the spectators raised their volume and let her know they are with her. As the clock ticked over to zero the noise was indescribable and 24 year old Pont raised her arms in disbelief. This is her first grand slam gold and doing it at home is very special indeed.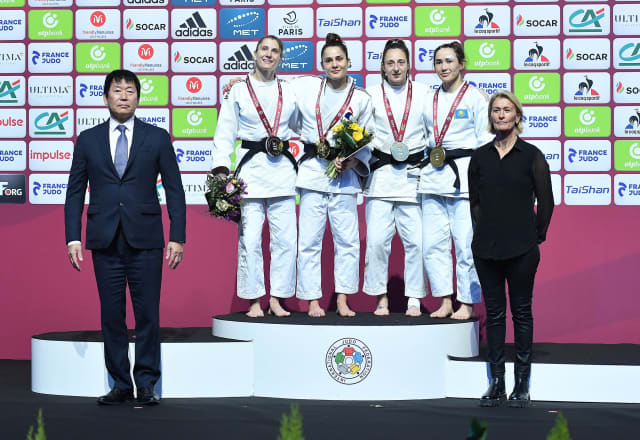 Bronze Medal Fights (-48 kg)