5 key takeaways from the three-day Euro's in Israel
1. Russia unrelenting in rule of Europe
Russia topped the medal table for the second year in a row as they retained pole position with an imposing display.
Russian team tinkerman Ezio Gamba handed European Championships debuts to six judoka which meant that one in three of their 18-strong team were new to the European Judo Union's blue ribbon event.
In the men's team Islam YASHUEV (-60kg), Yakub SHAMILOV (-66kg), Mikhail IGOLNIKOV (-90kg), Niiaz BILALOV (-100kg) and Tamerlan BASHAEV (+100kg) were all included for the first time.
YASHUEV won gold, SHAMILOV lost in the first round, while IGOLNIKOV took gold and BILALOV finished fifth. BASHAEV took silver on the last day.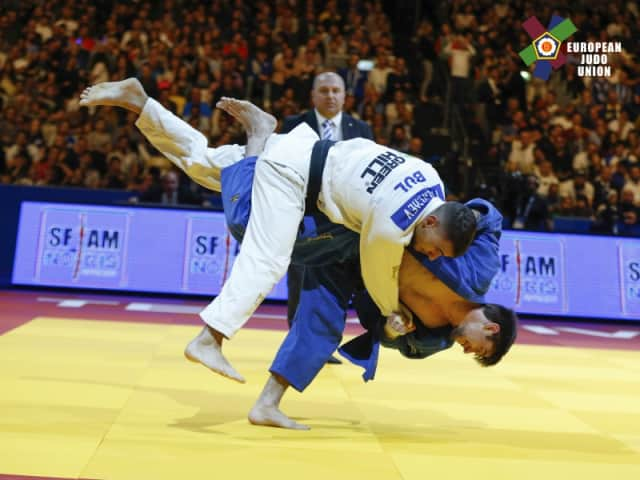 In the women's team Aleksandra BABINTSEVA (-78kg) was the only newcomer and the Russian lost her opening contnest to eventual European champion Madeleine MALONGA (FRA).
Both of Russia's men's titles came from debutants in YASHUEV and IGOLNIKOV while tried and tested judoka won their two women's titles in Irina DOLGOVA (RUS) and Natalia KUZIUTINA (RUS).
Olympic champion Beslan MUDRANOV (RUS) earned bronze in the -60kg category. Russia's second Olympic champion from Rio 2016 Khasan KHALMURZAEV was left at home with GAMBA aware of what he offers and using the event for new names to make an impression before the Olympic qualification phase begins in May.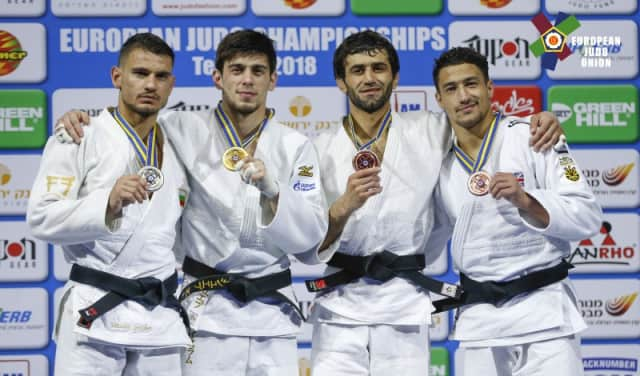 Russia has arguably the most depth in Europe, with an honourable mention to Georgia's men, but the difference is that the former have the most consistency and their continental rule could run right the Olympic qualification and towards the all-important Olympic success at Tokyo 2020.
2. Success breeds success for France's supreme women's team
France's women's team are a leading attraction on the IJF World Judo Tour and on the continental stage they are untouchable.
Their ranks include household names such as Clarisse AGBEGNENOU and Audrey TCHEUMEO and, for a young judoka, there is nobody better to be around at the national dojo and on the competition stage than these two champions. There's also all-time great Lucie DÉCOSSE in close proximity as a coach. Success is all around them.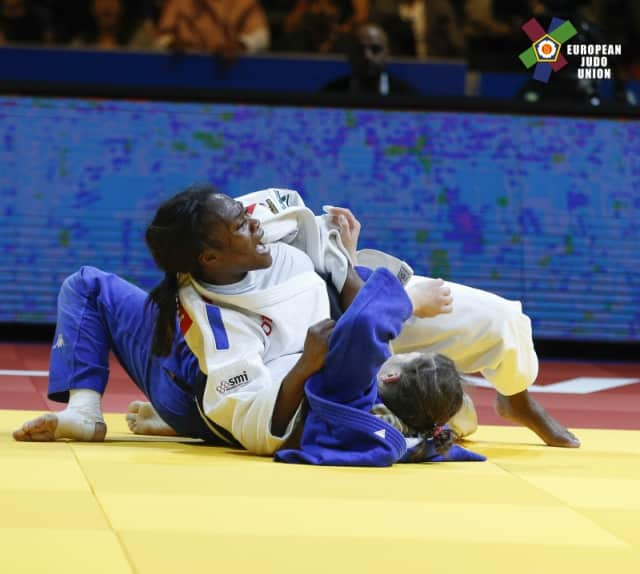 The women's team are prolific at such competitions and are a dependable source during a time when their male counterparts - aside from silver medallist and Olympic bronze medallist Cyrille MARET - are in something of a transitional phase and with their iconic heavyweight Teddy RINER taking some time off the circuit.
Not only are the women's ranks among the strongest in the world but also they have a level or cohesion and comfort around each other that every other nation would crave. They are a united force and are carefree and media-friendly as they go about their daily business at major events and the French nation is smitten with them.
On the tatami in Tel Aviv, Olympic silver medallist and world champion Clarisse AGBEGNENOU won her third European title. Double Olympic medallist Audrey TCHEUMEO was beaten but only by a teammate in the final as 24-year-old Madeleine MALONGA, who trains with TCHEUMEO five days a week, won her first European crown.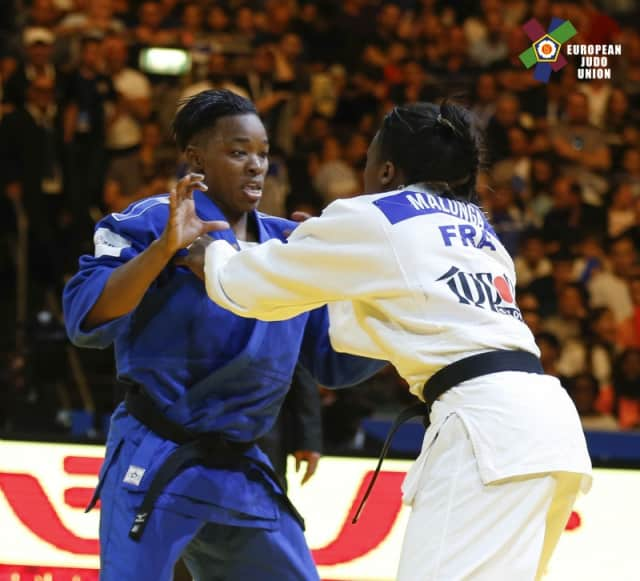 Olympic champion Emilie ANDEOL retired after her Rio 2016 win and it appeared that it would take some time to replenish their heavyweight ranks. Step forward 18-year-old Romane DICKO who won all four of her contests by ippon to win gold on her European Championships debut. DICKO was fighting in Junior European Cup events last year and has progressed at a blistering pace with the quality of her training partners being a key factor.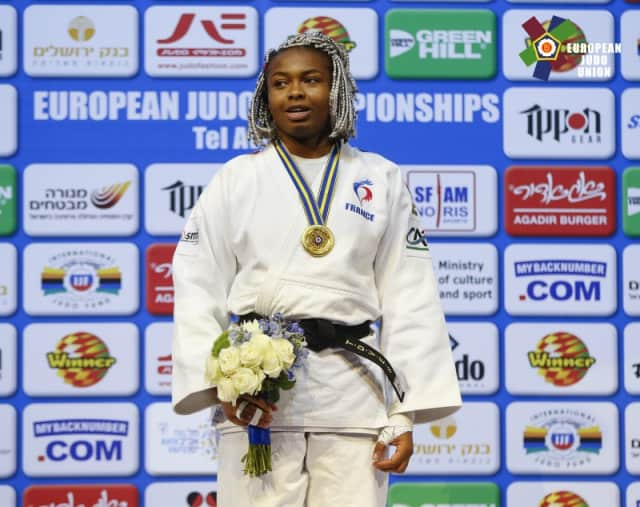 3. Guram Tushishvili is still maturing as a heavyweight
World Judo Masters winner Guram TUSHISHVILI (GEO) is one of the most exciting additions to the heavyweight division in years. He is an extraordinary thrower, he is undersized in the division and has a youthful charm which at times borders on overzealous as he disregards his tactics and becomes locked in an all-out battle where it's throw or be thrown that his opponent also gets drawn into.
The desire to win by scoring ippon and that he will try anything at any time in the contest to achieve it is what makes him a crowd favourite.
TUSHISHVILI, 23, who moved up from -100kg to +100kg only last year, burst onto the heavyweight scene with wins at the Baku Grand Slam and the European Championships in 2017.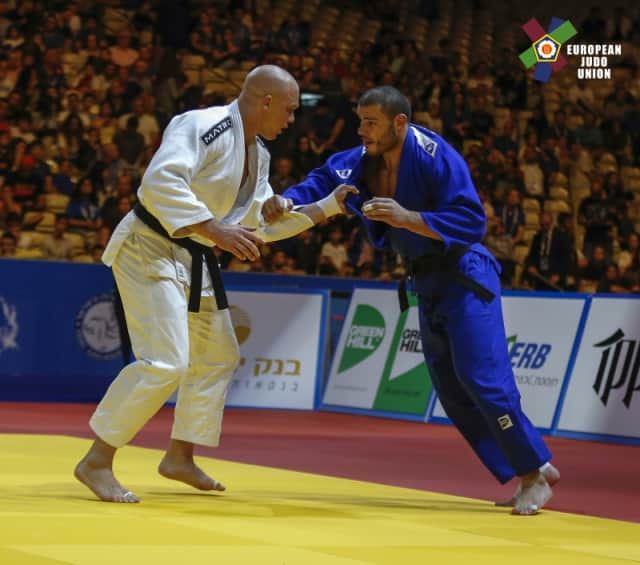 Since debuting on the IJF World Judo Tour in 2014, TUSHISHVILI has only won one colour medal on IJF and EJU duty. Gold.
The Georgian star has won a Grand Prix, a Masters, a Grand Slam and the 2017 European title. If TUSHISHVILI does not win an event than he does not place at all. He has never appeared on a medal podium below the top spot with fifth-place finishes to his name at the 2017 Worlds, and the Paris Grand Slam and European Championships in 2018.
The world number two has an all or bust approach that has earned him IJF triumphs but has also seen him suffer a string of early exits when he was considered the favourite.
Georgia failed to win a single medal at the European Championships as not just TUSHISHVILI faded in Israel but all of the nine-strong men's team. It can be put down as a one-off and the recent hosts of an IJF Grand Prix will regroup and come back strong on the international circuit and especially at the World Championships 2018 in Baku, Azerbaijan.
As for TUSHISHVILI, he is about to embark on his first two-year Olympic qualification phase and needs more competitions against different opponents and in varying locations. With more experience and exposure to new opponents he will mature and acquire new skills and know how and when to utilise them. The Georgian will be a very different proposition for the world when he arrives in Japan for Tokyo 2020.
4. Krpalek (CZE) v Riner (FRA) is judo's biggest box office match
Olympic champion versus Olympic champion. Gold backpatch versus gold backpatch. New champion versus the greatest of all-time. First time match –up between the top two heavyweights.
Newly-crowned European champion Lukas KRPALEK (CZE) locking horns with 10-time world champion Teddy RINER (FRA) has all the ingredients of being a clash for the ages.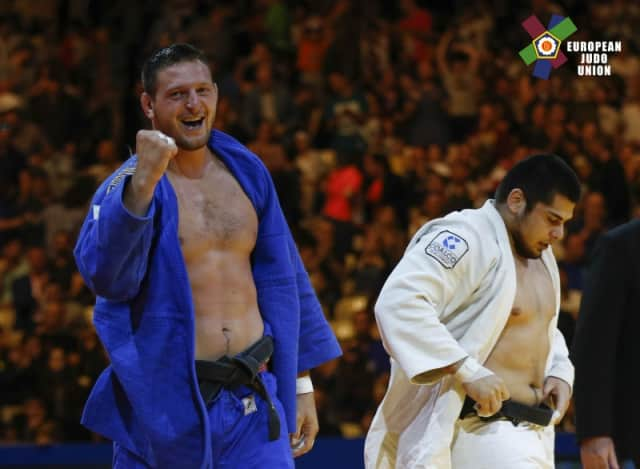 The yearning for the blockbuster heavyweight showdown is not something new.
When KRPALEK was a -100kg competitor there was already murmurings that the Czech ace, who won the Worlds and Olympics in his former category, was the man best placed to challenge the throne of France's heavyweight king.
The 27-year-old joined the heavyweight field last year to spark immediate and intense interest in these two heavyweight titans meeting on the IJF World Judo Tour.
While KRPALEK has chalked up Grand Prix wins and Grand Slam medals, RINER dipped into the 2017 campaign to win the Worlds, a Grand Prix and the Openweight Worlds for his 10th world crown.
It was not to be in 2017 as Czech Republic's first world judo champion and France's judo kingpin attended different competitions with KRPALEK forced to miss the Worlds through injury.
The wait has only increased the desire for his inevitable heavyweight epic. KRPALEK has now recorded his greatest win since moving up a weight category with a barnstorming performance in Israel as he beat Greek, Dutch, Austrian and Russian opposition all by ippon to win his European title and first in the plus category.
There is no guarantee that this dream clash will take place in 2018 as Teddy RINER takes some time out with the aim of prolonging his career beyond Tokyo 2020 to Paris 2024.
Some judo fans may point to several all-Japanese contests which are yet to happen but this is heavyweight judo and contains the most decorated judoka of all time who is the biggest star in the sport.
Whether you have to keep checking an event entry list on Judobase.org or you sign up for competition notifications on RINER or KRPALEK, make sure you are sat comfortably in your seat in front of the television on the day that these two heavyweight giants finally collide.
5. Great Britain on a roll
The British team won five medals at the European Championships to seal their best haul in 20 years.
Unfunded Ashley MCKENZIE won his second -60kg European bronze medal on day one before their women's charges shone on day two and three.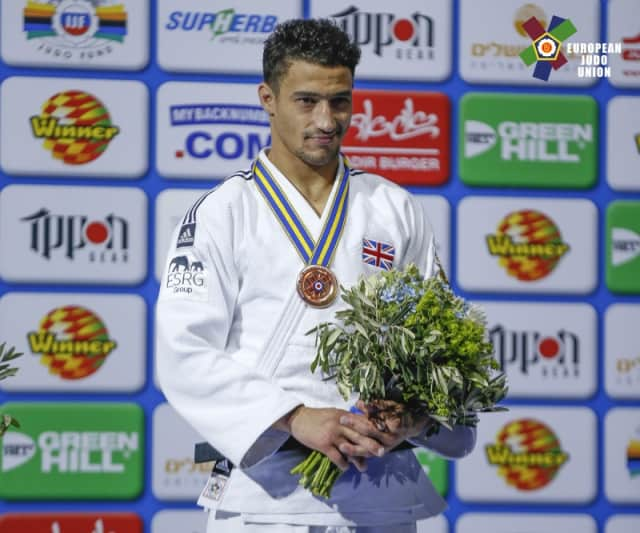 Paris Grand Slam winner and Olympic bronze medallist Sally CONWAY took -70kg silver to earn her first European Championships podium having first appeared at the continent's showpiece event in 2009.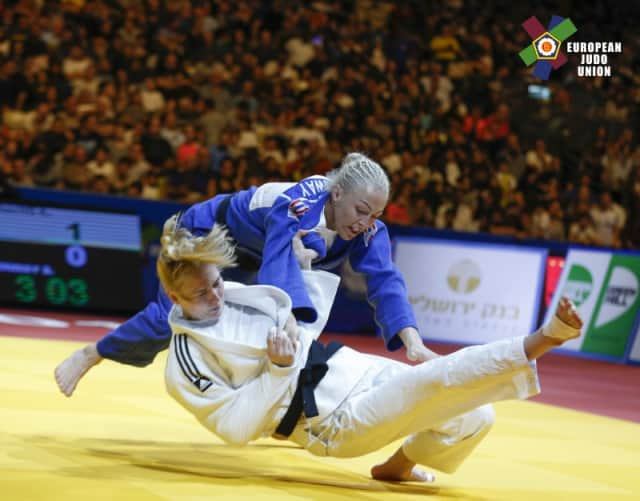 London 2012 Olympian Gemma HOWELL won -70kg bronze and Lucy RENSHALL won bronze in the -63kg division as both British Judo Centre of Excellence-based judoka also made a European breakthrough.
Welsh judoka Natalie POWELL won her third consecutive European bronze medal on Saturday to round-off a hugely successful competition for Great Britain.
Only table-topping Russia finished with more medals with the British Judo team moving in a very positive direction and at exactly the right time.
The IJF World Judo Tour returns in May with the Hohhot Grand Prix 2018 from 25 - 27 May.
Pictures courtesy of the European Judo Union