The stars of the IJF World Judo Tour are out in force at the Ekaterinburg Grand Slam this week but joining there are also a new generation of renowned youngsters and this has made for a fascinating draw.
Men's +100kg: First Round, Pool D
Gela ZAALISHVILI (GEO) v OTA Hyoga (JPN)
The men's heavyweight category draw has produced a blockbuster opening round contest between Junior World Championships gold medallist Gela ZAALISHVILI (GEO) and 2018 Ekaterinburg Grand Slam winner OTA Hyoga (JPN).
World number 59 ZAALISHVILI, 19, and world number 46 OTA, 21, will collide in a first round contest in pool D as Georgia's highly-touted IJF World Judo Tour debutant meets the defending champion.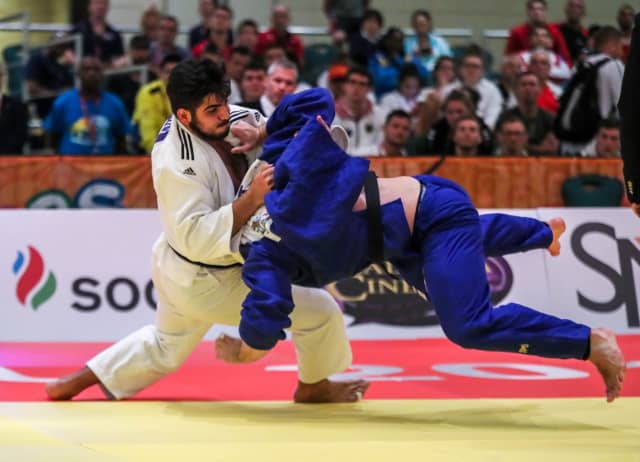 ZAALISHVILI, who has also been picked for his home Grand Prix in Tbilisi at the end of the month, spoke of his desire to challenge the world's top heavyweights after claiming the Junior crown in the Bahamas last year.
OTA has not been called upon for an IJF outing since his Russian triumph last year and, with limited chances to represent his country, has to grasp this opportunity on Sunday.
Women's -70kg: Second Round, Pool D Sally CONWAY (GBR) v Alice BELLANDI (ITA)
Olympic bronze medallist Sally CONWAY (GBR) will face Tel Aviv Grand Prix silver medallist and Junior World Championships gold medallist Alice BELLANDI (ITA) in an intriguing second round meeting.
Düsseldorf Grand Slam winner CONWAY is one of the favourites for gold in Ekaterinburg but will not be underestimating the world number 26 from Italy who has looked at home on the senior stage in 2019.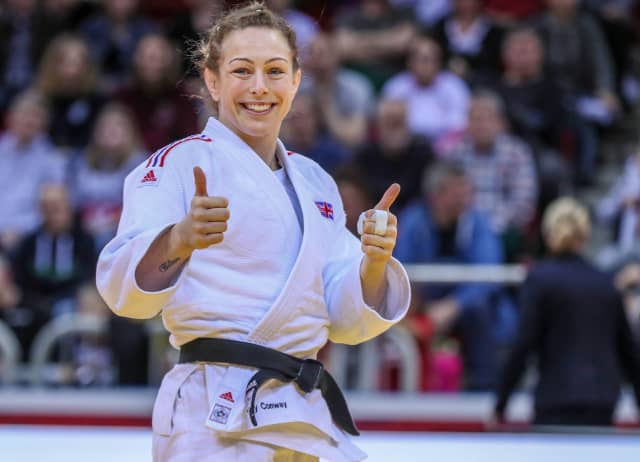 The 20-year-old Italian is one of a batch of celebrated youngsters from her country who are finding their feet on the circuit and will be targeting an upset win over CONWAY to put her on the road to glory in Russia.
Men's -81kg: Second Round, Pool B
Tato GRIGALASHVILI (GEO) v NAGASE Takanori (JPN)
Former world champion and Olympic bronze medallist NAGASE Takanori (JPN) will open his 2019 season with a tricky contest against 19-year-old Gland Slam debutant Tato GRIGALASHVILI (GEO).
NAGASE started his road back to Tokyo 2020 with bronze at the Osaka Grand Slam in November but still remains a lowly number 153 in the world and has fallen down the pecking order behind world number three FUJIWARA Sotaro (JPN) and world number five SASAKI Takeshi (JPN).
Junior European Championships silver medallist GRIGALASHVILI looks set to be a more troublesome opponent than his limited record suggests.
The world number 73 took silver at the Junior European Championships last year which will not worry the Japanese. However, the 19-year-old holds a win over reigning world champion Saeid MOLLAEI (IRI), who he threw twice with first a tsuri-goshi and then a tsurikomi-goshi, and has nothing to lose in Saturday's exciting second round meeting.
Women's -78kg: Second Round, Pool C Mayra AGUIAR (BRA) v Katie-Jemima YEATS-BROWN (GBR)
Double Olympic bronze medallist AGUIAR won her first gold medal since her 2017 world title victory when she captured top spot at the Düsseldorf Grand Slam in February, The Brazilian's return to form has put the category on notice as she bids for a third consecutive medal.
Judo Sogipa star AGUIAR has been pitted against the stubborn Briton YEATS-BROWN who has been something of a revelation since making the unexpected move up from -70kg to -78kg last year.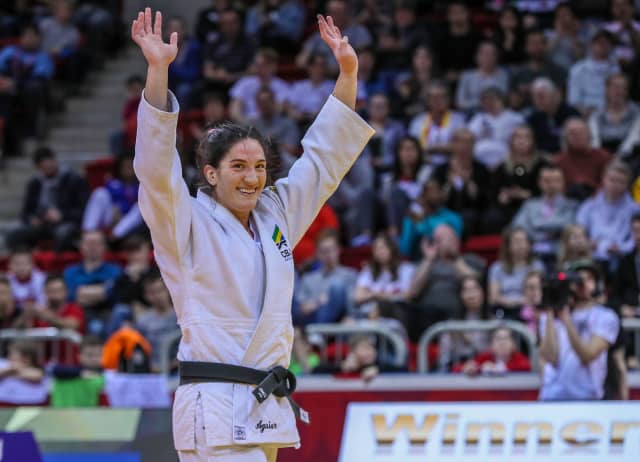 Former gymnast and rugby player YEATS-BROWN, who already holds wins over former world champions Audrey TCHEUMEO (FRA) and Marhinde VERKERK (NED) along with European champion Madeleine MALONGA (FRA), may be the shortest and lightest judoka in the category but what the Briton lacks in size she makes up for in determination.
AGUIAR will be wary to the threat YEATS-BROWN poses but could still be surprised by the sheer resilience of the Tokyo 2020 contender.
Men's -100kg: First Round, Pool B Cyrille MARET (FRA) v Shady ELNAHAS (CAN)
Olympic bronze medallist MARET has been out of the IJF medal equation for over a year and may feel some unease at the prospect of facing a big-throwing, highly-active youngster in his very first contest.
Four-time Grand Slam winner MARET is currently ranked number 25 in the world and still has some work to do to qualify for Tokyo 2020 while newcomer ELNAHAS is located at 33 and looks set to continue his upward trajectory.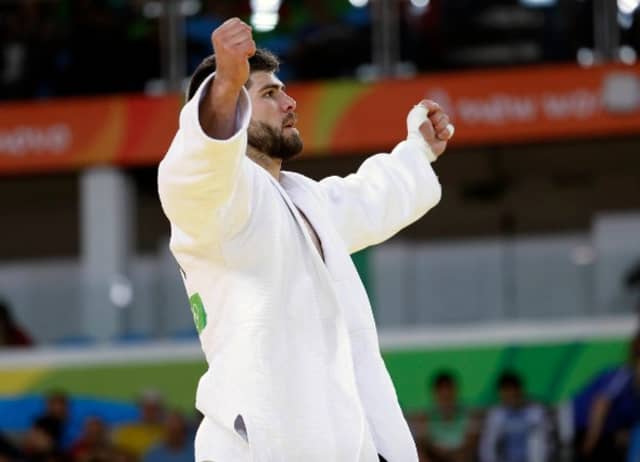 Osaka Grand Slam silver medallist ELNAHAS, 20, finished seventh at the Marrakech Grand Prix last week as he battles to put in a performance look his sensational display in Japan at the end of 2018. French favourite MARET, 31, lost his opening contests this year in Paris and Düsseldorf on the Grand Slam stage.
Watch #JudoRussia2019 live and free here on the IJF website from 15 - 17 March.