Madeleine Malonga hasn't had the easiest ride since winning silver in Tokyo last year but still seeded first today, on the 3rd day of the Baku Grand Slam, she seemed to find a glimpse of her best form early in her day, never looking in danger against the Mongolian, although the contest was longer than she'd have liked.
In the quarter-final she threw an Italian opponent comfortably. Bellandi, also of Italy, awaited her in the semi-final and that's where she was overturned. Bellandi had already beaten a very well prepared Emma Reid (GBR) and Lobnik of Slovenia and taking out Malonga didn't seem to phase her at all.
Malonga dropped into the bronze medal match to face Steenhuis (NED) who had just overcome Great Britain's former world number 1 Natalie Powell in the repechage final.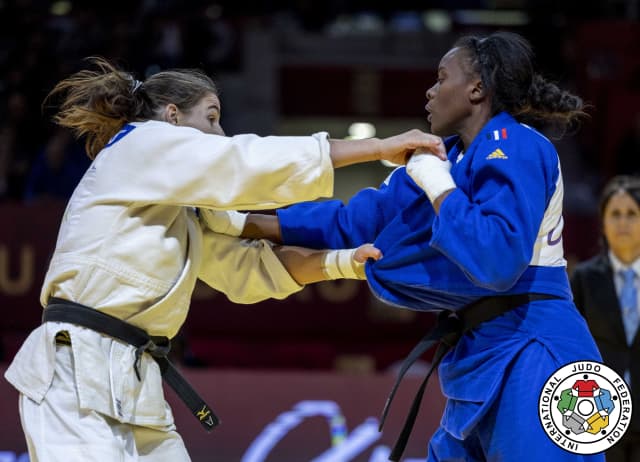 The match started evenly but Steenhuis seemed energised and motivated. She caught Malonga with a beautifully placed osoto-gari for waza-ari. Next, though, there was a break in the flow as Steenhuis needed to tidy her hair. It was the first time and so no shido came but the rhythm was broken and Malonga piled into her with a powerful o-uchi-gari. It didn't score but it was close and then it came again, still without reward. The rule for keeping the hair tidy must be adhered to. It's not just about gripping but also about the flow of contests. Steenhuis put herself at risk but interrupting her own dominance and for the rest of the contest she was under a barrage of pressure. She held her ground but only just. It was bronze for the Netherlands.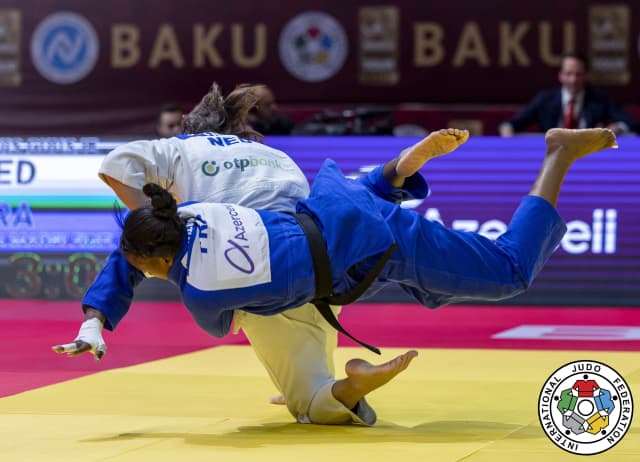 Emma Reid took on Loriana Kuka (KOS) for the other bronze. Kuka grips left and Reid is right-sided and so the battle for the sleeve occupied much of the contest. However, it was a ne-waza exchange, well away from the kumi-kata phase, that gave Kuka the space to work and she did. She applied a juji-gatame and modified and wrangled until it produced the submission.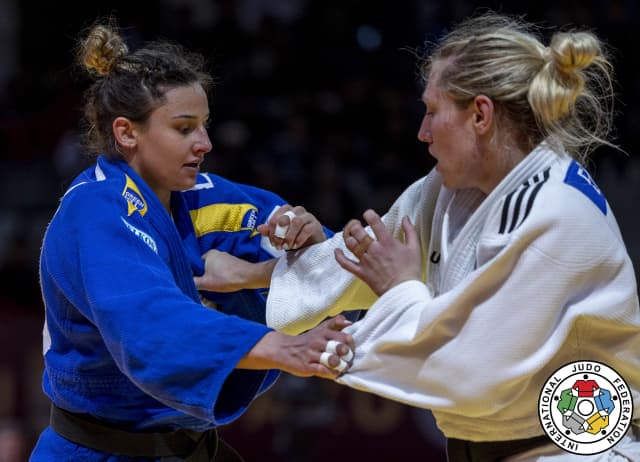 Having noted that Alice Bellandi reached the final, we haven't yet said who was there to meet her but you do know it wasn't Malonga, Steenhuis, Powell, Reid or Kuka. Ausma (NED) was the one to put her hand up and volunteer. Bellandi controlled the pace very well, dropping underneath her opponent at every opportunity. It was a change from her normal direction forward that brought the victory though, with a swap from seoi-nage to o-uchi-gari. Gold for Italy and silver for the Netherlands. This is Bellandi's second grand slam gold and totally indicative of her rise towards the top level over the last 18 months.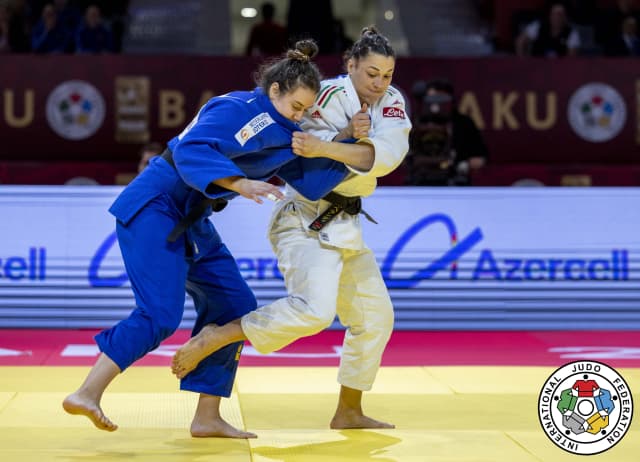 Bronze Medal Fights (-78 kg)