APRIL6 - THE INTERNATIONAL DAY OF SPORT FOR DEVELOPMENT AND PEACE - TOGETHER WE CAN BUILD A BETTER WORLD! Your Photo/Video will be included in the Judo April 6 video that we will produce after #April6 celebration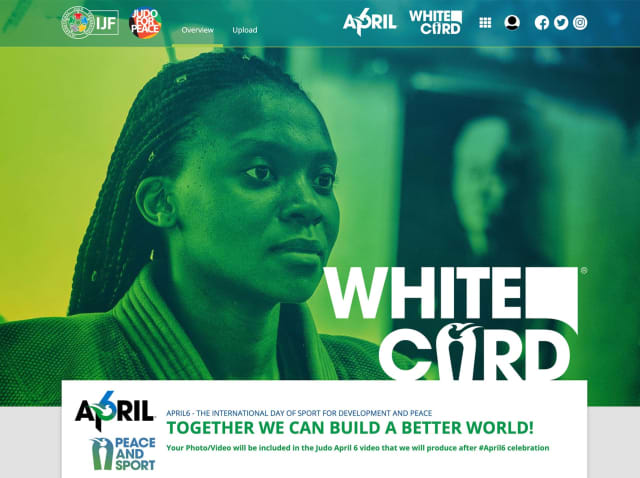 The International Judo Federation launched a dedicated website to help all judo fans and judo lovers to participate in the celebration of the International Day of Sports for Development and Peace, which will take place on April 6.
Together we can build a better world. Let's do it

Like you preferred athletes, you can also participate in the #WhiteCard campaign and upload your pictures/videos. Based on the images received, we will produce a film to show the commitment of the whole judo family.