The Baku Grand Slam comes at a unique time of transition with many athletes trying to find their upswing again after the 2023 World Championships and then the World Judo Masters only a few weeks ago. The judoka prepared to peak at those events and now the year looks almost ready to close ahead of the 2024 excitement.
How can we talk like this when it's only September? We can, we have to! Baku, Abu Dhabi and Tokyo are all that's left of this year's Tour and to really know who is in the race for Paris, to have a picture of the majority who will contest the Olympic medals, means watching these three events carefully. Not many athletes will come from nowhere in 2024.
Let's take a look at a few of the categories to confirm that Baku is full of uncertainty and therefore excitement.
In fact, only 3 of the world's top ten will be present at -60 kg. That doesn't make for an easy ride for the rest though. There are still internal battles such as the one between Mkheidze and Valadier Picard of France, sitting at positions 14 and 15 in the rankings respectively. Neither will relinquish victory without a fight and they'll bring that added layer of determination with them to Azerbaijan. Garrigos (ESP) is also there, keen to show why he deserved the world title back in May, while we are also likely to see proof that Aghayev (AZE), top seed and fighting on home turf, has earned his ranking too.
Home athlete Hidayat Heydarov tops not only the Baku Grand Slam seedings but also the world rankings at -73 kg. He first fought his home World Judo Tour event in 2015 while still a junior and placed 5th that year, and at his next Baku outing in 2017. His first medal in the city came at the 2018 World Championships, a bronze, and it was followed by gold, bronze and gold at his next 3 Baku Grand Slam appearances. Home is a great place to be for Heydarov and everyone will struggle against him, the statistics don't lie. However, Olympic, world and European champion, Georgia's Lasha Shavdatuashvili loves a challenge and he'll be snapping at his heels.
Perhaps the most anticipated of the men's categories is the -100 kg group, with the world one, two and three all on the starting line. Sulamanidze (GEO) is a formidable opponent for anyone but his number 2 is Kotsoiev, competing in front of his crowd and with a lot to prove after being disqualified for head-diving at the Masters in August. Michael Korrel (NED), as the number 3, will want to stay well ahead of domestic rival Catharine who is the fourth seed in Baku but 8 places behind him on the world rankings. Keeping that space will be very important for Korrel.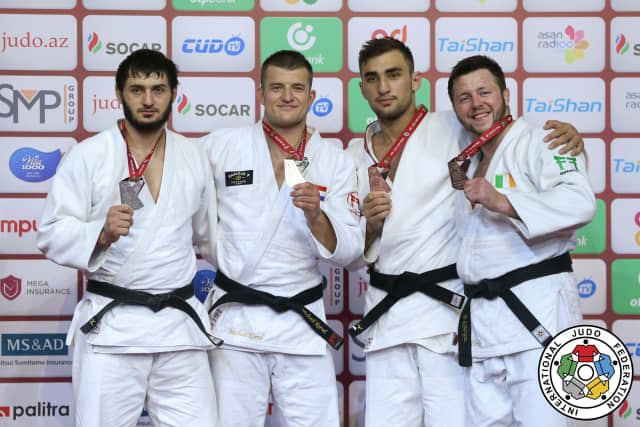 Moving over to the women's categories and we find the highest quality field at -52 kg, measured by world rankings. 7 of the world's top ten will be present in Baku and all of them have a history of winning medals at the worlds, Olympics or European championships. Being among them but not one of them will be a risky position for anyone but winning against the likes of Krasniqi, Giles, Pupp and Giuffrida is how the newcomers can make a name for themselves and judo is far from predictable.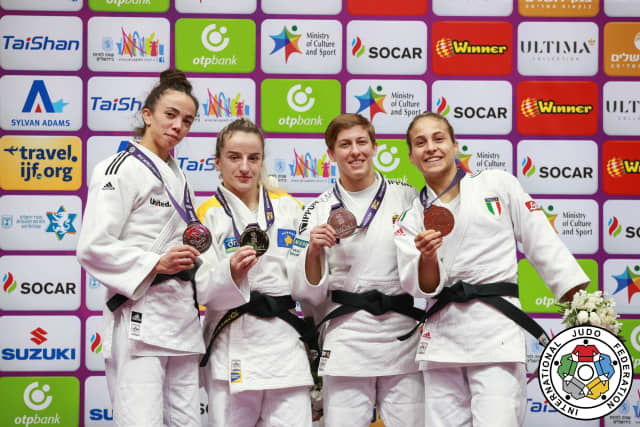 There are similar statistics at -70 kg, with the world number 1, Niizoe (JPN) missing but with 7 of those ranked in the top 2-10 present. Van Dijke (NED), Matic (CRO), Teltsidou (GRE), Tsunoda Roustant (ESP), Gahie (FRA) and the list goes on; a category packed with big throwers and powerful athletes. Whomever comes out on top this week will be making a clear statement of intention.
Team Israel is looking to dominate day 3 in the women's groups though, with heavy hitters Hershko and Lanir both in play. Each occupies pole position in Baku and neither will give it up without a serious fight.
Next up is the draw and that will make things clearer but the entry lists alone deliver an intense teaser and quite frankly we can't wait to see it all play out.
Follow all the action live at JudoTV.com.