For connoisseurs of the judo family, Envic Galea of Malta is a key figure in world judo. President of the Maltese Judo Federation, he is also Director of the IJF Academy, established for several years. On the occasion of the Tokyo 2020 Olympic Games, he received from the hands of the IJF President, Mr Marius Vizer, his eighth dan diploma in judo, a distinction which places him in an elite club of very high grades in the world of judo.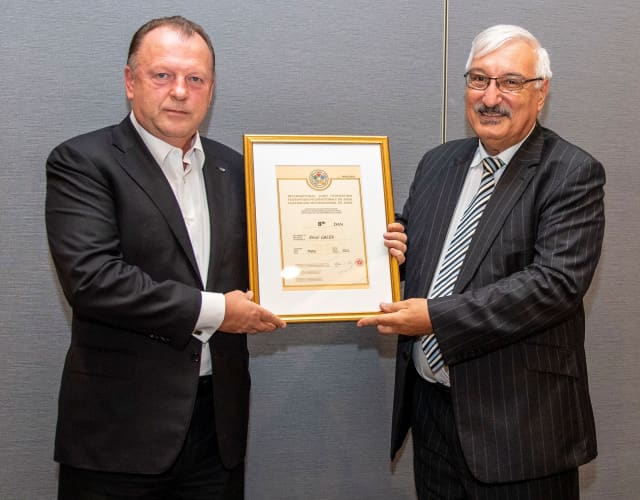 Receiving his eighth dan, Envic Galea was very moved and declared, "I do not know what to tell you. It is not easy to find myself here in front of you. I am very moved. I am happy to receive this dan grade in the presence of President Vizer, Jean-Luc Rougé and Haruki Uemura. It's very symbolic. In recent years, judo has changed profoundly and I am very proud to be part of this evolution."
During the presentation of the diploma, Mr Marius Vizer said, "Dear Envic, I want to congratulate you in the name of the International Judo Federation for your 8th dan. You have dedicated your life to our sport, within your national federation, then with the European Judo Union and now the IJF, through the IJF Academy. I wish you all the best and to continue to serve our noble sport."
Envic Galea started judo when he was 19 years old, "That was back in 1969. My first teacher was Joseph Caruana, better known as Zuzu. He was highly influenced by Japanese culture and later I discovered that his teaching was the right one in terms of philosophy and mentality. In 1971, the 41 Commando (known as No. 41), a unit of the Royal Marines, were stationed in Malta and combat sport started to develop. We would organise our competitions either at the university or even on the military ships, without any weight category. At that time I was 71kg and it was very tough.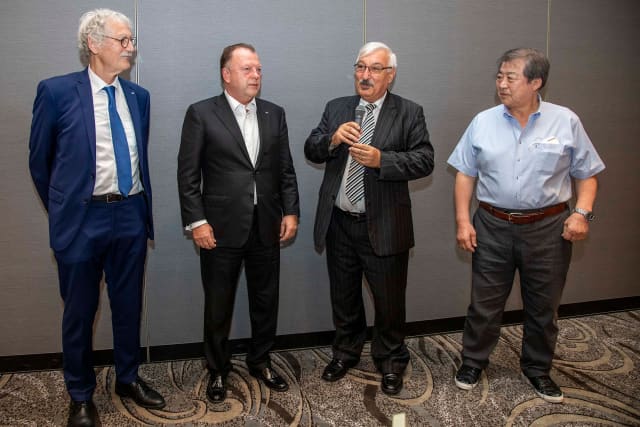 We had no club on the Island yet but I was immediately caught by the sport. I remember having seen on TV a few years earlier Anton Geesink competing at the Olympic Games and I was so impressed by judo. When we first started, it was more ju-jutsu than judo, but as soon as we started randori it was pure judo.
In 1971 I had a scholarship to go to Rome, where I met Pio Gaddi and through his network I was put in contact with the European Judo Union. I was immediately attracted by the educational dimension of the sport and I wanted to be involved with it. In 1991, I was elected as EJU Executive Assistant to the General Secretary. Then I was attached to François Besson from France. He was a really good teacher for me to be able to understand the work of the Federation, so in 1995 I became the EJU Sport Director and for a while I was the Vice President of the organisation but once again I was attracted by the educational dimension. We implemented a lot of new rules, especially for cadets and I was involved with the medical commission. This is a time I really enjoyed.
I met President Vizer. He wanted to set up the foundations of the IJF Academy. Throughout my life I've learned that the secret is to have the best working partners. I've enjoyed working with Jean-Luc Rougé and Franco Capelletti and today with Daniel Lascau and Tibor Kozsla in the IJF Academy. We are contributing to the development of the Academy and our goal is to transform it into a university."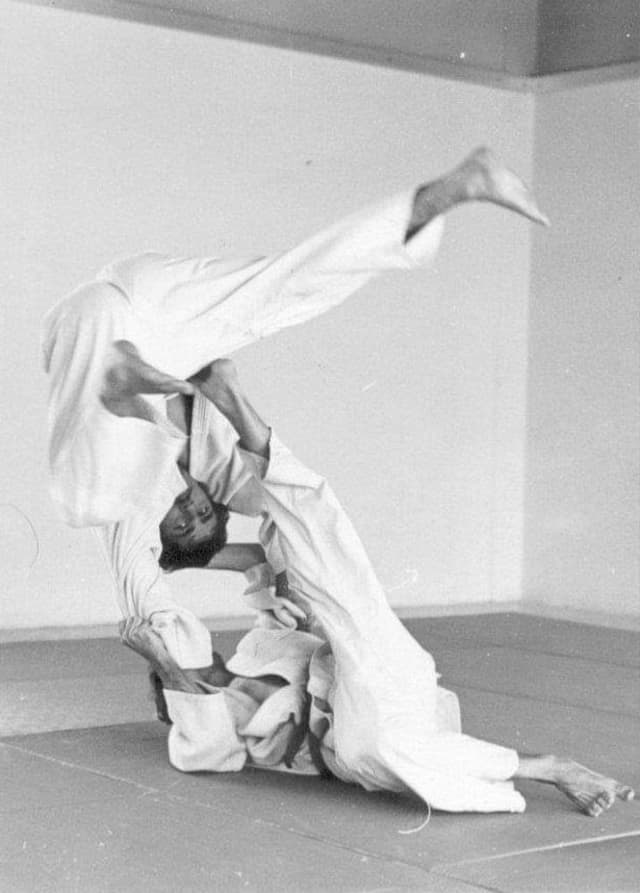 After having received his 8th dan, Envic Galea went back to follow the judo at the Games, "I first came to Japan in 1979 for my honeymoon and it's funny because the first place I visited was the Budokan. The taxi driver was supposed to take me to the Kodokan.
Today judo has amazing sports leaders who are passionate and I am proud to be part of that team."
Envic, now an 8th dan, will continue to serve judo and the IJF Academy. Congratulations to him for a life dedicated to our sport.