Planet Judo has been waiting for that moment for months. After a long domestic qualification process, the last member of team All Japan for the Tokyo Olympic Games, will be decided on 13th December. In the -66kg weight division a one-off contest between Hifumi ABE and Joshiro MARUYAMA promises to be electric.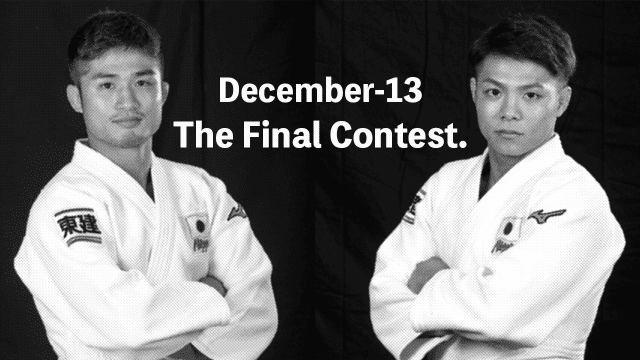 The Kodokan will host this historic contest. The two athletes made a significant mark on the World Judo Tour, as Abe won the world title in 2017 and 2018 and Maruyama in 2019.
This is a true rivalry as only sport can offer. Only one athlete can be selected for the Olympic Spot after only this one contest. This single match will finalise the selection list of team Japan.
Viewers in Japan can tune in to watch on TV TOKYO 16:00-17:15 JST. The event will also be live streamed from 16:20 JST on: