It was an early start today in Abu Dhabi, to be able to work through such a huge entry. 30 degrees outside by 9am and warmer as the day went on, but in here, the breeze from the air conditioning is refreshing.
Gradually the final 6 athletes in each weight category are re-focussing, preparing, strategising. The lights are coming back on, one by one and the screens flicker, ready to display the names, the flags and the scores.
Briefings, last minute adjustments, camera tests. 1000 points and an IJF Tour gold as the target for the judoka. Precision warm-ups, fight plans, deep breaths.
Abu Dhabi is ready for an explosive final block. The French starlet, Cysique, is looking for that elusive Grand Slam gold (-57kg), up against Kim (PRK)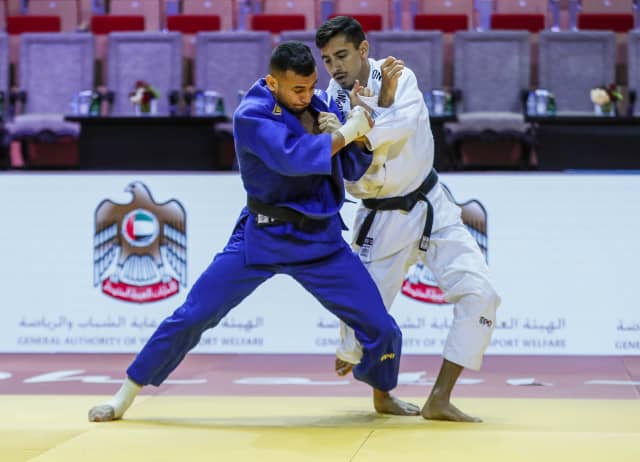 Safarov (AZE) and the very exciting Italian, Manuel Lombardo go head to head at -66kg. But the real headliner is the -52kg final where Kelmendi (KOS) and Giuffrida (ITA) battle it out, again. With the final between them here in Abu Dhabi last year going Italy's way, in a reversal of the results from the 2016 Rio de Janeiro Olympic final. These athletes have everything to fight for!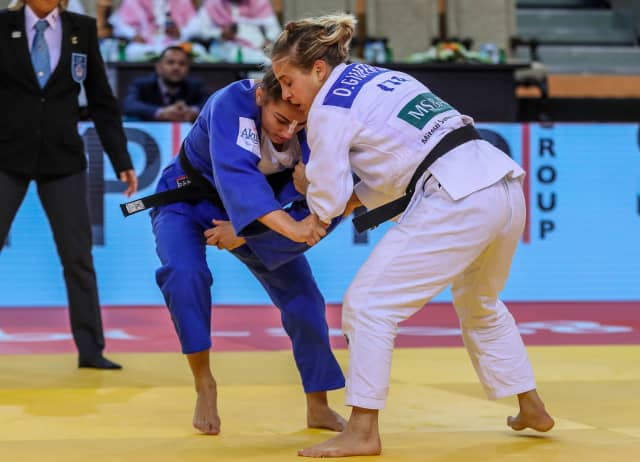 Tune in via the IJF website to keep up with all the up to date news and results.