Friba Rezayee is a smily and dynamic young woman, living in Canada and graduated in Political Science from the University of British Columbia, but that was not always the case. The founder and lead programme coordinator of 'Women Leaders of Tomorrow' and its leadership in sports project 'GOAL' (Girls of Afghanistan Lead) was born and raised in Kabul, Afghanistan.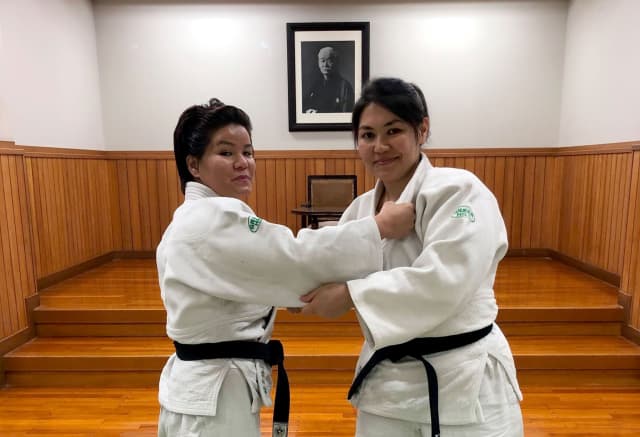 When she was 18, she entered the history books by competing in Judo at the 2004 Olympic Games in Athens, as the first ever female Afghan Olympic athlete. Her participation in the Olympic Games helped to bring Afghanistan back to the world sports stage after the fall of the Taliban and she became an inspiration for hundreds of other Afghan girls to take up different sports. It was a sports revolution for female Afghan athletes.
Since 2011, she has been living in Vancouver and for many years she has been an outspoken and passionate advocate for women and girls' education, gender equality, human rights, and women's rights in Afghanistan and worldwide. She is currently working as an educator in the Vancouver public school system.
Being aware of the current challenges of her home country and the ones of tomorrow, she founded the Women Leaders of Tomorrow (WLT), which is a non-profit organisation focused on education and sports in Afghanistan, operating in two specific areas:
• Education: Undergraduate university programmes in the USA and Canada for young Afghan women
• Judo: Martial Arts and Sports
Friba said, "WLT is a non-political organisation with the sole purpose of providing higher education opportunities for Afghan women. Graduates are expected to return to Afghanistan and fill the gender gap in the workforce, particularly in the government and private sectors. These women leaders of tomorrow will learn leadership skills to become future business executives, government employees and run for elected office in politics.
Women Leaders of Tomorrow also provides platforms for leadership and empowerment through sports, Judo in particular. WLT has a unique women's leadership in sport programme named GOAL (Girls of Afghanistan Lead). The GOAL programme helps young Afghan women to gain confidence and empowerment through training in martial arts. Through this activity, the GOAL initiative provides opportunities for international Judo training for qualified young women.
As a further part of GOAL, we assist with domestic career opportunities in Afghanistan for young women qualified to teach sports science, physical education and martial arts. Our programme members are a diverse group of talented amateurs, professional athletes and students. The confidence gained through dedicated martial arts training in Afghanistan provides these young women with new and unique opportunities and leadership positions in their local communities."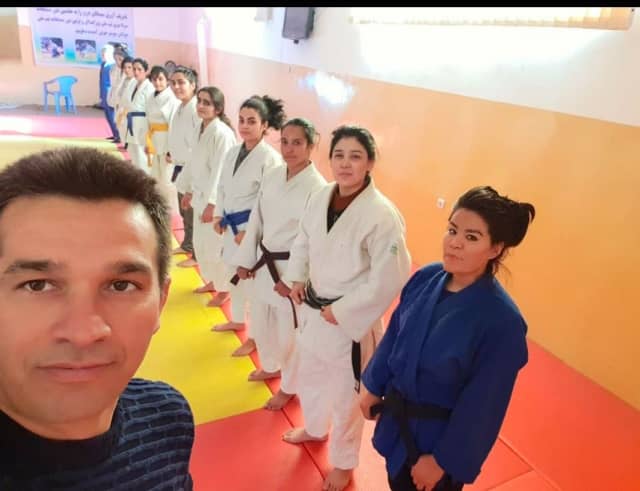 GOAL was specifically created for the purpose of expanding opportunities for Afghan women and girls' leadership in sports.
To understand why judo has become the perfect tool, it must be said that the sport was introduced to Afghan women for the first time by Norwegian diplomat and Olympian Stig Traavik, back in 2002. Stig was also the initiator of the 'Judo for Fred' (Judo for Peace in Norwegian) programme, which is still running today and helps hundreds of children in Afghanistan. 
GOAL helps find short term sports leadership training opportunities for Afghan women in different sports and locations. Its purpose is to support underprivileged women to gain leadership in sports coaching roles and become instructors, open their own sports clubs or to become professional athletes.
The first GOAL leadership and coaching class took place in January 2020 at Tokai University, Japan, in partnership with the All Japan Judo Federation and the Japanese domestic non-profit organisation 'JUDOs.' The two recipients of this GOAL training were our members Parwin Askari and Zakera Hosseini. The duration of the coaching class was 12 days between 18th January and 31st January 2020. After attending this coaching seminar, led by Japan's hero Kosei Inoue, Parwin and Zakera were ready to lead the girls' dojos in Afghanistan.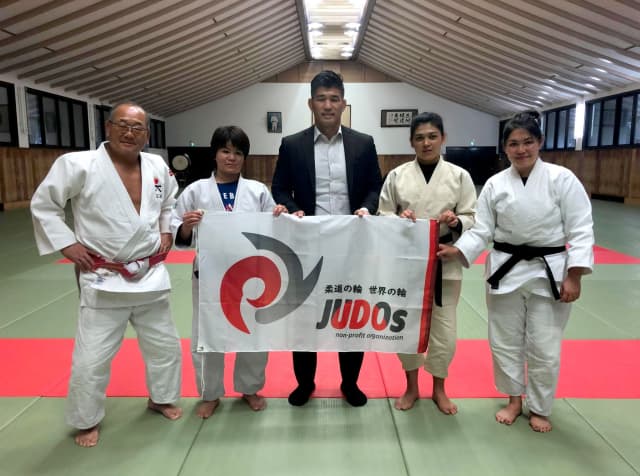 Recently Ijf Gender Equity Commission Director, Dr. Lisa Allan and Ijf Judo for Peace Director, Nicolas Messner, participated in an online forum organised by Friba Rezayee and witnessed the determination of the young women. 
Friba concluded, "We also work to match international donor funding and resources with the Afghan national judo team, to support the training needs and facilities of the judo dojos in Kabul. As part of this, GOAL coordinates English / Farsi translation between domestic athletes and international partner organisations in the field of competitive judo, assists with administrative requirements and travel for Afghan women competing in tournaments, among many other tasks. Afghanistan needs women leaders!"
More information: https://womenleaders.ca/ and https://www.facebook.com/GirlsofAfghanistanLead