Today, the first day of the IBSA Judo Grand Prix Egypt took place. It's a packed tournament as 166 athletes from 33 countries try to gather points for the world ranking. Even more importantly, it's necessary to finish the first year of qualification for the Paris Paralympic Games successfully.
IBSA Judo Grand Prix Borj El Arab 2023 - contest sheet.pdf
Download
The competitions in the first year of qualification will count at 50% of the full points earned. A good first year can mean a less tense second year, good seeding and better preparation for the Games. As a result, almost all the top athletes arrived in Alexandria. In the mix is also the People's Republic of China, a team absent for a long period. In Egypt they are making their comeback by bringing the biggest team, with a total of 17 athletes. It created an interesting spectacle full of surprises.
Referee supervisor Manuel Cortes was also present today after a long absence from visually impaired judo. "I was responsible for the judo competition of the Barcelona Paralympic Games, back in 1992. I worked for the local organising committee for two and a half years to set up the competition. After that, I lost track of V.I. judo for many years. It's nice to be back as a referee supervisor."
When asked about the differences, Mr Cortes is straight forward, "Judo is judo. I saw fantastic uchi-matas and beautiful sasaes. What I noticed, is that in some cases the difference in quality can be quite high. That's why I like the split between J1 and J2; it becomes more equal. Another thing that I noticed is that many years ago there was much more ne-waza. It's a logical thing to have this in IBSA judo events as you have to rely less on your sight. It surprised me today that there was not so much ne-waza and I am hoping to see a little more tomorrow.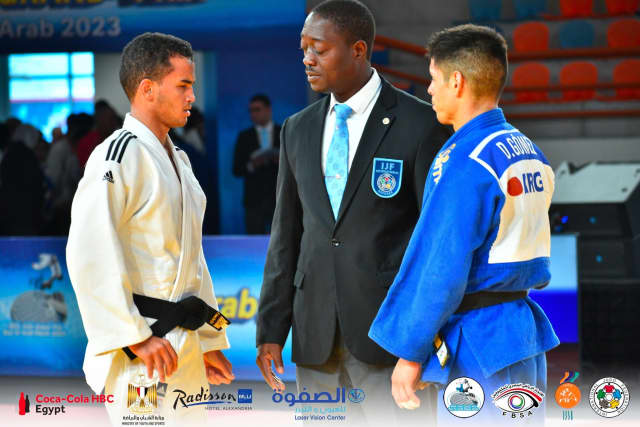 5 Highlights
1. In the -60kg J1 category, Kapil Parmar of India made his country proud by winning not only the first gold medal of the tournament but one of the first gold medals ever for India on the world tour. We already noticed his great style in Tokyo last year. With outstanding judo, he beat top favourite for the gold Miguel Vieira (POR) in the final and for sure will be one of the ones to watch in the future.
2. One of the biggest upsets of today was for former Paralympic champion Inna Sych, who was penalised for a head dive in the semi-finals. With nemesis Zeynep Celik (TUR) missing today, there was a chance for a second gold and some steps closer to the number 1 spot of the world ranking. With the disqualification, her patience was tested and she had to settle for a bronze medal.
3. Another champion who returned today was Florin Alexandru Bologa (ROU). The multiple grand prix winner picked up an injury last year and skipped the grand prix of Almada 2023. It gave German Lennart Sass the opportunity to win his first IBSA event. With Bologa back in shape, he left no doubt about his wishes and after a day of outstanding judo, he beat Sass in an attractive final and is back on top of the podium.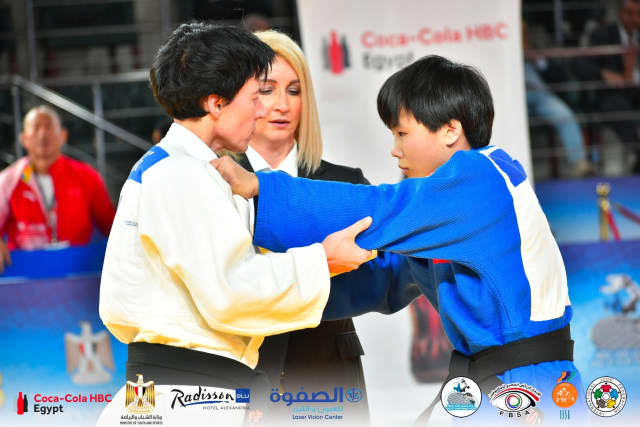 4. One athlete who really stood out today was Kemran Nurillaev (UZB). The multiple grand slam medal winner of the IJF World Judo Tour recently switched to visually impaired judo. He outclassed all his opponents, including his teammate Sherzod Namozov in the final. With Kumushkhon Khodjaeva, also of Uzbekistan, winning the -57kg J2 category, it was the Uzbek team which ended the day on top of the medal ranking.
5. It's always nice to see old champions returning to the scene. In the -48kg J2 category, former Paralympic champion LI Liqing is the last one added to the list of comebacks. She beat all of her opponents in style, including world bronze medallist Yuliia Ivanytska of Ukraine. China picked up two other silver medals today and showed that they are back on track to become one of the top nations in IBSA judo.