World number three An Changrim (KOR) won his first IJF event since 2016 to deny world champion Hashimoto Soichi (JPN) gold on his return to the circuit.
An has won two world bronze medals but it feels like he is capable of much more and he started his road to his second Olympic in the best possible fashion.
Seoul-based An, who also could have represented Japan, has now medalled at six events in a row.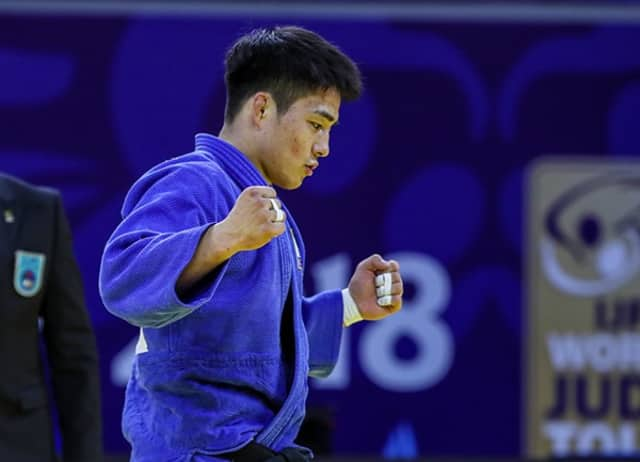 "It's been a long time coming for me to win an IJF event," said An who won his third Grand Prix gold today.
"I really wanted to win here today, it means so much to me and it came against the world champion. I know Hashimoto very well, we used to fight in Japan and we enjoy fighting against each other.
"I knew that I needed to get a gold medal, it's been overdue and I'm ready to push on now and my aim is to win the World Championships in Baku."
Hopes for unified Korean team at mixed event at World Championships 2018
"Hopefully we will have a unified Korean team in the mixed team event at the World Judo Championships 2018 in Baku, Azerbaijan," said IJF President Marius Vizer on his Twitter account.
"I thank Mr PAK Hak Yong, DPRK Judo GS and Mr CHO Yong Chul, KOR Judo VP for our meeting at #JudoHohhot2018"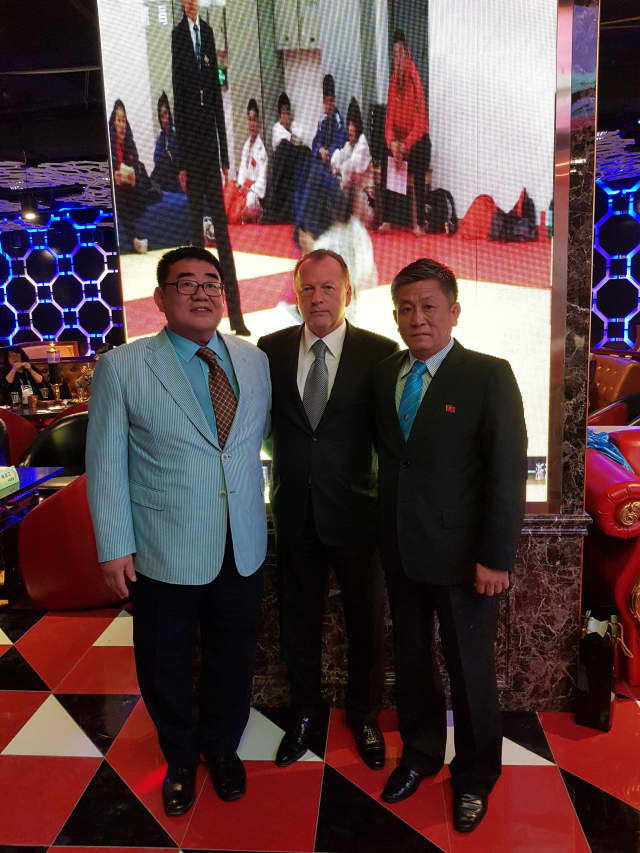 IJF President opens the Hohhot Grand Prix
Following the anthems of hosts China and the IJF and a presentation of the flags of the participating countries, the distinguished guests made their speeches in the tribune.
Mr. Tan Jingfeng, Director of Inner Mongolian Autonomous Region Sports Bureau, said: "Officials, guests, welcome to Hohhot Grand Prix. Ladies and gentlemen we are gathered here for a special event and on behalf of Sports Bureau of Inner Mongolia, I welcome you all here.
"We will strive to host the best event we can. I sincerely hope that athletes from all over the world will enjoy their stay and experience the colourful customs of Inner Mongolia. Good luck to all and I wish you a pleasant stay to all."
Ms. Xian Dongmei, President of Chinese Judo Association, said: "Dear President Vizer, on behalf of the China Judo Association I welcome you to the beautiful city of Hohhot, welcome to the 2018 edition of the Hohhot Grand Prix.
"This Grand Prix is one of the most important events in judo and starts the qualification for Tokyo 2020. The Hohhot Grand Prix this year is a vital event for our region and in the sport of judo.
"The opportunity to host such a large scale event means a great deal to the China Judo Association, I express my sincere thanks to IJF and Mr. Vizer for his long-term support. The CJA will continue to create a path for the greater development of judo in the world.
"Finally I wish all judo family members a memorable time and I wish the athletes the best results."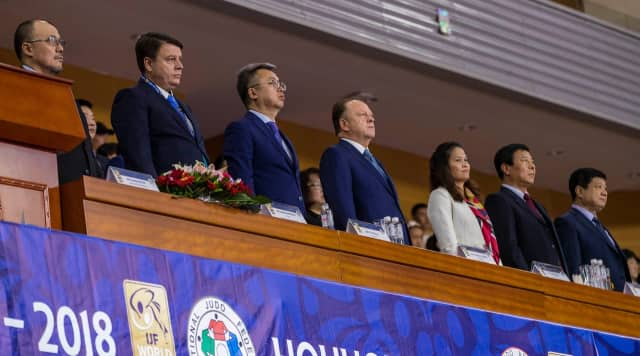 Mr. Marius Vizer, IJF President, said: "Dear Mr. TAN, dear Ms. President Xian Dongmei, dear athletes, dear judo family, dear media, sponsors, fans, welcome to Hohhot Grand Prix which starts Tokyo 200 Olympic qualification.
"The road to Tokyo 2020 starts in China. I want to congratulate the organisers, CJA and Inner Mongolia Judo Association, for the success of their Grand Prix ever year and for all of their contributions to the development of judo in the world. I wish all athletes a lot of success and I declare the Grand Prix in Hohhot open."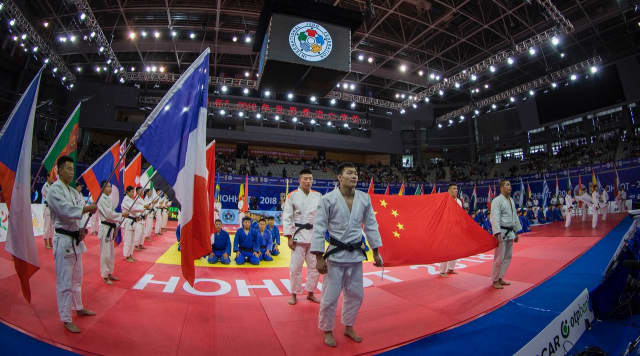 Watch the third and final day of #JudoHohhot2018 live at www.IJF.org