Prior to the Hungary Grand Slam, IJF referee Andre Mariano dos Santos of Brazil gave us generous access to view his life, routines and philosophies. We saw his training schedule and met one of his students and we saw just how important it was to him to be immersed in a life of judo.
Travelling to Hungary, for the first World Judo Tour event since the beginning of the world's current health crisis, was a dream and also a challenge for all whom attended; a full quota of emotions from beginning to end.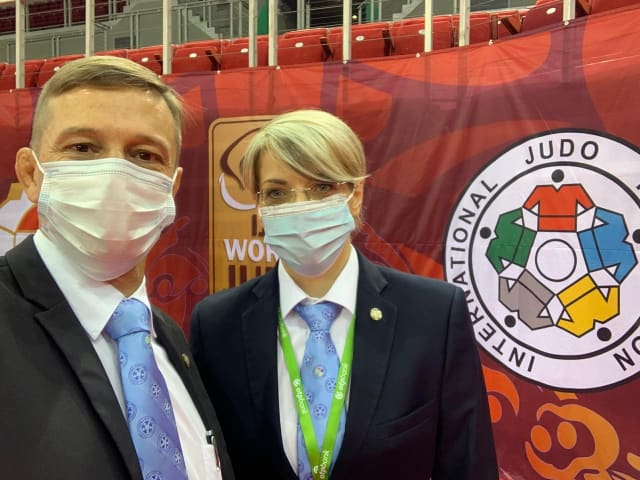 "Hungary? Wow! This was an amazing moment, wonderful for me. It's the first time for all of us to come back to judo, a first for the whole world. To be part of that was very special."
Aside from the emotion we can all relate to, Mariano was very clear about the reality of the processes that enabled the event to go ahead. "Really the protocols and all the changes to working systems were executed so cleanly and with great care. It didn't seem to be just a job for the organisers, but a mission; one fuelled by love for the sport and its participants.
For Lisa Allan, the IJF Competition Manager, the job is so hard, but she invested an incredible amount of energy and despite obvious long working hours and many challenges, she remained so professional and accommodating. She was always smiling and making everything the best it could be. The values of judo always carry us in the right direction and this was clear in Budapest. We must celebrate this! Judo is in front, before other sports, showing the resilience and ingenuity needed in sport to be able to move forward."
With a feeling of safety and the excitement of being back in the arena, Mariano was able to prepare as normal for his role on the tatami, "What I felt on the tatami, I confess, for the first 3 contests, was a little nervousness. This event felt different because there were no judges at tables for each mat. The IJF have all the equipment and technology needed for review and the referee supervisors really led from the front, monitoring the mats and the decisions made. Sometimes for us it can be difficult, with angles certainly being important. Judges have always been our safety net, but of course they too have only a fixed angle. Transferring my peripheral vision to the supervisors and with the cameras there to catch all the angles, I really felt even more that I had to walk and seek the right view. Referees had to take even more responsibility to fine tune their positioning and I actually felt pushed to be even better than I thought was my best. It was a very good experience. I felt trusted and so I have to do more; I will always work to do better. Our supervisors are so good at judging when it is necessary to pause the contests. It seemed very smooth.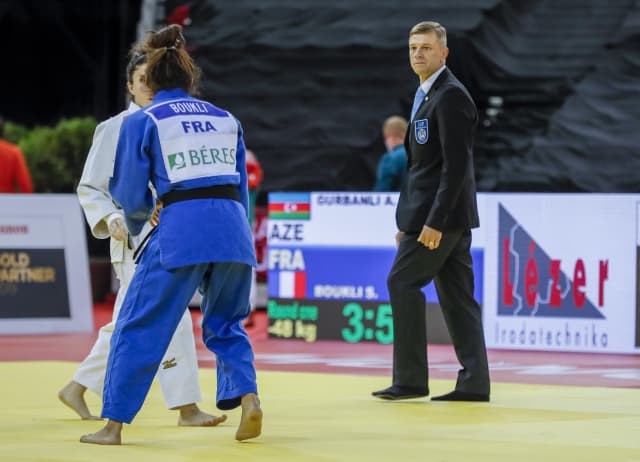 I really enjoyed refereeing, working alone felt very empowering in the end. I needed to push myself for more concentration but also to be more relaxed. Now I understand more than I did before and the chance to learn, even in the best environments is really unique. The work was fast, short breaks for meals, but with momentum and all things were positive."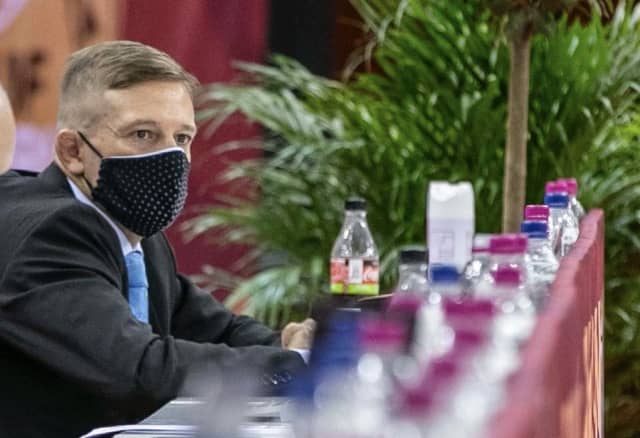 It was so clear that organisers, medical personnel and supervisors were prepared for all situations, with health coming first. "It enabled me to be in good condition to play my part. Everybody at the event used the masks properly.
Judo was really back and in safe conditions. Now we can continue to work cautiously on what comes next. To continue is the most important thing. I had this experience and now I am ready to not stop. I believe in my judo mission and we all must. This event settled these things for me! I called my wife on the last day and she noticed how happy I was."
Since returning home from Hungary Mariano has done as he always does, devoting as much time as possible to judo. For World Judo Day he was part of a team helping to run a new style of competition: the Brazilian National Functional Judo Championships.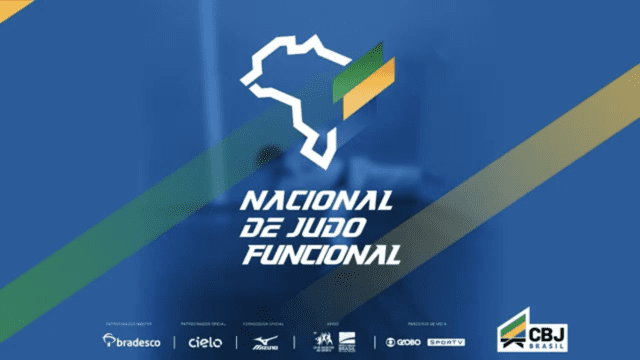 It was a competition run strictly by age, using functional movements and sport specific exercises, judged from afar via the miracle of modern technology. The event even linked to the IJF JudoFit programme, with many exercises taken directly from it. The first event of this style was a success and now more are planned, keeping the Brazilian judo community focussed and fit during this unprecedented time.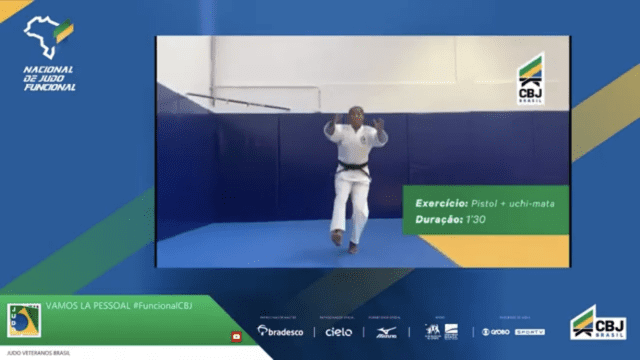 Whether refereeing in far away lands or developing projects at home, Mariano is in no doubt that our sport proves that we really are stronger together.