Due to the Covid-19 pandemic, the 2021 Elementary School National Championships in Japan were unavoidably cancelled. Cancellation of events always brings disappointment to all those involved, especially the youth.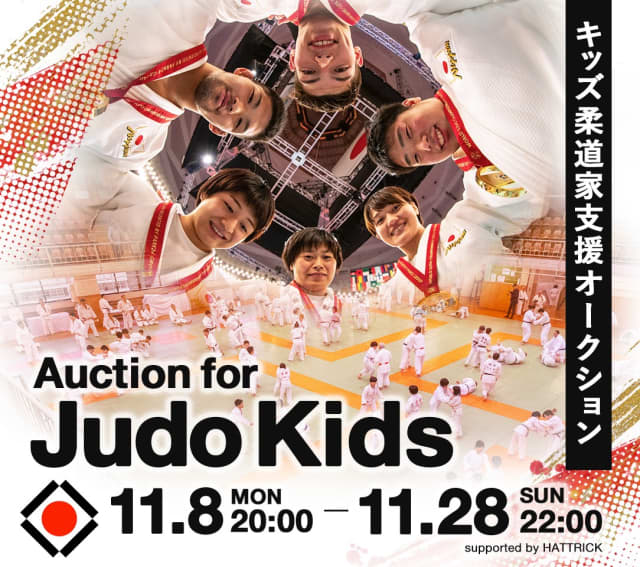 During these difficult times the All Japan Judo Federation Athletes Committee and Japanese judo family will hold an online auction. Items from more than 50 judoka, including Team Japan Tokyo2020 and 2021 Budapest World Championships items, as well as contributions from renowned stars such as Yasuhiro YAMASHITA and Kosei INOUE, will be up for sale. 
All proceeds from the auction will be used to promote judo for children; such as organising judo events or purchasing children's judo kits and equipment.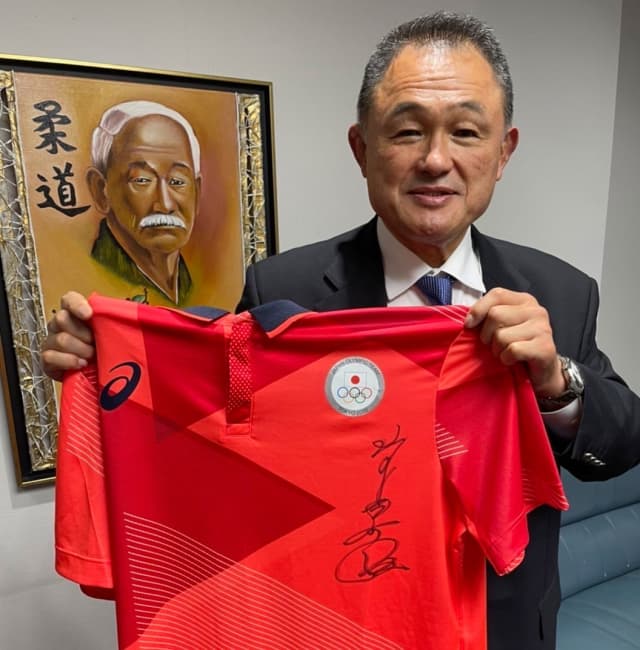 Masashi EBINUMA, IJF and AJJF Athlete Commission member said, "The cancellation of the 2021 Elementary School National Championships brought a lot of hardship to the judo community. When I was a child I remember preparing for a competition and it was unexpectedly cancelled. It left a hole in my heart; my goals disappeared at that moment and I recall being very disappointed. Looking back now, the experiences during my youth made me the person and judoka I am today. I want judo children to fight through these difficult times, persist and persevere, love judo."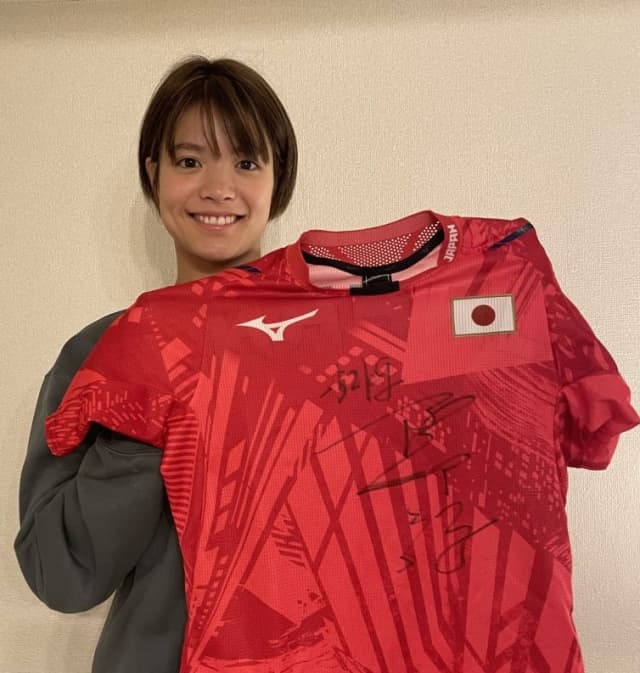 To help the judo children, the AJJF Athletes Commission decided to have this goodwill auction. Items can also be bid on and purchased from outside Japan with a credit card Be sure to check all three waves of auctions.
Wave 1: Nov-8 20:00 to Nov-14 22:00
Wave 2: Nov-15 20:00 to Nov-21 22:00
Wave 3: Nov-22 20:00 to Nov-28 22:00
*All times in Japan Standard Time
List of Contributors
Tokyo 2020 – Team Japan: Naohisa Takato - Hifumi Abe - Shohei Ono - Takanori Nagase - Shoichiro Mukai - Aaron Wolf  - Hisayoshi Harasawa - Funa Tonaki - Uta Abe - Tsukasa Yoshida - Miku Tashiro - Chizuru Arai - Shori Hamada - Akira Sone
2021 Budapest World Championships – Team Japan - Ryuju Nagayama - Genki Koga - Joshiro Maruyama - Soichi Hashimoto - Sotaro Fujiwara - Kenta Nagasawa - Sanshiro Murao - Kentaro Iida - Kokoro Kageura - Kosuke Mashiyama - Kazuya Sato - Natsumi Tsunoda - Wakana Koga - Ai Shishime - Momo Tamaoki - Yoko Ono - Mami Umeki - Sarah Asahina - Wakaba Tomita - Haruka Funakubo - Maya Akiba
Team Japan coaches & AJJF National Team Committee - Kosei Inoue - Keiji Suzuki - Katsuyuki Masuchi - Jun Konno - Toshihiko Yamada - Kenzo Nakamura - Ryoko Watanabe - Yusuke Kanamaru - Takashi Okada - Tomoko Fukumi - Yoshie Ueno - Maki Tsukada - Hiroyuki Akimoto - Masahiro Tamura
AJJF Athletes Committe: Yuya Yoshida - Kanae Yamabe - Masashi Ebinuma - Ryunosuke Haga - Ryu Shichinohe - Misato Nakamura