While last weekend's Hungary Grand Slam and this weekend's Zagreb Grand Prix are two important rounds of the World Judo Tour, continuing the new Olympic qualification period, the IJF President Marius Vizer has taken the opportunity to welcome the Israeli delegation to his office and a little later the General Director of the Lebanese Judo Federation, François Saadé Junior.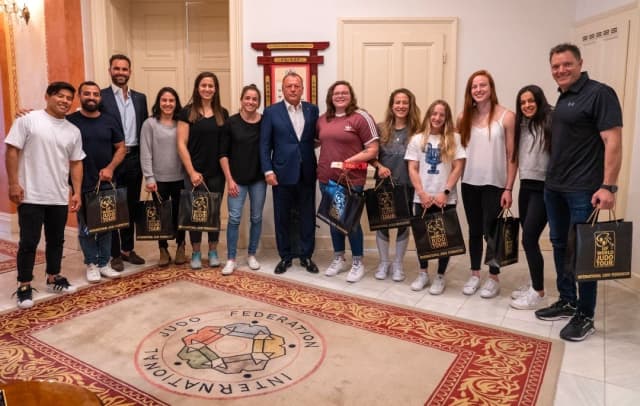 The Israeli delegation is a smiling and cheerful one, led by its coach Shany Hershko, who brought all their passion to the meeting with President Vizer and IJF Director General Vlad Marinescu. Among the athletes present were Timna Nelson Levy, Gefen Primo, Inbar Lanir and Raz Hershko, all medallists in Budapest.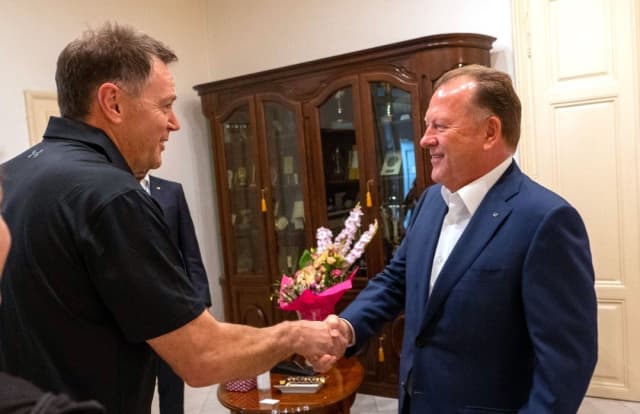 The meeting was an opportunity for relaxed discussions on the current performance of the team, their preparation and their present and future objectives.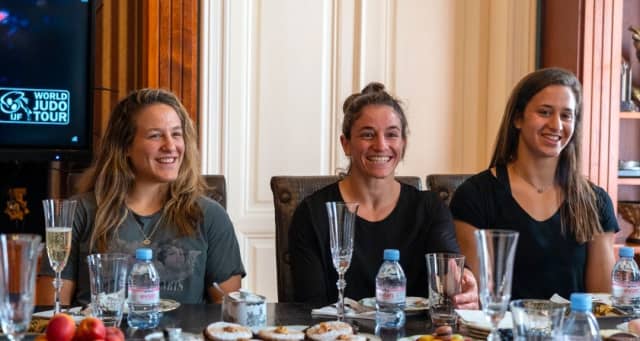 In a few years and in the wake of Yarden Gerbi, world champion and Olympic medallist, the dynamic of the women's group has continued to grow for the pleasure of all fans around the world. Having the possibility to meet the leaders of international judo is always a great opportunity, to understand how judo works at all levels. President Vizer congratulated them for their results, while Shany Hershko was very thankful for the invitation and the opportunity. At the end of the meeting Mr Vizer gave his own red and white belt to Raz Hershko while all athletes and delegation representatives left with a bag of IJF gifts.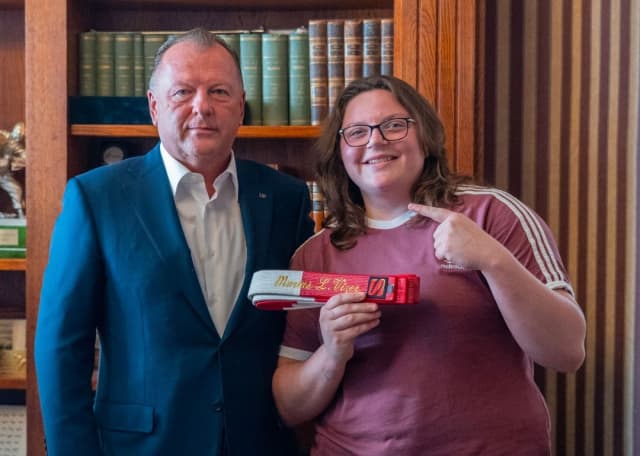 Following this first meeting, President Vizer also met with François Saadé Junior, the General Director of the Lebanese Judo Federation, to discuss the development of judo in Lebanon. Despite Lebanon being affected by a rough economic crisis and many other difficulties, the judo federation remains very active and successful due to the great work of François Saadé, the President of the federation, and his team.
Mr Vizer and Mr Saadé Junior exchanged presents before Mr Vizer presented the Herend Porcelain Jigoro Kano statue to Mr Saadé, encouraging the federation to continue doing their fantastic work at the competition level as well as at the education level. Lebanon Judo Federation is especially active offering support to refugees in the region and this is a welcome ongoing project.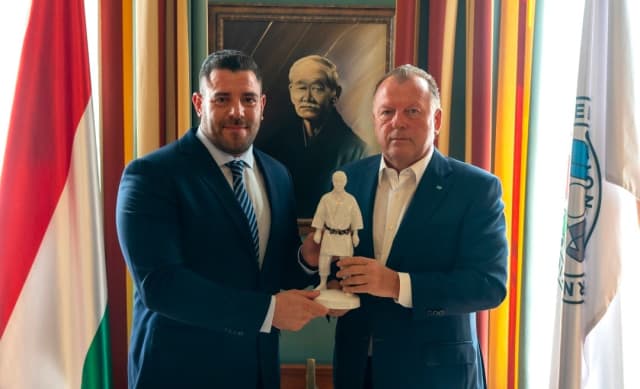 It was then time to move on to Croatia where the grand prix  can be followed all weekend.