Day 3 concluded a fantastic competition at the IBSA World Games. Birmingham, host of these judo world championships saw years of hard practice coming together. In para judo, all athletes have one thing in common: they already overcame a big challenge in their lives.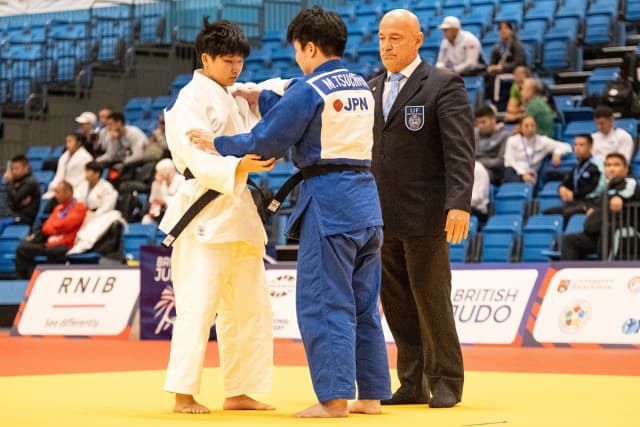 It creates a strong community with great sportsmanship and friendship but once on the mat, athletes give their best to beat their opponents. It could be seen on day 3, especially during the team competition.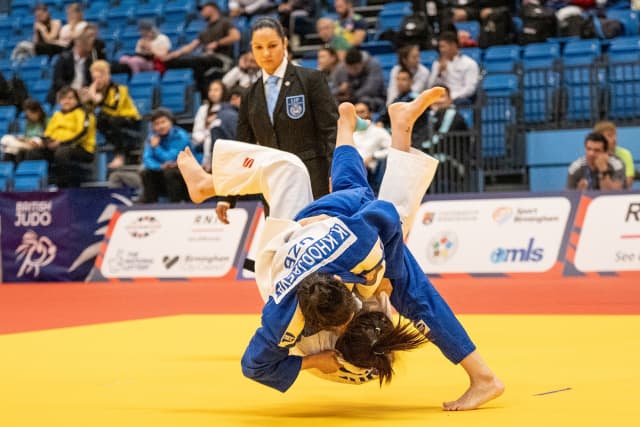 The men's competition saw two expected finalists. Both Uzbekistan and Kazakhstan have been strong para judo nations for years and they brought full teams. They both knew they had to make it happen in the final. The slight benefit was there for Kazakhstan, bringing two silver medallists on to the mat. Zhanbota Amanzhol was the first of them to go out against Sharif Khalilov. The crowd was treated to a contest loaded with pick-ups and great techniques.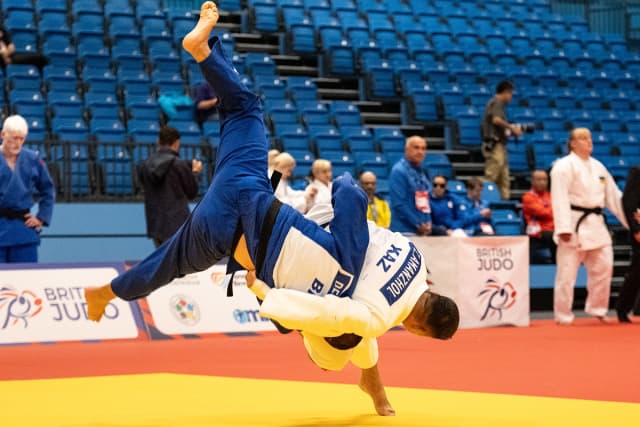 While it could have gone either way, it was Amanzhol who secured the win for his team. After that, it looked like Kazakhstan was unleashed. In a clean sweep, they quickly brought the score to 4-0, showing their domination on the day, collecting a well deserved gold medal. There were bronze medals for Brazil and the People's Republic of China.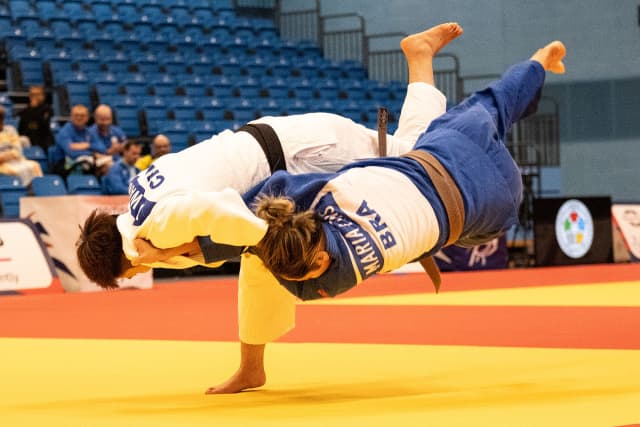 The women's competition saw six teams begin in the morning, with the Chinese team as the big favourite. Each team match consists of six athletes who will go head to head. The first team to pick up four wins will win the that round.
With individual world champions Shi Yijie, Liu Li and Wang Yue and former world champion Wang Hongyu, the People's Republic of China really was the team to beat. In the semi-final, against the world champions of last year, Ukraine, things went according to plan as Shi Yijie and Wang Yue both won their contests, securing the win. In the final however, they knew it would be more difficult. Although opponent Brazil didn't win an individual gold, all of their athletes have a lot of experience and knew they had a chance if everything fell into place.
The key contest was the one between Liu Li and Brenda Souza de Freitas. Losing in the individual competition, Souza de Freitas did everything right today and proved not only to herself, but also to her team that anything is possible. After being a waza-ari down, she secured the win for her team with a fast transition to the ground and a hold down. It was gold for Brazil! There were bronze medals for Ukraine and Uzbekistan.
The team competition proves that the sum is in fact greater than its parts. Competing for your team mates and country brings a different type of motivation. The stadium felt electric today and will keep buzzing for a while after this fantastic team event.