Former IJF Grand Slam silver medallist and long-time Brazil national team member Katherine Campos has joined the Brazilian Judo Federation's High Performance team.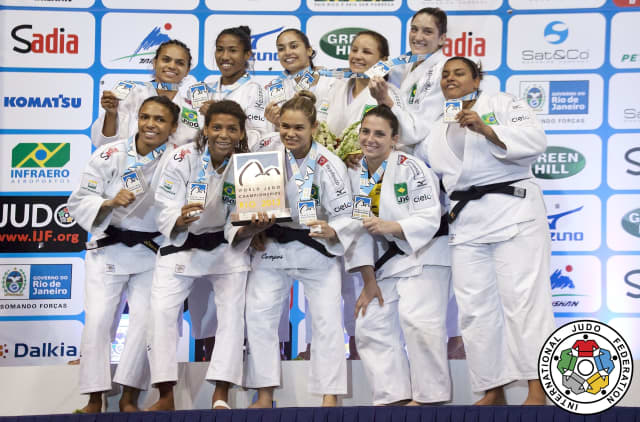 The Rio de Janeiro-based 29-year-old started her new role in September working with Confederao Brasileira de Judo's High Performance Manager Ney Wilson to manage the Brazilian team's squad and plan their road to the Tokyo 2020 Olympics.

Rio Grand Slam silver medallist and multiple-time World Cup winner Campos knows what it takes to win World medals as a key member of her country's women's team which won bronze in 2012 and silver in 2013 at the World Team Championships in Salvador de Bahia and Rio de Janeiro respectively.
Adversity leads to opportunity
Campos' new role as the CBJ High Performance Assistant came from an out of the blue phone call after she endured another setback in her bid come back from a knee injury.
"In 2015 I did some judo competitions but just inside Brazil and in the beginning of 2016 I injured my knee (torn crossed ligament), I needed surgery and all year I was out of action. I used this time to finish my studies, I did some courses and finished my graduation in physical education and this was a very important step to me. This year I started a postgraduate course in strategic administration.
"A few months ago I hurt my knee again and started a phase of reflection to define what would be my future. And one fine day I received a call from the manager of the Brazilian Judo Confederation inviting me to work on High Performance Management together with him and his team. I also have to take this chance to also say thank you for my mother for all support she always gives me as an athlete and when I decide change to start new phase of my life, she is my queen, my best friend."
Ney Wilson explained why Campos' name came to his attention.
"Katherine was writing her course conclusion paper to graduate in Physical Education and she asked for my help with it. Her course was about sport management and it caught my attention because I had a seat in my CBJ team to fill in with someone with this profile."
Honoured to receive the call
Campos was humbled by the offer and the opportunity to contribute to her country's success in the sport at the elite level having first stepped onto the tatami at the age of four.
"I was very surprised and very honoured by the opportunity that was being offered," said Campos who earned her 1st Dan black belt at the age of 15.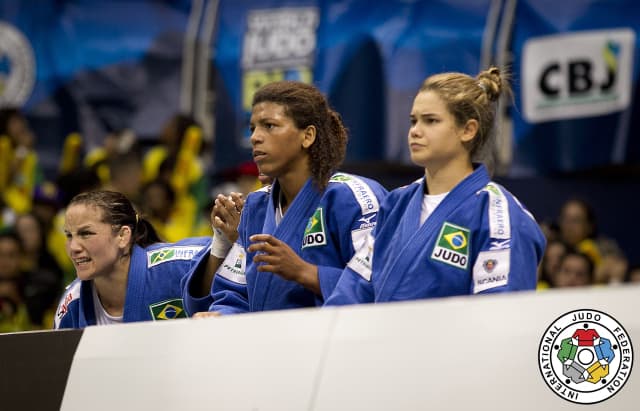 "I really admire all the work Ney Wilson has done over the years. I thought that I'm really blessed to have the chance - even after I stopped competing - to stay connected to judo and at a high level. Judo is my life, I've been on the mat since I was four, and I do not see myself doing anything that is not linked to this sport. So it was a mixture of happiness and gratitude. And I am very grateful to Professor Silvio Accio the President of CBJ and Ney Wilson for the trust and opportunity they are giving me."

Inside the CBJ
Brazil are one of judo's powerhouse nations and their results can be attributed to their High Performance system.
"Nowadays, our High Performance department has two pillars: administrative and technical," said Ney Wilson.
"At the office we have a five member team including me as High Performance manager. Kathe is one of the four assistants with Amadeu de Moura Jr, Anna Beatriz Santos and Bernado Seabra. The technical team includes our two Head Coaches Rosicleia Campos and Luiz Shinohara; three coaches - Fulvio Miyata (male national team), Mario Tsutsui (female national team) and Yuko Fujii (both male and female teams); three doctors; five physiotherapists; nutritionists; psychologists; strategists; and fitness coaches."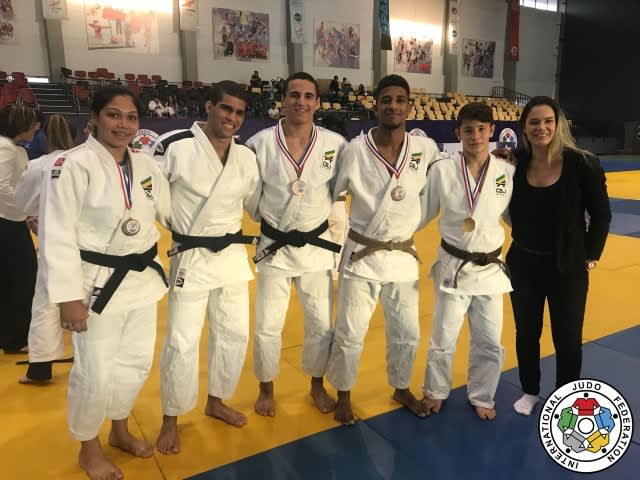 For Campos, there is excitement about the road ahead and the challenges that await her and the Brazilian national team.
"What motivates me is to have the chance to continue contributing with the Brazilian judo and all the learning that I will have in this new journey. I already have learned a lot with Ney. To be inserted in the high level now in another function is something challenging, completely new, but I have to look to seek and to overcome new challenges, to learn more and more, and I hope that this way I can contribute of positive way in these new professional projects. I believe that when we are happy and excited, we are anxious but in a good way.
"The work involves the management aspects focused on judo high level. There are more bureaucratic and more technical aspects. Elaboration of projects, sports planning, performance analysis, organise everything about travels and competitions. I have to say thanks for my team: Bernardo Seabra, Amadeu Moura and in especially to Anna Beatriz, she is giving a lot of help to me at this early point. I also would have to say thanks to Rosicleia Campos for everything she did for the female judoka in Brazil and for me during all of my career. I am already 100% on the job and doing a lot of things. Last week I was on Trofu Brazil with Ney Wilson and Fulvio Miyata, after stay for Challenger BRA x GER and training camp and I am organising some other events and things also."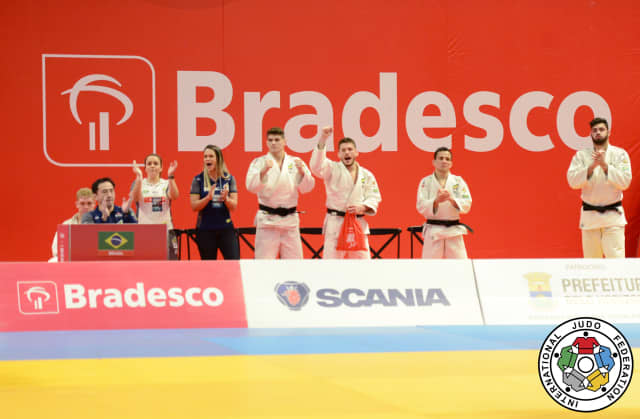 Brazil - Two million judoka and 60,000 competing at the national level

Ney Wilson has been pleased with the progress of his new recruit and relishes the chance to share knowledge and to shape the future of one of judo's greatest countries.
"New staff members like Katherine come full of new ideas which is very good for us to renew our process. I am a University professor. I used to teach at Rio de Janeiro Federal University and teaching for me is a very pleasant thing, it is my vocation. I enjoy a lot this kind of exchange.
"In high performance judo we have about 60 thousand active people participating in national events. And according to the Sports Atlas in Brazil there are about two million people practicing judo in our country.
"We are always looking for evolution to keep Brazilian judo at the top five in the world and obviously to have a good performance at the Tokyo 2020 Olympic Games."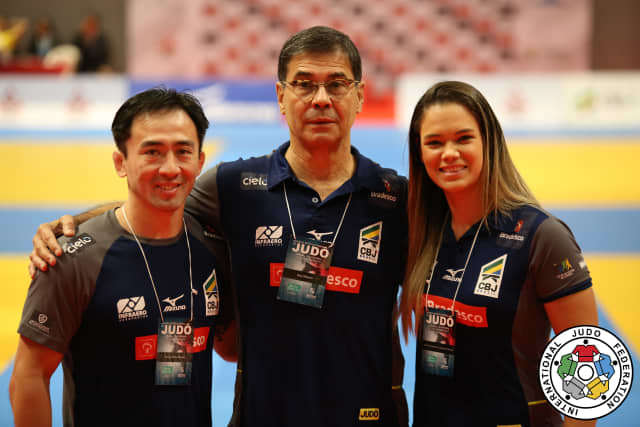 Campos is central to Brazil's vision for Tokyo 2020 and had some powerful words for her country's place in the sport and how a new generation of champions can come forward to conquer the world for the South American superpower.

"I see Brazilian judo as a world power and a cradle of great athletes. Brazil today has many talents, some more experienced and some younger fighting in high level, this happens because of the excellent work done between base management team and high performance team. This constant contact with the more experienced contributes to the evolution of the younger ones. And I think it's important to put these young talents to compete in the international scene to mature, feel the atmosphere of the competitions, take on the kimono of the great names of the world judo and already start to tread their way and conquer their space.
The CBJ senior national championships take place in Lauro de Freitas in Bahia on 11-12 November. For live updates follow CBJ on Twitter at @noticiascbj