The main office of the Tajikistan Judo Federation is located in the same building as the dojo of the Hoji Sharif Judo Club. The grandfather of the current director of the judo federation was named Hoji Sharif and that's where the name of the club came from. It is home for judoka of all age categories and is often used to prepare members of the national team for their main competitions.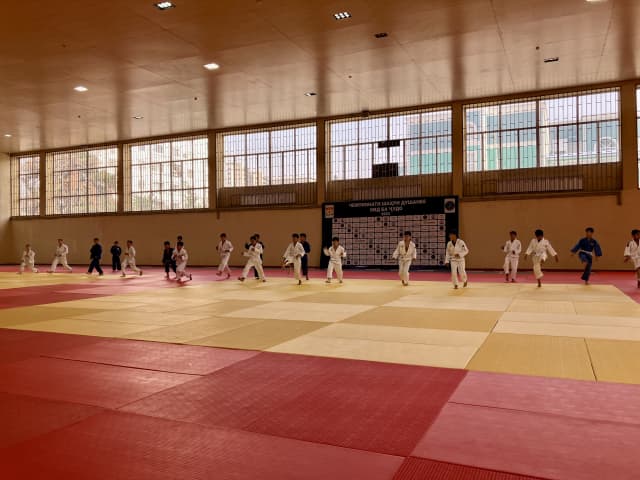 There are 4 full time federation staff, including the federation director, working in the office most of the time so it's still a small federation. The presidential office is in a different place in the city centre and has additional focus but everyone is focussed on growth and development.
At the Hoji Sharif dojo, 24 boys could be found practising with their coach David Gabaidze, from 8am on Monday. David is the national cadet coach as well as the main coach for cadets and younger at the club. At this time the schools are on holiday and so they train in the morning to avoid the heat of the later hours but in term time there is a group of 5-7 year olds and this current group of 8-13 year olds, usually practising after school 3 times per week. Then there is a higher level cadet group too.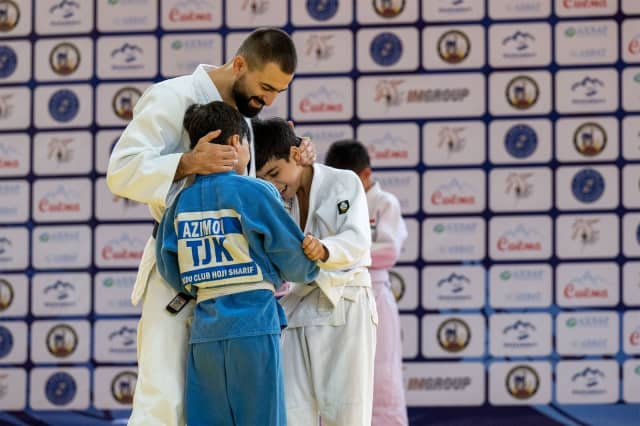 Amina, one of the many local volunteers, told us, "The interest is such that even though the country's cultural tradition implies that women will not be so involved in judo, there are no rules excluding them and gradually some families are choosing to include girls in judo training. Some mums were watching the grand prix from home and many people were posting on their social media which further promotes the idea that judo is for everyone."
"Now, participating in judo is one of the ways people are trying to upgrade themselves, improving their lives through sport. Friends sent me screenshots of many Instagram stories showing things from the Dushanbe Grand Prix, as they knew I was volunteering there. It's having a big impact on the people here."
A couple of the boys were very happy to tell us about themselves and their judo. 13 year old Usman said he's been doing judo for two years and says he chose the sport because of the beauty of the techniques. He aspires to be like home heroes Somon Mahmadbekov and Obid Dzhebov, both of whom train at the Hoji Sharif club.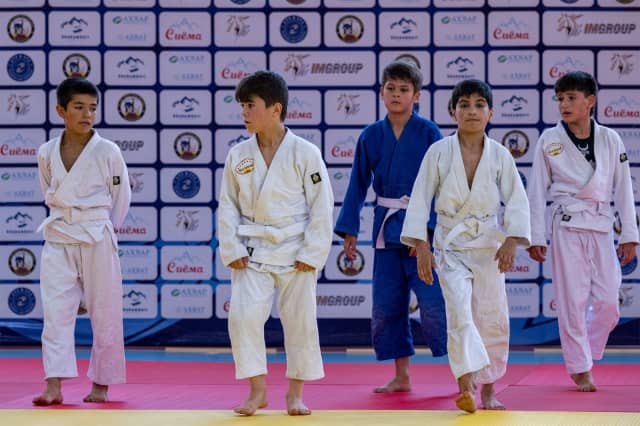 Masud is also 13 and began practising judo when he was 6 years old but 2 years ago he changed things from a recreational pastime to more serious training. "From the start I though judo was interesting and one of the reasons I liked it was because it's not harmful to people, the training and competition are safe. There are amazing techniques to learn and we can follow judo right up to world level. Judo is always on TV and that made me want to join in too. My favourite judoka are Somon, Ono and Dzhebov. If one day people would cheer for me the way they cheered for Dzhebov in Dushanbe, I could win for them and it would mean all my work did not go to waste."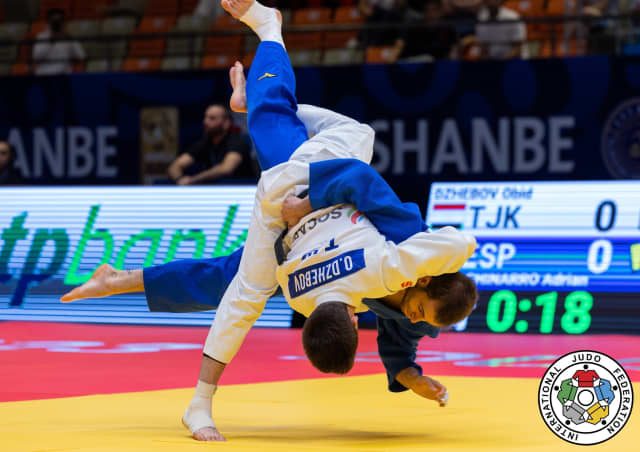 Tajikistan has inspiring TV coverage of judo, huge dojos and a lot of passion of sport. This is a winning combination and that was proven at the first ever Dushanbe Grand Prix when local athletes won 6 medals, including 3 golds. It's thanks to clubs like the Hoji Sharif Judo Club that the next generation of judo stars will be ready when the time comes.