Coach Baudilio Hernandez is a stalwart of the national team in Colombia. He has seen it all, having been part of the set-up that brought superstar Yuri Alvear to the fore.
Baudilio was with Alvear in Rotterdam for the 2009 World Championships where she stunned the world and took her first global title. He was also proud to work with Yadinys Amaris, the -57kg judoka who competed at 2 Olympic Games and 6 world championships for Colombia.
Hernandez and Amaris eventually married and are now raising their young family while he coaches with the national team and Yadinys coaches young judoka at home.
Colombia is present in Azerbaijan and we asked Baudilio, why Baku?
"We came for ten days of strong training prior to the grand slam, with a small team of 3 athletes. Juan Hernandez competed yesterday reaching the third round after a great win over Najafov (AZE). On day two we have Cindy Mera fighting at -63kg and Luisa Bonilla at -70kg.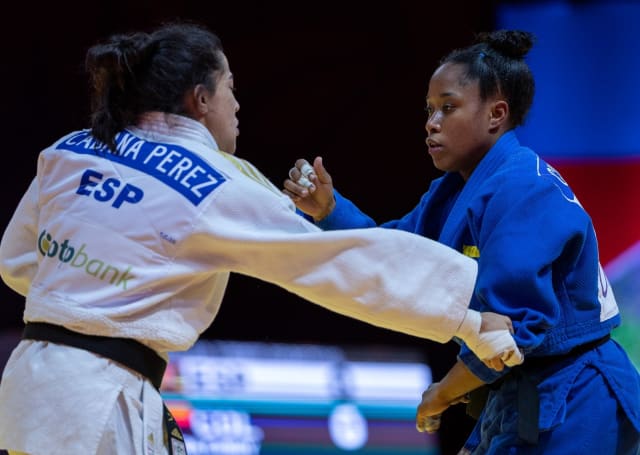 We know how important is it's to collect Olympic ranking points, to aim for qualification for Paris 2024, so it's necessary to choose well and being here was right for us. These three athletes are the closest to making it and so we must support them as much as possible. My hope for the women is that they can go at least 3 rounds, it's possible. If not here, then at the next.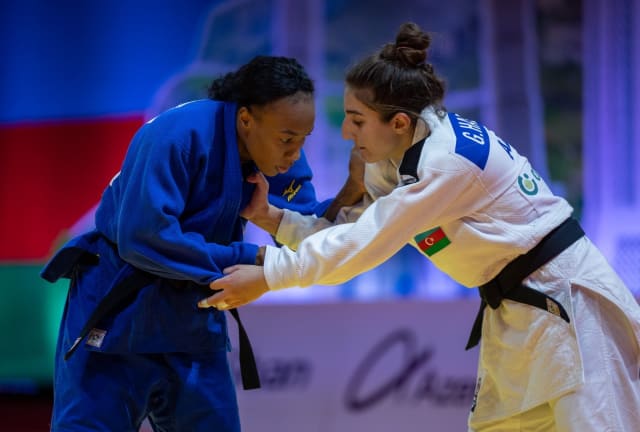 The organisation is very good here. We have been happy during our stay and the people have been welcoming. This has contributed to our trip to Baku already proving to be a good choice."
Colombia is one of 61 countries participating at the Baku Grand Slam, with a good representation from Pan-America overall. Hernandez is ready to keep this young team at the top level, a new group to inspire the children of Colombia, maybe even reaching the top of the world one day, just as Yuri did.