Anastasia Parusova is one of those staff members you don't see on the front line and yet are essential to the proper functioning of an organisation like the IJF. An assistant in the general secretariat, she is also, with Teo Pop, one of the safeguarding officers of the IJF. She explains to us how she perceives women's judo today and highlights her role in guaranteeing its development.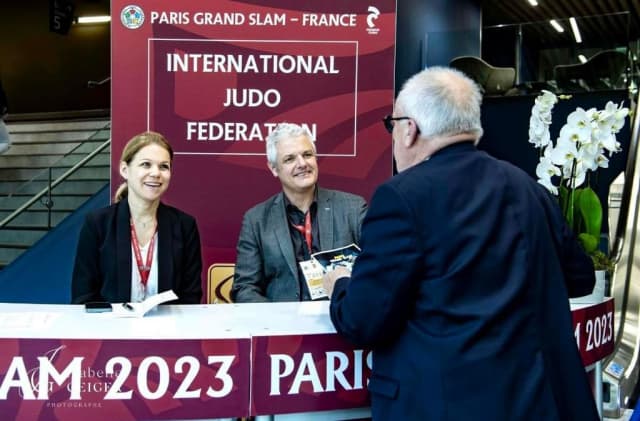 "I have been lucky enough to have been an observer of world judo for many years. I find that women's judo is constantly evolving and I can only be delighted.
Compared with other disciplines, women's judo has a high profile because at IJF World Judo Tour events, women's and men's categories and matches alternate throughout the competition, allowing spectators to enjoy women's and men's judo in alignment.
The introduction of mixed team competitions at the world championships and the Olympic Games is also a good development to put women's judo in the spotlight.
It should also be noted that during our competitions, the number of female and male categories, the fighting time and the amount of prize money is identical for men and women. In terms of refereeing, we very often see female referees refereeing male contests and vice versa. The genders are treated equally.
According to the Olympic Charter, 'The practice of sport is a human right. Each individual must have the possibility of practising sport, without discrimination of any kind and in the spirit of friendship, solidarity and fair play.'
Having the opportunity to practise judo for young girls and women all over the world, sometimes despite a difficult political context, is an important element on the path that today's society must take to defend the place of women and ensure gender equality.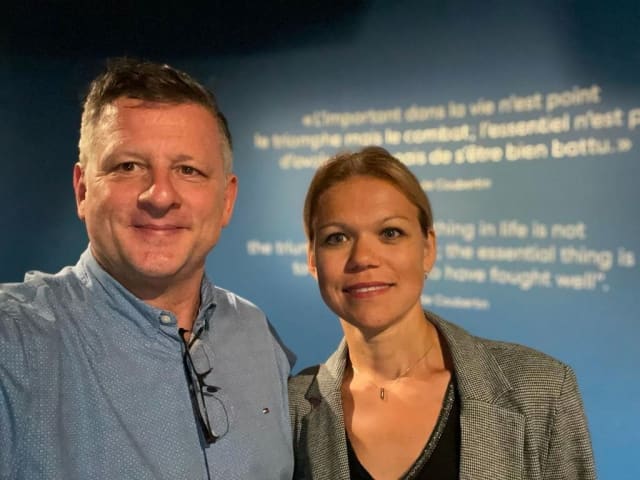 Judo is more than a sport, it is a method of education. One of its fundamentals is that it contributes to the improvement of people and society. I see that judo sometimes makes it possible to erase borders and change destinies in certain countries, thanks to the actions carried out by the IJF, such as, for example, in the refugee camps.
The values that judo transmits through its practice are values that can serve women in their everyday lives. First, I will name courage, the courage to express oneself freely, to defend one's interests and values, to overcome the challenges and difficulties of life, despite all the obstacles. Then there's it's self-confidence, the confidence in one's ability to realise one's dreams and follow through with one's projects.
As Safeguarding Officer, I am proud to have been chosen by the IJF to hold this position; I'm thankful to the organisation. We are two, a man and a woman, and we are attentive for all athletes to be able to practise judo in a healthy, safe, respectful and non-violent environment. We must ensure that the activity of judo is protected from all forms of harassment and violence, whether physical, verbal or psychological. Everyone's well-being is paramount.
In the practice of high-level sport, emotions sometimes take over and we must ensure that there is no act contrary to the values of judo. Each athlete must be informed about what characterises acts of violence and must above all not tolerate and suffer this type of behaviour. In this area, things are changing very positively. The International Judo Federation has set up an official platform where everyone can express themselves freely and safely (https://reportabuse.judobase.org/form). We encourage athletes to speak out and stand up for their fundamental rights. Athletes will always find support in us.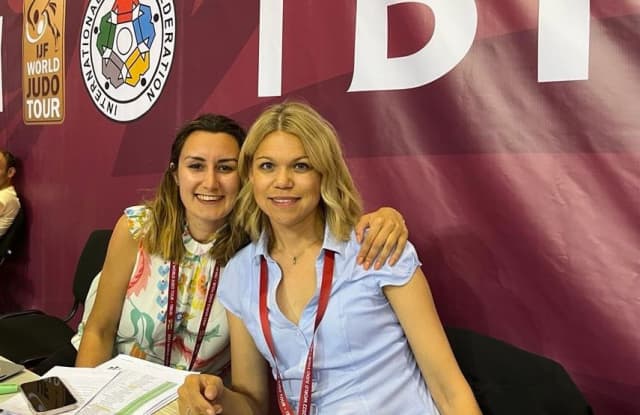 Of course, there are always improvements to be made. Today, the world of sport has become aware of the existence of harassment and abuse. Faced with this situation, the International Judo Federation has been heavily involved in the defence process. Now, it is important that each national federation gets on board by raising awareness with their clubs and their members, by ensuring that judo is practised in a healthy environment."
Gender equality and equity is not just a concept. There are concrete measures that can help achieve it. This is what the IJF has undertaken with its two safeguarding officers and this is what Anastasia expresses. This has already had and will continue to have a positive impact on women's practice, which is one of the main objectives of our organisation.