Akiko Amano is at home! It's the Tokyo Olympic Games and she was selected to be an Olympic referee here having spent many years on the World Judo Tour. A 7th dan and a former member of the Japanese national team, Akiko is an avid fan of beautiful judo but has the expertise to understand it all on a deep and connected level.
"This event, the Olympic Games, comes during a very difficult situation for the IOC and along with the IJF everyone is working very hard to make this event happen and I am pleased it is finally happening.
I respect all the athletes for keeping their health and motivation for this extra, unexpected one year period. It's surely been very hard but to participate here shows something in their character that is fitting on the Olympic stage."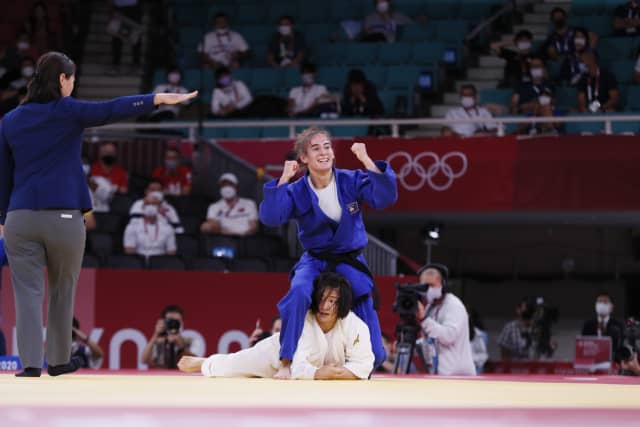 "There is a lot of power and speed on show, offering some very dynamic judo, it's a special platform for them. This set of circumstances has given rise to the majority of today's judoka wanting to be aggressive. They were not trying to escape from the fights. I'm very pleased also that all athletes, even those who lose, are showing such positive behaviour and are bowing correctly. This etiquette is so necessary. Now all the coaches are bowing together with the athletes and to each other. It's good to show this spirit of judo all over the world; judo can produce this self-discipline and mutual respect.
The final block brought us some very exciting matches. An Changrim taking the score just seconds before the end of time was an illustration of his character, always positive and aggressive. He never stopped believing in his ability to win the medal.
Personally I always wish to see many ippon finishes, at every event. I'm satisfied with the overall performance of the athletes today as they kept aiming at the scores rather than the penalties.
The women also brought some excellent judo. It's good to see some of the natural personality of the fighters as they bow off the tatami at the end of their fights. They really show us an incredible level of self-control and discipline and this is really something special for the next generations to see. These judoka fight with such intensity but always leave the whole fight on the mat, becoming simply human again with each soremade."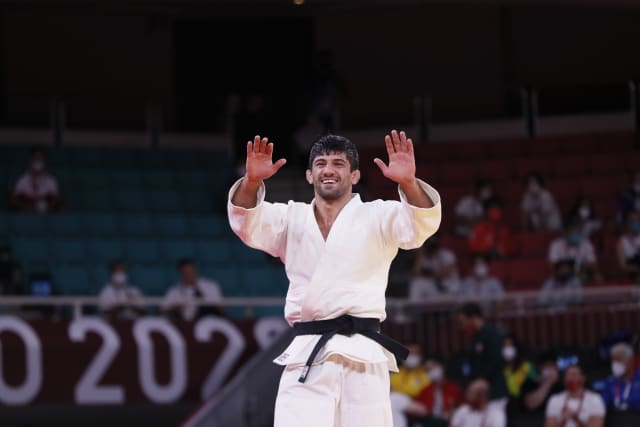 In the men's -73kg final we were treated to the awesome technique of Ono, which might seem obvious to say, especially as I am Japanese, but it remains true. The technique from both men was excellent. The atmosphere between them is very tense, it seems very intimate. It is a level of engagement that attracts people to want to watch. This strong heart and desire to never give up, despite the possible nerves for such a final, was all turned into energy, power and performance and maybe even those strong, challenging feelings were enjoyable in a way.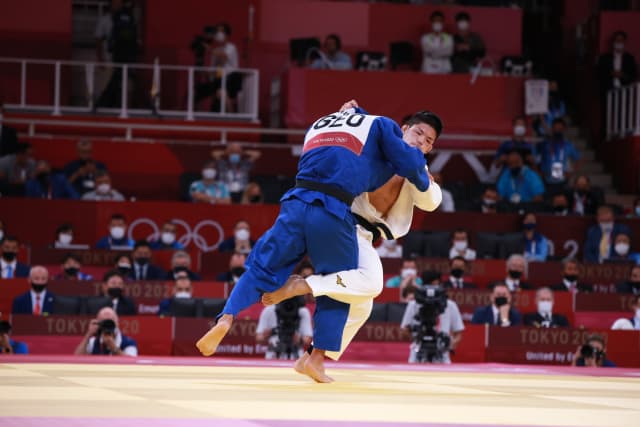 "The final word is to acknowledge one of the key points that illustrates what a unique champion Ono really is. We know he is a specialist with uchi-mata and osoto-gari and he can use them to great effect and at any time, almost against anyone. Today he was challenged and was under a great deal of pressure, having not competed for a very long time. When his usual techniques didn't find space today, he was able to make new choices and employ the ko-soto-gake in the semi-final and after a long golden score period in the final he chose sasae-tsuri-komi-ashi. This range of ippon-scoring techniques at the very highest level, usable in any direction and against any gripping strategy is truly masterful. Ono Shohei delivered a lesson to all judoka today."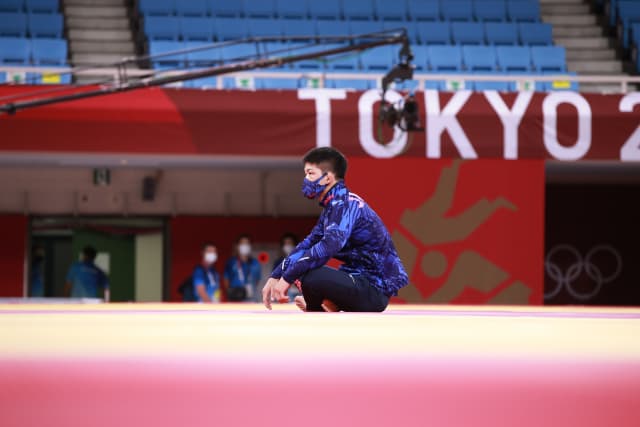 Day 4 approaches and as Ono confirmed his reputation today, we wonder if Clarisse will do the same. That long yearned-for Olympic gold medal, to accompany her 5 world titles, is on the line tomorrow.