For every single athlete on the World Judo Tour getting the precious ticket to go the Olympic Games is both a target and a dream. If this seems obvious, then we must note there are never any guarantees and for many competitors it is a struggle, aiming for the Games with incredible challenges to face.
This is the case for Ebony Drysdale-Daley, who marked a new chapter in the history books as the first ever Jamaican judoka to qualify for an Olympic Games. Tokyo, the home of judo, will welcome it's first Jamaican athlete in judo!
"I share a dual heritage. I am British born but I also have Jamaican citizenship. Both pairs of my grandparents and my dad are Jamaican born. That biology and culture has always and will always live in me. I will wear my flag with pride on that Olympic stage."
Drysdale-Daley started judo at the age of 5 after begging her mum constantly to let her go to judo lessons with her older brother, Nicholi. A few years down the line she was watching British athletes Paula Radcliffe and Kelly Holmes compete in the Athens Olympic Games. However, it was not until London 2012 that she set her sights on her own Olympic dream. 
"I had the privilege of being able to watch some of the preliminary rounds of the woman's -52kg and men's -66kg categories at the London Games; I was right there in the stadium. I sat in the stands and watched a player get to the quarter finals. I watched Gemma Gibbons win silver and I saw Karina Bryant's bronze at home. Inspirational!"
The 26 year old judoka expressed her feelings following the announcement from the International Judo Federation, "It fills me with immense pride and gratitude. It gives me a sense of purpose. We go through this life wanting to gain value and to add value. I think this serves both and also caters to my love for all sport. It's been a career goal and a life's aspiration to become an Olympian. I want to perform well and win on the day. So, a massive part of a dream came true but not the whole part, not until I compete.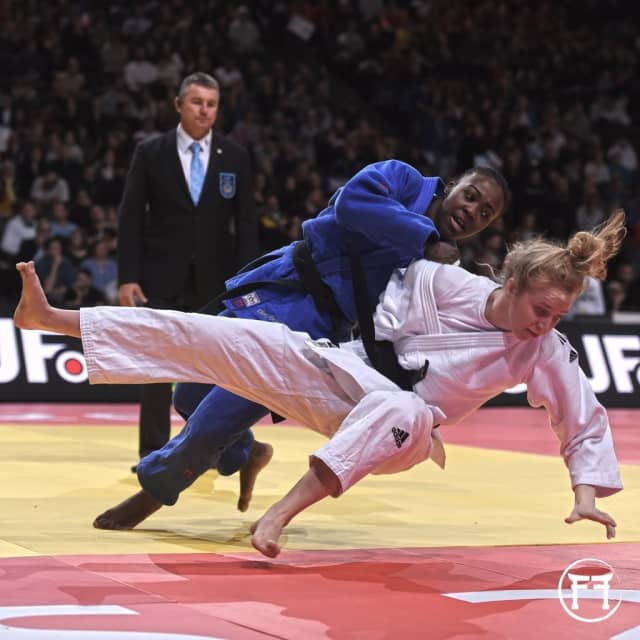 It is so special being the first. I feel a deep loyalty to Jamaica and want to ensure that I am just the beginning. Many Jamaicans will be choosing to watch judo for the first time when I compete. It's all very exciting; not just for now but for the future. I look forward to seeing our Olympic and Paralympic teams grow."
As with the lives and careers of all judoka the uncertainty of the Covid period has been both different and difficult. "The postponement of the Games for another year was something unheard of, not experienced by anyone before, except the war years, back in the 1940s. So, an extra period of qualification was a massive undertaking and it changed a lot for me. It was a bit chaotic, even more stressful than I would expect for a normal cycle. There have been a lot more hoops to jump through. I wondered if I would even qualify!
Competition and flight cancellations aside, we had to manage a lot before even getting to events. Covid tests, a lot of paper work, finding flights and not simply avoiding contracting Covid; this was exhausting and I could not have done it alone. I began to really appreciate everyone's individual struggle, not just my own and that helped me a lot. I had my coach Fitzroy Davies to structure my training and he put me on mandatory runs. I'm not a fan of running but these circumstances required it. Fitz was right, of course. He also put on outdoor training and that gave me routine. It's easy to feel lost without routine.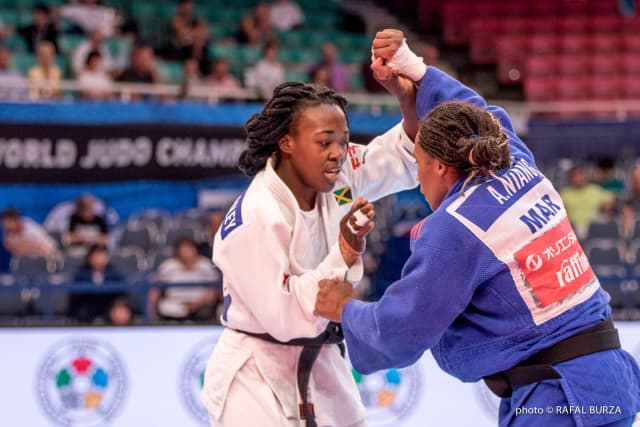 We had no dojo. Our club is based in the British Centre of Excellence and British judo was only able to slow training for the elite of the British team, so our club was unable to resume normal training. I'll be honest I was worried about getting back on the circuit when competitions started up again. Fitz and I talked things through and he helped me to accept what was in front of me. He gave me the security and confidence to go back to competition without having my usual training routines but the alternative plan had been strong. Learning to think differently, to adapt, has been key.
There were times I was drained and I'm not the best at saying so. I was fortunate to be able to rely on friends and family to provide me with much needed space. I don't necessarily talk about things, which isn't always great, but I'm always better when I keep moving and so my coach facilitated that, keeping both my physical and mental condition where is needed to be. Now the selection is secure and I can't wait to compete at the Games."
After having participated in the recent World Judo Championships Hungary 2021, Ebony Drysdale-Daley, will now go a step further. We wish her all the best and we look forward to many Jamaican judoka, from now on, following in her footsteps.
Prepared with the help of Szandra Szogedi.