Li-Ying Chew is 35, a judoka from Malaysia, a country with very little international representation, in judo terms. Now she can be found in judogi control at the World Championships in Tashkent, which seems like a diversion from what should be expected. However, we all understand that 'Where there is effort there is always accomplishment,' just as Jigoro Kano observed.
"I started judo in 2003 in high school. I was 16 and living in Penang, Malaysia. I worked my way up to 4th dan and have enjoyed competing nationally and internationally, up to the South East Asian Games. I am also a kata coach and judge, which I really enjoy. After competing I became a part-time children's coach and then went on to being a full-time coach.
I realised how few opportunities there were for Malaysian judoka to compete against athletes from other countries. Judo is not well supported in Malaysia, with very limited funding available, if any, for most. I decided to try to find more chances so I had the idea to organise competitions for people to come to us and that would give my players better experiences.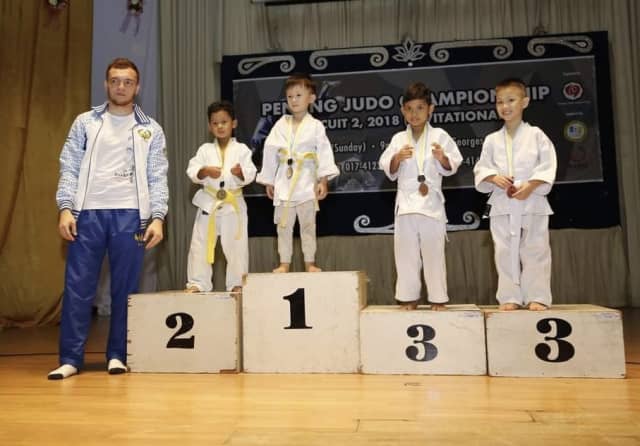 We now run invitational events and in 2017 and 2018 we received teams from 10 countries. It was very successful and now we are planning again ready for the next edition as we haven't yet been able to rest start since the pandemic. We will be back soon though, certainly in 2023.
The Penang Invitational Judo Championships is open for all clubs interested and we have categories for both children and seniors. The young children don't compete very often at all but there is such a huge benefit when they do and they really enjoy it. Competition helps children to build confidence and discipline. There is some form of bullying in most schools in the world and we, through judo and the learning associated with competing, help to manage this, both for the bullies and the bullied. At judo there are always happy faces.
In 2016 I applied to the Judo Union of Asia to take a course and exam for the competition organisation licence. I then started working for the IT team of the JUA. I worked in Jakarta at the Asian Games in 2018, for example. I have also worked at the cadet and junior high level events in the region. Through that time I was fortunate to meet some of the IJF IT team. In Hanoi, Vietnam, in 2022, I was at the South East Asian Games and again I met Elisabetta Fratini and Huu Hanh Pham and we worked together well. From this experience I was offered the chance to work at my first event with the IJF, within the education department, in judogi control.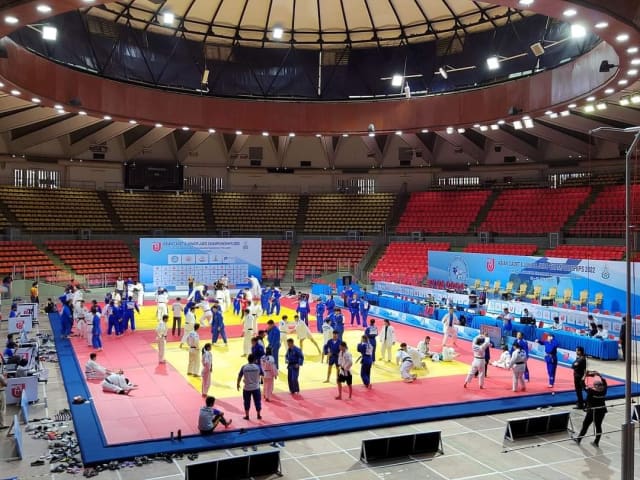 I worked in Sarajevo at the world cadets as my first event and then in Poland for the veterans. Now I'm at the 2022 World Championships. I'm learning so much from seeing the organisation here and the way the roles are connected. The level of professionalism is something very different. I'm sure I can take this experience back to Malaysia and make an impact there.
In 2027 we will have the South East Asian Games and so all of my experiences are feeding into that planning. Now, the organisational level has a lot of room for improvement and I really want to work on that.
Development is still lacking in South East Asia as a whole and it feels very important to bring what I learn back to our competitions. In many events they still use a ping pong ball to make a manual draw. It is time-consuming and no longer necessary. Scoreboards have no names and there are many other easy fixes. Sometimes we have all the equipment needed but no knowledge of how to make it work for the events, but now I can help improve that.
I want to organise a competition for JUA, an Asian Open in South East Asia, in Malaysia in 2023. There is nothing guaranteed at this time, all is just in the planning stages but I want to make it happen. From there maybe I can help Asia to have a new IJF World Judo Tour event, in the future."
Li Ying was reluctant to suggest her region can host a grand prix but when pushed a little harder she admitted that this is the long term goal. She is a hard worker, as we said and is also patient. Patience, perseverance and education would seem to be the right ingredients to create something with momentum in Malaysia and more broadly throughout South East Asia. It is a multi-faceted approach and the impact could be, is being, felt not only by the officials and the federation but also by the judoka who are now finding access to international competition. Step by step Malaysia is making moves and Li Ying Chew is at the heart of it.