On Wednesday 13th September, EJU President, Dr László Toth visited Maribor in Slovenia, to deliver a heartfelt and personal 'thank you' to Maribor's mayor, Aleksander Saša Arsenovič, for the tremendous work undertaken to organise the European Youth Olympic Festival just a few weeks ago.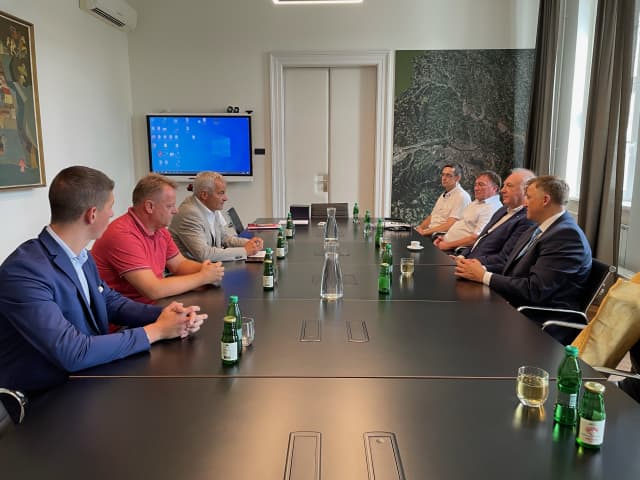 During the visit, the European Judo Union donated 500 children's judogi and a 300 m2 area of tatami to support the development of judo in the Maribor region.
During the 2023 EYOF, Maribor was, for seven days, home for the national teams arriving from 48 European nations. Olympic Committies have for many years recognised the importance of organising such multi-sport events.
EJU President Dr Toth said, "We are extremely happy to have this opportunity to help our members with a donation of equipment. Two months ago, Maribor hosted the EYOF, where we also had the opportunity to watch judo and so we are extremely glad that we were able to give something in return after such a successful festival was held in Slovenia."
We were reminded of the power of sport to level and unite all people when mayor Arsenovič showed great engagement and remained very active during EYOF, when he even volunteered as a driver for some of the delegates.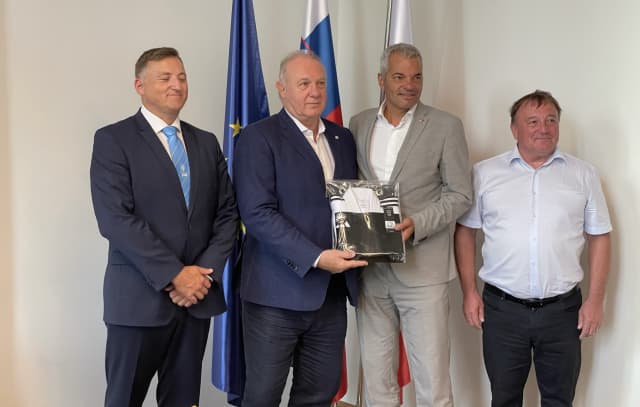 During the meeting in Maribor, President of the Slovenia Judo Federation, Lovrencij Galuf and SJF General Secretary Franc Očko were also present, celebrating both the EYOF and the future development of judo in the region.