Elnur Mammadli (AZE) was one of those children who started judo around the age of seven and who quickly built a dream, one day to become Olympic champion. For Elnur this dream became reality in 2008 in Beijing when he won the supreme title in the -73kg category. As the preparations for the next World Championships in Baku, September 20-27, are in full swing, we met the one who is today the Vice President of the Judo Federation of Azerbaijan and whose eyes continue to shine with happiness as he climbs on the tatami.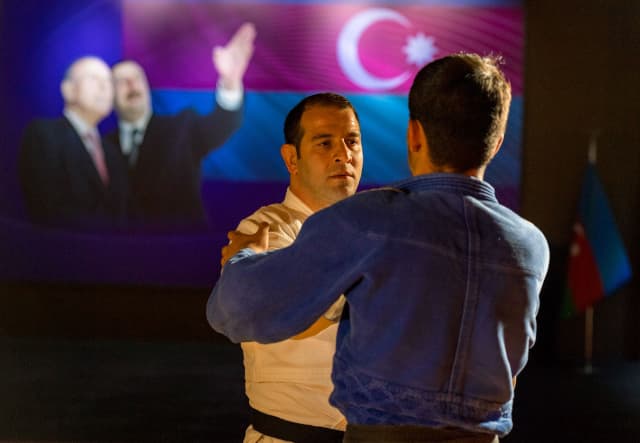 Born on 29 June 1988 in Baku, on the shores of the Caspian Sea, his mother pushed Elnur to do judo. She was then admiring another great champion, Nazim Huseynov (Read the story: https://www.ijf.org/news/show/a-simple-hero-nazim-huseynov) who a few years earlier had become the first Olympic judo champion in Azerbaijan's history: "Before it became my own dream, to become a great champion, it was my mom's dream. She had seen Nazim on TV and thought judo was for me. Quickly, when I started practicing, I actually felt that something was happening. I obviously had predispositions and it did not take me long to begin to imagine that I too could get on the top of the podium" said Mammadli.
Many years have passed and the boy has become a man crowned with his Olympic title, but a man who continues to dream of the development of judo in his country: "It is a great pleasure to see the World Championships arrive in my country. I would have liked to participate a few years ago (smile). I am now on the other side of the fence, but it is also very exiting. It's amazing because before we used to watch and participate in World Championships organised in other countries. This time, we are the ones who make that it happen. Judo is growing all over the country and we have more and more results. I love Azerbaijan and I am proud to welcome all the judo family in September."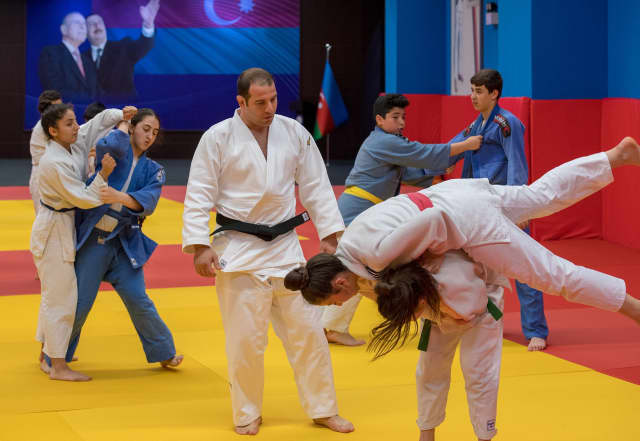 One must not question Elnur for a long time so that he remembers with emotion his best years at the top of world judo. European Champion in 2006, vice-world champion in 2007 in Rio, just before the year 2008 engraved in his memory: "I was very proud to represent my country at the Beijing Games. You know, there are two types of people who can raise the national flag, it is on the one hand the president of the Republic and on the other hand the top level athletes. I belonged to this second category, and on the day of my title, President Ilham Aliyev and his wife were present in the stadium. Everything came together on August 11, 2008, to be the biggest day of my life and it was."
Thanks to Elnur's Olympic title and a few years earlier to the one of Nazim Huseynov (Barcelona 1992), the Azerbaijani judo has proven that it regularly collects medals on the international scene. That's why Elnur likes to specify: "Azerbaijan is known for its sports performances. We love sport and we like to be good at it. But it's not just that. My country is a totally secure territory whose culture is infinitely rich. We have incredible landscapes balancing between sea and mountain and above all, we cherish hospitality and consider it as a fundamental value of our society. Azerbaijan is called 'the country of fire' and I can assure you that we know how to cultivate human warmth and friendship."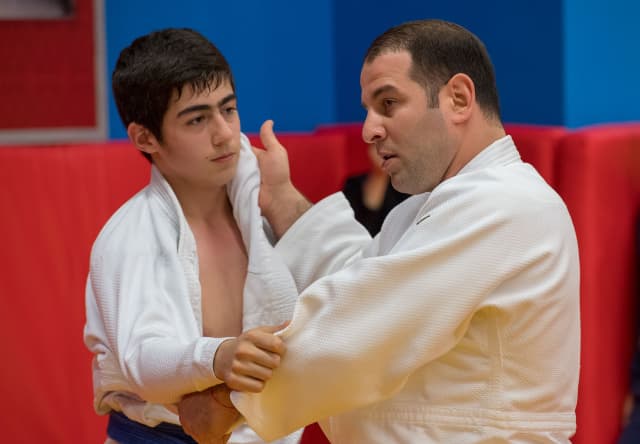 The young man may no longer have, in appearance at least, the fiery temperament that enabled him to win all his fights by ippon in Beijing. He is calm and he analyzes with maturity his new role as a model for society: "I have the obligation to be an example for young judoka and more generally for all the youth. They all look at me. They watch each of my actions and listen to each of my words. I have a real responsibility. I want to tell them that we must live a healthy life. That we have to play sports and that we have to stay away from all forms of drugs. Thus if you invest yourself, the results will come. You have to use all your time with the right energy and in the right direction. The sports career itself is short. Keep in mind that each competition may be the last. But life goes on and everything you learn on the tatami can be used in life.
"We all have a kind of monster in us, but through sport, we can tame it and allow it to positively express itself for our own benefit, for that of our country and for the whole world. "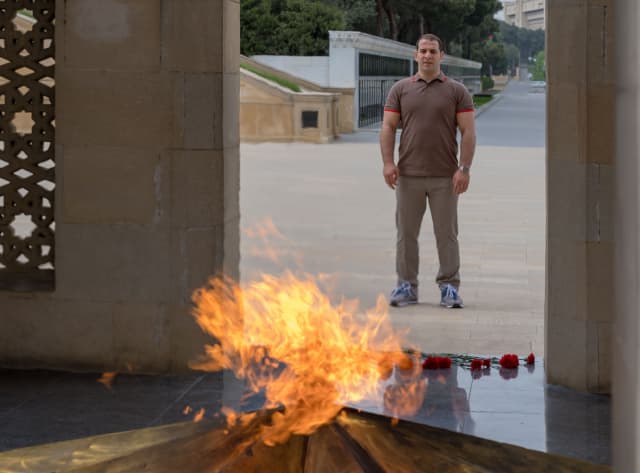 Elnur Mammadli admits that from a technical point of view the World Championships are perhaps more difficult to win than the Olympic Games: "But at the Olympic Games, you have to be ready in the head. The competition takes place only every four years, it adds a lot of pressure. If you lose, you have to start again and be strong for four more years. At the Games, many World Champions lose because they are not ready. In judo, we learn to win of course, but we also learn to lose and this is probably the most difficult thing to do. I think it's because I never really learned it that I stopped competing (laughs). I would cry if I would lose and I had no more tears."
The period before the Olympic rendezvous is a period of deprivation, recognized the champion. Afterwards comes the time of the celebration: "Before I thought of all the difficulties, to all the sufferings to arrive there. The next day, as in a dream, everything had vanished and all the sacrifices were forgotten. It's really worth it to prepare for the Olympics."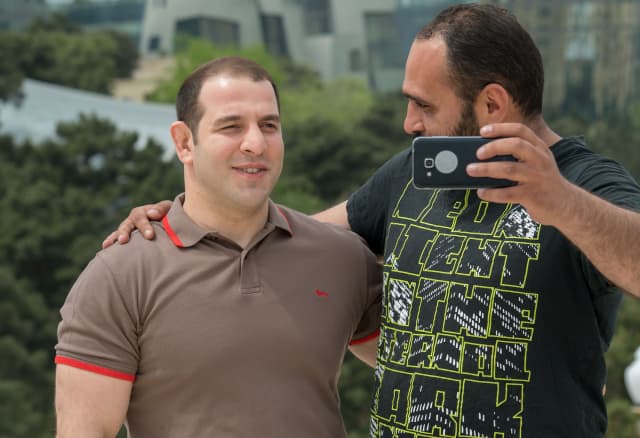 From this reality of high-level training, forgotten the day after, to the dream of continuing to transmit envy and passion, Elnur Mammadli is a happy man. Active in the national federation, involved in the organisation of the World Championships, the 2008 Olympic Champion, remains more than ever attached to his sport and inclined to transmit his dreams to the youngest.