Every year on 28th October the world's judo community comes together to celebrate World Judo Day and the theme this year is SOLIDARITY.
Usually the ideas and philosophies publicised are those of adults, coaches, leaders, academics, but for this year we want to show solidarity by including our children.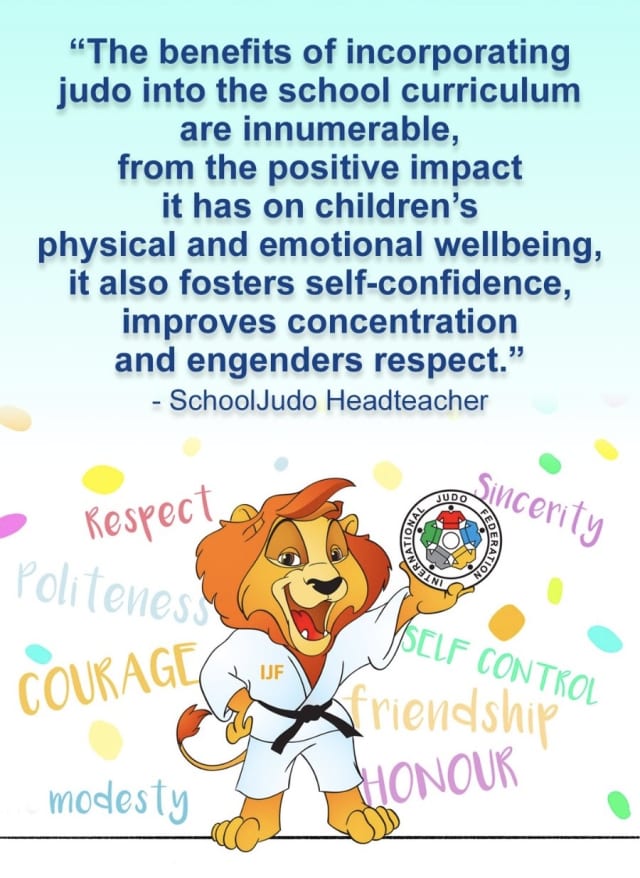 During the Erasmus Days celebration just two weeks ago, children from all over Europe gave us their view of why judo is so perfect for children. Their ideas were layered and varied and gave a clear picture of the educational, physical and social benefits of doing judo and so we have collated some of those ideas to present to the whole judo community today.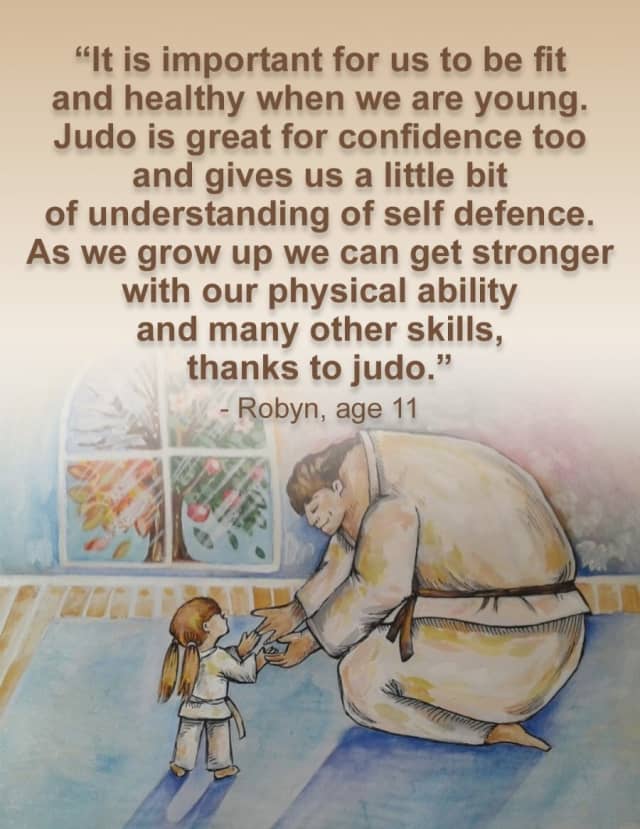 Values-based teaching gives children a rounded view of their sport, understanding that it means much more than just learning techniques.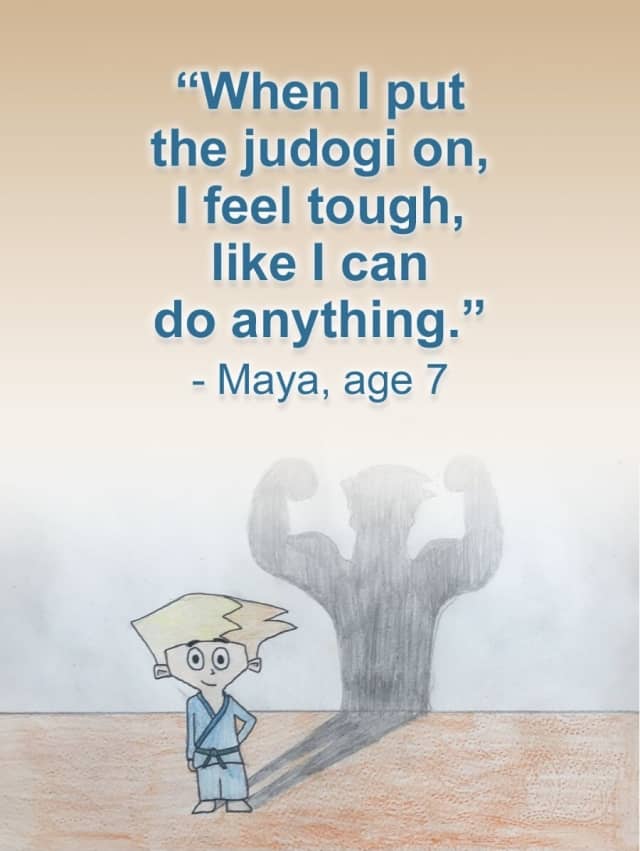 This powerful image and the powerful words of Maya show the depth of understanding children have, even at a very young age. Confidence and inner strength can be difficult to develop, especially in today's complex world and judo is finding a way to do it.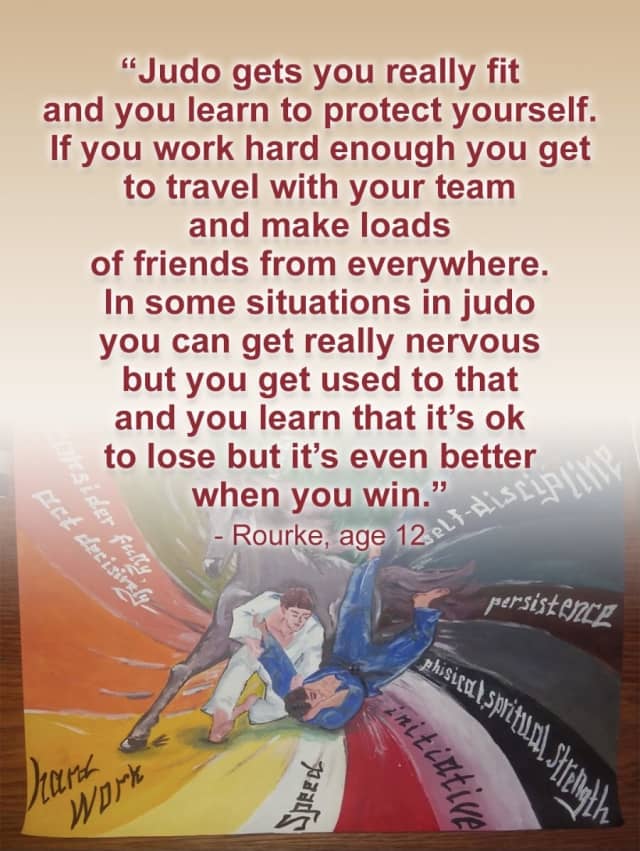 From learning self-control in challenging situations to gaining friends throughout a judo career, children understand that judo is a vehicle that will drive them through their lives on a positive path.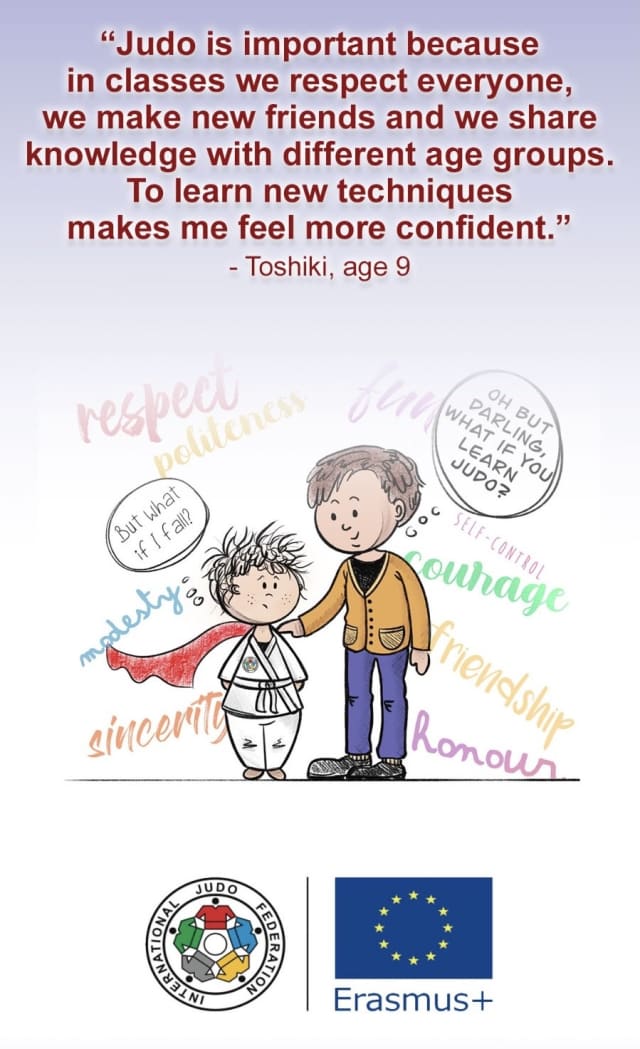 Mutual respect and friendship are at the core of the Erasmus SchoolJudo.EU project. During the pandemic these values have been as important as ever. So many judo clubs, schools and individual coaches have exemplified the idea of solidarity by adapting their delivery to facilitate children's inclusion in judo activity, even with dojos being closed. This solidarity is recognised especially today, on World Judo Day.