Being the one and only Georgian woman pushing at the WJT podium since her debut in Tiblisi in 2018, is in itself the making of history. To be the first is always special but it requires resolve to be the intrepid one, always at the front, testing the ground for whomever may come next.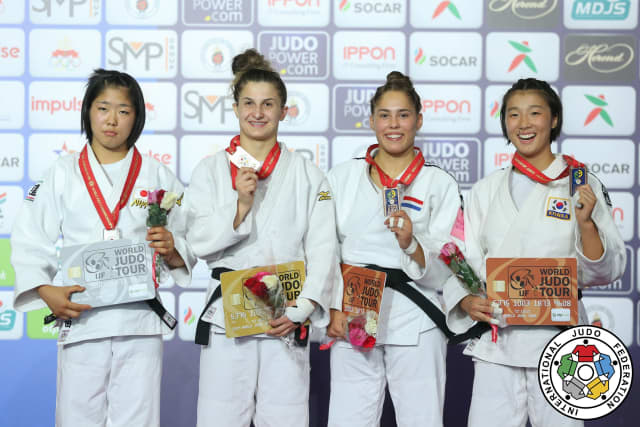 Eteri Liparteliani carries a name already decorated with superstar status but Varlam is not responsible for this edition. Eteri is 23, was junior world champion in 2019 but she also holds 5 grand slam medals and a total of 6 European medals, spanning all age categories from cadet to senior. Her back catalogue is already impressive but a senior world medal has not yet been earned and the Olympic medal is also frustratingly close but not hung on her wall. A 5th place in Tokyo was devastating and a 7th place at the Tashkent Worlds felt similar but that is because, as Eteri says herself, "I prepared so hard and in Tashkent I wanted to make the Georgian supporters happy, giving them one more result."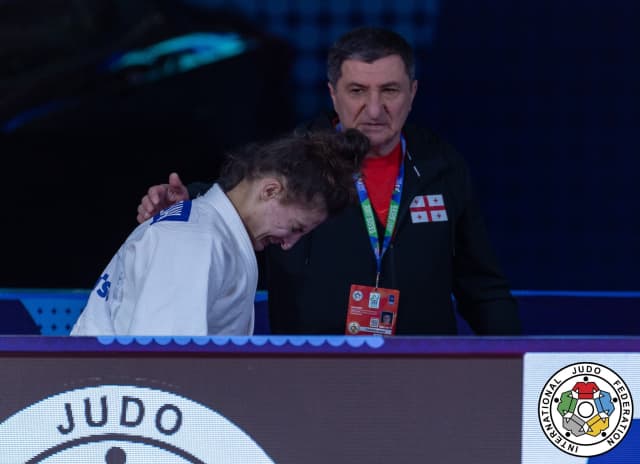 What she alludes to is the success of the men and wanting, desperately, to contribute to the image and the success. Of course she wants this for herself but there is a layer that acts as a foundation, underpinning her personal goals, the tradition of spectacular excellence synonymous with Georgian judo, Georgian men's judo, that is.
"I feel a responsibility as the first Georgian woman judoka and because of my presence there are many girls starting their training in judo. I know I inspire them and that's why I also know I need to have results.
In the moment, I feel the loss just for myself but when I recover a little bit and take the time, it doesn't always feel better because I realise, again, that I also lost something for Georgia."
If she has been alone as a woman in the team, she has never been truly alone, "We are all together and we are one team, all supporting each other, the men and me and now two more girls who have joined the team for some World Judo Tour events. The guys are always trying to share their experience with the girls. I am so proud that the boys' team is so strong and I hope that in the future the girls' team will be just as strong. Maybe the senior Georgian mixed team can be number one in the world in the future. Last year at the senior and -23 European Championships, we had gold in the mixed teams, so it is happening."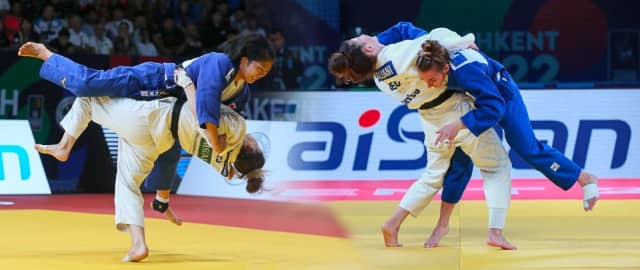 So it seems that Eteri will not be alone for too much longer because the rewards for her trailblazing are already in play. Now she has company on the tatami and in the changing rooms and this is proof that what she set in motion is working. The inspiration has been filtered and channelled and now 3 Georgian women are targeting the world's rostra. Eteri is ranked number 3 in the world, despite this world championship result; this is no accident, nor is it luck.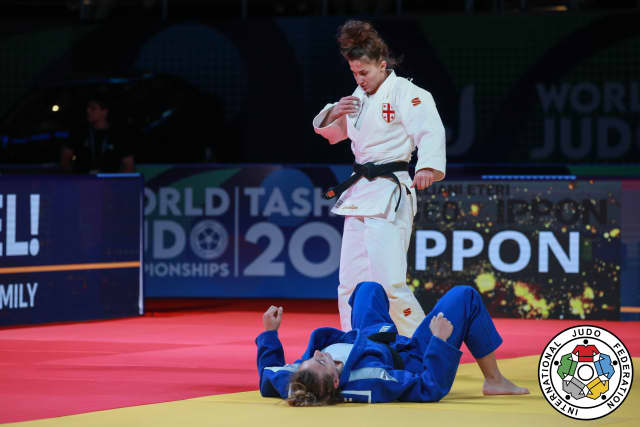 "Now we have 3 women training full time together within the national team. There are a few girls in the juniors too but for training it is mainly the 3 of us. In the past I had to train with the men," which we can see in her style of shiai. "We will do everything to help the guys towards the mixed team competition. I'm proud that there are now enough of us to complete the team."
Georgia has been among many countries only in the development stages of bringing women to the top level but across all areas of world judo, from kata participation to elite sport and coaching, there is a revolution, a wonderful revolution that does one simple thing: opens the doors to make progress and achievement possible for all. Eteri Liparteliani is a significant, important part of that. With the perseverence to stay and to stay visible, she has made everything possible for the women of Georgia. At only 23 this weighs heavily on her but it is also an honour to forever be the first.