There is a convergence of judoka at every big tournament. With over 200 countries participating in judo activity around the world, this is one of the most widely practised sports, of any kind. At each of the World Judo Tour events, the world championships and Olympic Games, the airlines are awash with judoka, from athletes to organisers to referees. They come, they facilitate and deliver great judo and then they are redistributed across the globe, back to their homes.
There are just 16 referees selected from many to officiate at the Olympic Games. To be in a suit and tie, standing on the Olympic tatami, takes an incredible level of staying power, logistical prowess and sport-specific experience. Between them the 16 come from every continent and just like the athletes, there can never be more than one from any given country. There are ranking lists, domestic and international rivalries and there are selections.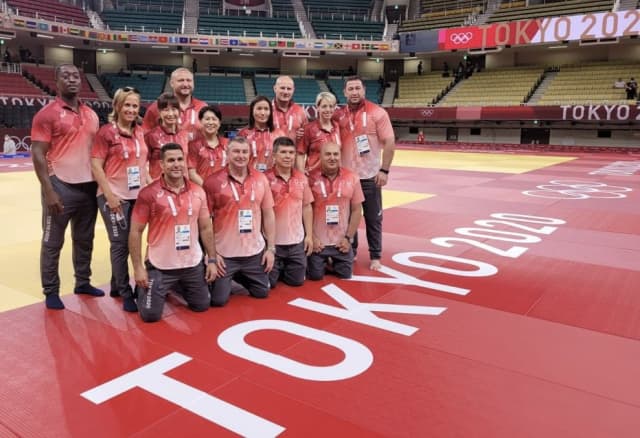 Russia's Evgeny Rakhlin started judo from a year old, "My father was a coach and I was travelling with him, always. Even when not training I was playing with the teams. I didn't train properly until I was ten years old and I was never forced to, it was my choice to begin. I played football and did athletics and swimming.
Our club is Turbostroitel Judo Club in St Petersburg. In 1972 it was still Leningrad but was back to being St Petersburg in 1991. It's one of the earliest established judo clubs in the Soviet Union, although it was a sambo club from 1969 and then in 1972 it changed to judo."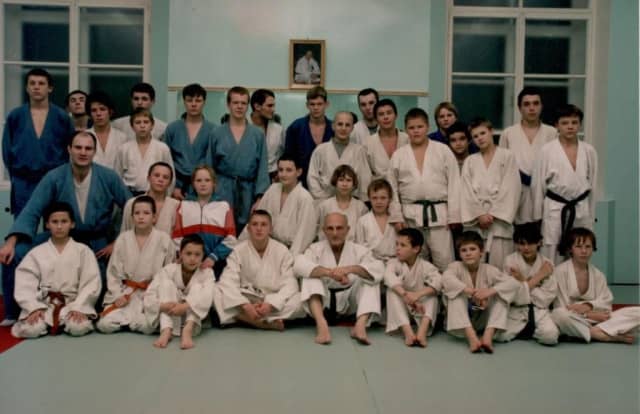 "For the first few years I was training it was quite difficult. I felt pressured because my father was the coach and he was very strict. At home he was my father but when we were away it was different. At about 16 years old I really started to learn what judo was and I began to achieve some results in Russia and then internationally, but during my time at university I injured my cruciate ligaments in one knee and then the other and I really struggled. I tried for 5 years to continue but my knees disagreed!
Now, these days I organise a ne-waza competition in Russia from the cadet age band upwards. It's very popular with the veterans, even though we often mix the age categories. It's a lot of fun.
With regard to my refereeing career, I refereed some competitions in our city, for my club. I used to make up the numbers from the age of 13, as a corner judge. Refereeing then was quite uncomfortable because the judoka were often older than me and I felt a big responsibility.
It was only after my injuries at 21 or 22 that I started to take it more seriously. I was refereeing and beginning to organise competitions. There was a kind of changing of the guard but the previous generation didn't want to teach us so we had to learn all the rules and teach ourselves.
There was no real system or academy for refereeing. Coaches or players could be drafted to referee. I wasn't a coach, whereas my brother was. So our club and family had one of each, a referee and a coach. My brother is now President of the St Petersburg Judo Federation. We are all keeping our contact with judo, one way or another.
I refereed at the Russian National Championships in 2004 and this was a serious level. I was able to gain experience in the Russian international events as well, such as European Cadet and Junior Cups and then I supported the IJF referees at the Moscow Grand Slam, working on the camera, for example. I was watching the referees at all times. I studied them and watched for new details to improve my own capabilities and knowledge.
I passed my Continental licence B in 2007. Then I travelled to World Cups, as they were called then, as a referee. From this time I could really see the difference between local, national and international refereeing and I took on extra study to make my own performance as high a level as possible.
I quickly realised language was a big factor to link us to the international level too. I was a bit lucky with this because my grandmother was an English teacher and she pushed me hard to learn English from the age of 7. Back then I wasn't very happy about it but from 2007 I really understood how valuable this was.
In 2013 I achieved the international A licence but there was already a Russian referee working at the top level. From 2015 I started working specifically towards the Olympic Games, knowing it could happen in Tokyo, but not Rio.
Maybe one year before the Olympic Games I was sure I would be selected but until then there were the two of us in the running. When the pandemic hit it changed a lot of things and I became less sure of my position. In February of this year I finally received the letter from the IJF to select me for the Olympic Games. To read that letter for the nomination was something very special. I was smiling like an idiot, continuously. Then a new level of work began."
"For me the Olympic Games is not a new level. I have been with these people for 5 years and we know each other and our abilities very well. We are well prepared and we are very tight with the supervisors and commission; we feel very well supported and that's so important at this level. The event is new, of course, as it's once every 4 years, normally, but we are prepared for it; our job remains the same!"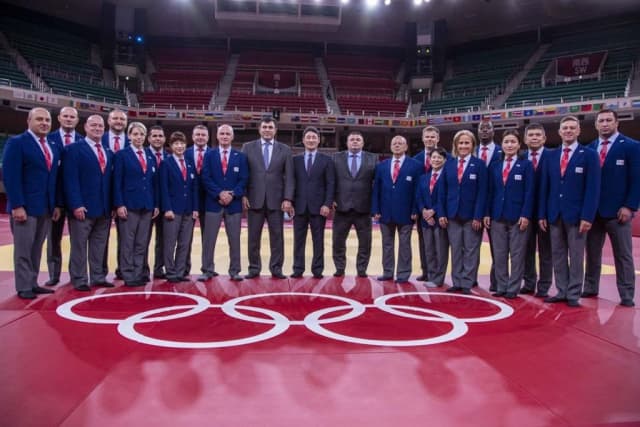 "Tokyo's Budokan is a very different place. I have my own linked history here. Aron Bogolubov won a bronze medal here in 1964 at the first Olympic judo event and when I was growing up he was a friend of my father and also refereed me sometimes. Now I am here as the first referee from St Petersburg and that is special and feels sort of circular.
I feel sad about the lack of spectators. In 1940 there was the war forcing a cancellation. In 1964 there was a 3 month delay. In 2020 Tokyo again had major issues to contend with, with the pandemic.
The athletes want to receive support and although it's great that they had the chance to compete here, finally, despite the many fragile days, without spectators it is not the same. Digital solutions are helping.
I always aim to enjoy refereeing and of course this my first Games experience. Im doing everything possible to give the most perfect performance I can. I'm here to help participants and to facilitate our spectators at home having the best experience too."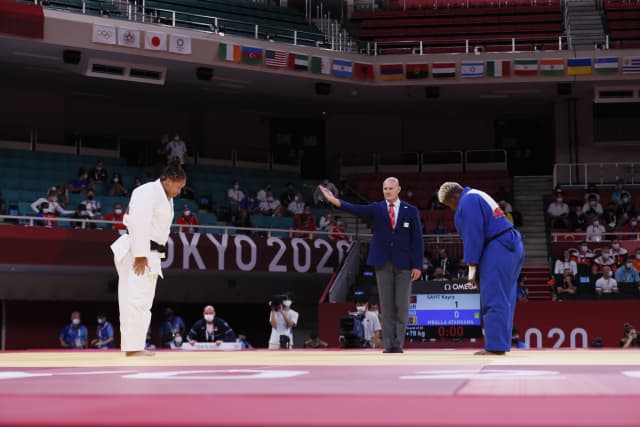 "I feel a lot of responsibility for my club and my country and for all Russian referees. To perform my duties under the Russian flag weighs on my shoulders and I want to be at my best in this situation."
In two days time Evgeny's Games experience will be over. He will say goodbye to his team, his friends and head back to St Petersburg, ready to start again. For the referees, just as with the athletes, qualification for Paris 2024 starts soon, very soon and he wants to be fully prepared.