In all weight categories we see exciting line-ups from the very first rounds. Tel Aviv has it all: new versus the experienced, Olympic champions, domestic rivalries, comebacks and underdogs. It all begins today at the Shlomo Arena and will be worth tuning into for all judo fans and even sport lovers from beyond the tatami.
What can we look forward to?
One - In 2016 a young Italian won the Olympic Games at -66kg. He had flair and fun in his judo and he quickly became a superstar. In Abu Dhabi in October 2017 Fabio Basile appeared at -73kg for the first time, 15 months after the Games. He has stayed in that heavier category ever since, earning a handful of medals but nothing on the scale of his Olympic victory. At this grand slam though, he makes a return to the -66kg category and of course he is now unseeded.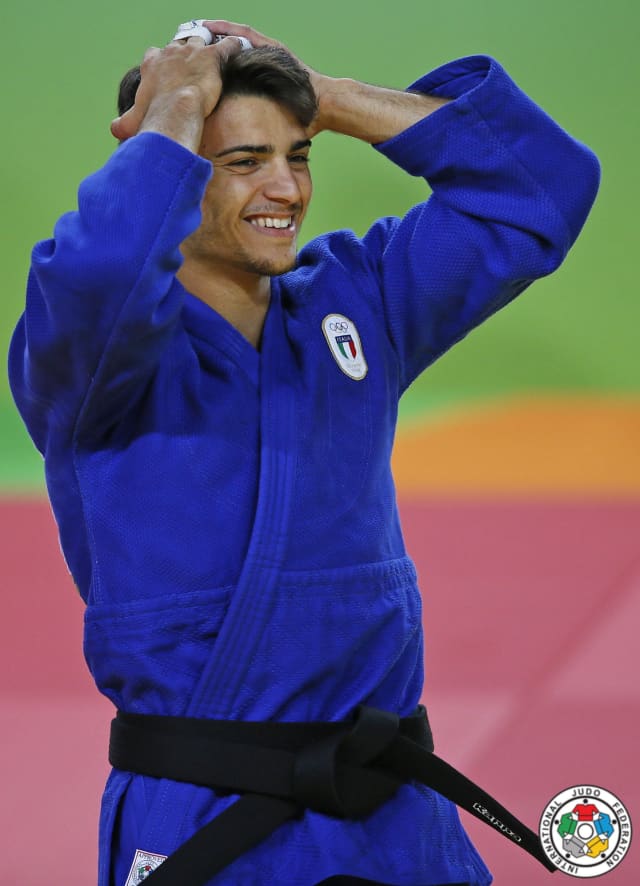 Two - The -57kg group has some outstanding judoka entered, including 5 world champions. It is fair to say there will be high drama. The essence of competition is the striving to win and the acceptance of defeat but in this category defeat will be felt by a world champion in their very first contest. We know this because the concentration of world medallists in pool B is jaw-droppingly high and includes a head-to-head between Yoshida (JPN) and double world champion at -48kg Daria Bilodid (UKR).
For those of you with a love for statistics, pool A has Deguchi's world gold, pool C has Klimkait's world gold and bronze and her Olympic bronze. Pool D includes double world champion Rafaela Silva (BRA), not forgetting her Olympic gold and two further world medals. However, pool B is something very different indeed. Five world medallists line up against just a handful of other judoka whom have never medalled at that level: Smythe-Davis (GBR), Kowalczyk (POL), Monteiro (POR), Yoshida and Bilodid. The rest must feel a tad hard done by because that pool is intense!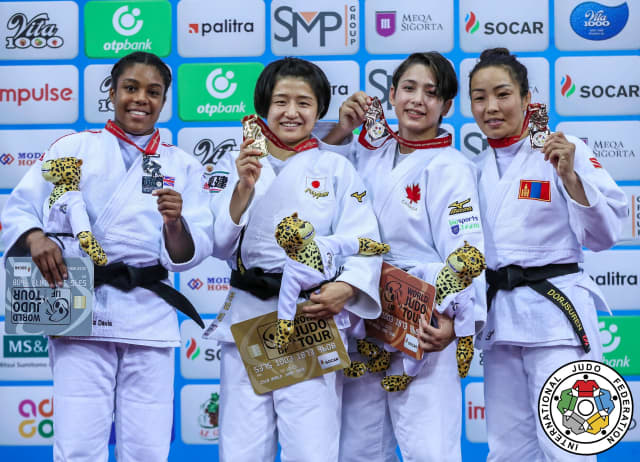 Three - Clarisse is back! She's back and not afraid to let the rest know that she's back for a reason and it isn't to play games. She wants a crack at the Paris 2024 Games and, if we know anything about Miss Agbegnenou, it's that once she's set a goal, distracting her from the task is generally an activity not worth attempting. Five world golds and an Olympic gold stand as testament to that. She's back but with baby in tow. What does that mean for her potential performance? There are pros and cons but her own belief in her ability should be heeded.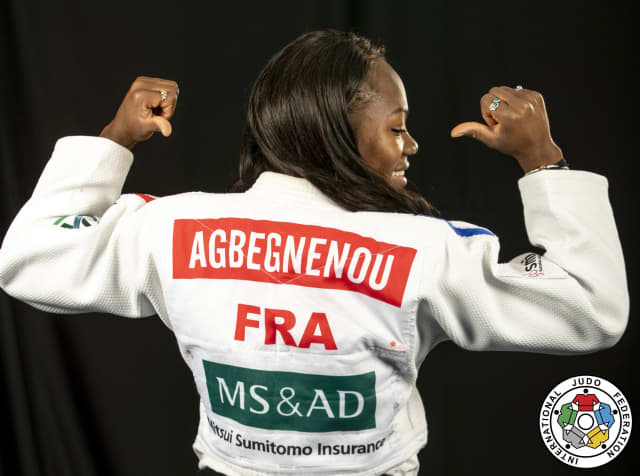 Four - At -100kg, number 3 seed Shady Elnahas has his teammate closing in for an imminent challenge. Kyle Reyes, ranked 7th in the world, just 3 places behind Elnahas, has a world silver medal tucked away, a better medal than any Elnahas has won to date. Their showdown could come in the quart-final in Tel Aviv, that is, if they each win in their opening matches, both in the second round.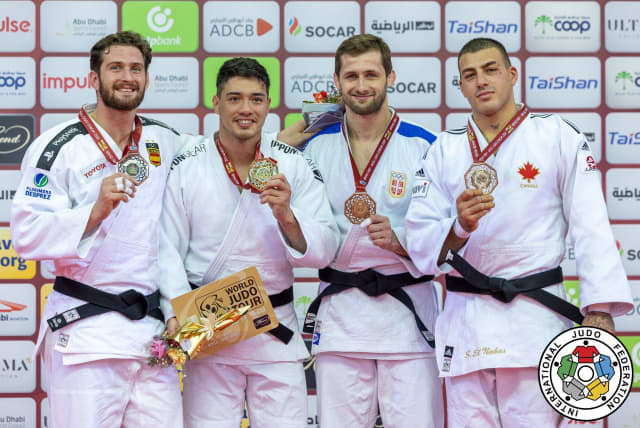 With Deguchi and Klimkait at -57kg and these two men at -100kg, Canada is encouraging the kind of domestic rivalries any country would be pleased to have to juggle. Who's your favourite Canadian in each group?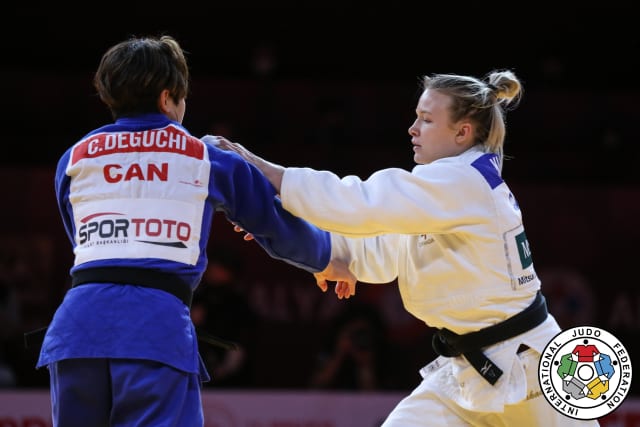 Five - Israel's top 4 seeds could be feeling the pressure of home-ground expectation. We know they rise to it but we have also seen the absolute despair that comes with losing at home, especially for our effervescent Israeli team.
Shmailov (#1 at -66kg), Primo (#3 at -52kg), Nelson Levy (#4 at -57kg), Sharir (#4 at -63kg) jubilant after earning gold in Paris, Lanir #3 at -78kg and Hershko (#1 at +78kg) are all waiting under the microscope. They are carrying hope and national pride with them and while wins are celebrated loudly, losses will incur a deafening silence.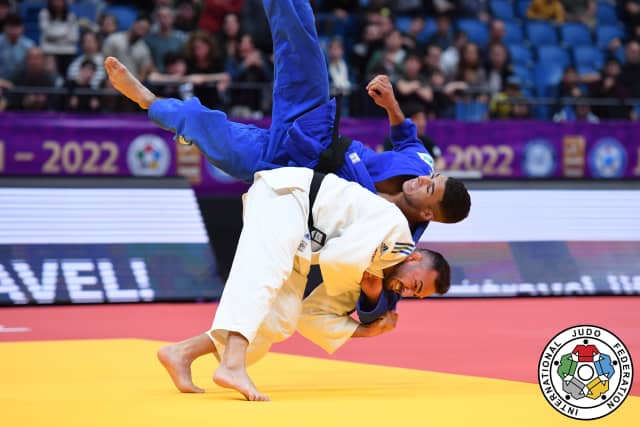 All the action can be followed via live.IJF.org from 10am on Thursday 16th February 2023.