The 2023 Antalya Grand Slam: 600 athletes, 83 countries!
1.
Milica Nikolic (SRB) won in Tbilisi just a week ago but to reach the top of the podium meant beating her teammate and domestic rival for the Paris '24 selection letter, Andréa Stojadinov. The former rose 7 places on the WRL and now enjoys the label of world number 3 while the latter also rose to just outside the top ten.
Could there be a second final in as many weekends? The answer is no because their new rankings place them on the same side of the draw. This means if they both have a good morning on day one in Antalya, they will meet in the semi-final.
On the bottom half of the draw is Blandine Pont (FRA) and it might just be that she decides on the remaining gap between the Serbians as she will look for her 2023 hat trick after wins in both Paris and Tel Aviv. Which Serbian judoka will meet Blandine in the final and will they close their gap at home or widen it? A lot is riding on their competitive result in Turkiye.
2.
The -81kg category is back to almost full strength! Last year we were treated to an incredible run of events with any one of half a dozen capable of topping the podium at each event and with the rest of the group a long way behind. Since the end of 2022 though we had lost sight of our biggest names, with Japan not travelling much, Casse only popping in to see us in Paris, Mollaei taking some time out to rest his body, Chouchi moving up to -90kg, Tato only present in Paris.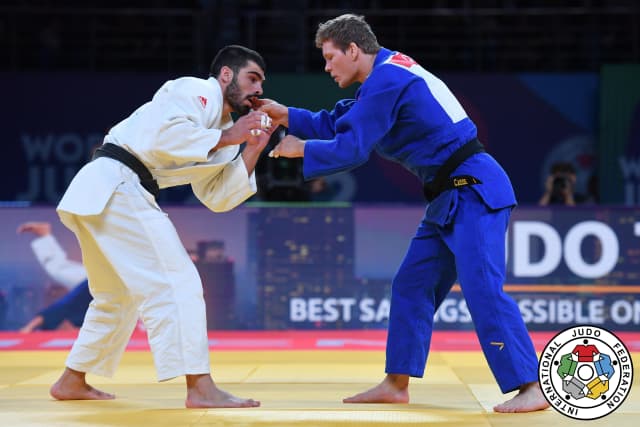 Aside from Nagase, they are all back and with some cobwebs to brush away, we could be in for quite a show. There's potential for a Casse / Muki (ISR) quarter-final and the possibility of a whirlwind of a match between Mollaei (AZE) and De Wit (NED) in the third quarter-final. Neither goes out without raising the heart rate of all those watching!
3.
With the Covid period we lost contact with many colleagues all over the world. We caught up via online discussion, social media and a gradual reintroduction, one region at a time, as the world re-opened. However, our friends in China remained absent for a very long time.
About a year ago we began to see the re-emergence of the Chinese women's team and a clue regarding their intentions could be found in Jerusalem at the end of the year, where 5 Chinese women qualified to compete. Among the 600 judoka registered for Antalya are 14 Chinese women, 2 per weight, with 3 of them now ranked inside the world top ten in their respective weight categories. Zhenzhao Ma (-78kg) arrives in Turkiye with a world silver medal and a recent grand slam gold. Xu and Su (+78kg) both medalled last week in Georgia. Cai (-57kg) has very few results but when we study her previous fights we see she is giving everyone a hard time, no matter the Olympic pedigree.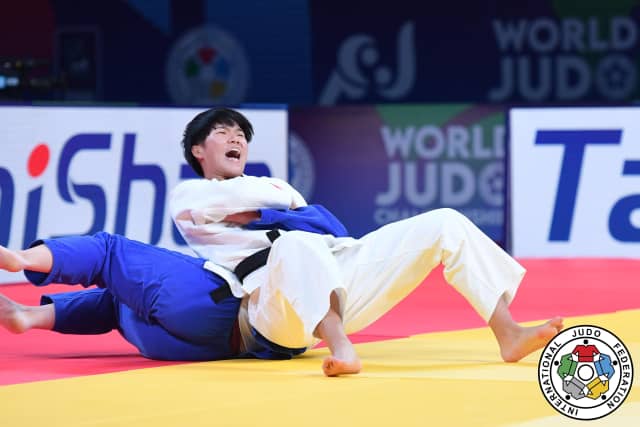 The Chinese team are preparing for Paris 2024 and make no mistake, their campaign is a serious one.
4.
Matic, Pinot, Polling, Gahie, Tsunoda Roustant, Polleres, Rodriguez, Niizoe, Petersen Pollard and of course last week's Tbilisi Grand Slam winner Teltsidou, make up a terrifying list of possibilities at -70kg. This is a list of powerful judoka and whomever faces them has a big job ahead. This is not to say the rest aren't also strong but to lay it out, that this is a high quality field of formidable fighters, of robustness and above all of staying power. They are resilient, seasoned and have proven that nothing scares them off. They will each fight with everything they have, bringing a psychological element to their game plans. With none of them backing down, there should be fireworks in this category. Following the -70kg group throughout day 2 is likely to pay dividends!

Who do you think will be the victor in the end? Perhaps a double world champion or a young recent winner in Paris or perhaps the momentum of the Greek athlete, after Georgia, will keep rolling towards the gold. Maybe Japan have sent their own cannon into the field, in the shape of their current Tokyo Grand Slam champion. Whatever the outcome, the winner can be satisfied that their success has pedigree, that's for sure.