World number seven GANBOLD Kherlen (MGL) claimed his second Grand Prix title in eight days as the -66kg star made a statement after being overlooked for his country's World Championships team.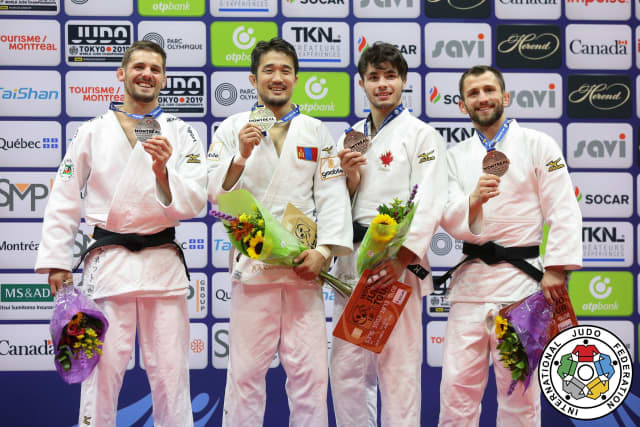 GANBOLD, 27, won gold at the first Montreal Grand Prix a week ago and was unstoppable on day one in Hungary as he won back-to-back IJF World Judo Tour gold for the first time in his career.
The former World Judo Masters gold medallist, who finished seventh at the World Championships in Baku last year, extended his winning run to nine contests on Friday with six of those wins coming by way of ippon.
Osaka Grand Slam bronze medallist YONDONPERENLEI Baskhuu gets the nod for Mongolia for the Worlds, who has medalled at his last five events, including three Grand Slam medals.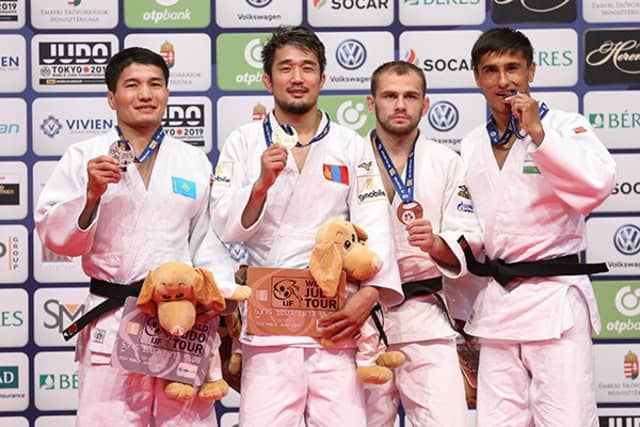 "I'm very disappointed to be left out of the team for the World Championships, it upset me a lot," said GANBOLD who was congratulted in the warm-up area by Dr. BATBAYAR Zeneemyadar, Extraordinary and Plenipotentiary Ambassador of Mongolia to Hungary.
"I try to use this as my motivation and I'm happy with how I have responded by winning two gold medals in a row.
"I put this down my training, my hard work away from competitions. I'm always proud to represent my country and to hear my anthem and it's a wonderful feeling to experience this twice in one week.
"My dream is to go to the Tokyo 2020 Olympics. This is still very possible and I will put the disappointment of missing out on the World Championships behind me and do everything in my power to be selected for the Games."