London 2012 Olympic bronze medallist Priscilla Gneto is no stranger to gold medals but last week the French fighter was part of a unique family treble.
Gneto, 25, won gold on her -57kg debut at the Malaga European Cup as the Rio 2016 Olympian has decided to make the step up to -57kg following two Olympic cycles at -52kg.
But Priscilla was not the first Gneto in action on the tatami that weekend. Younger sister Astride Gneto, 20, won the Abu Dhabi Grand Slam at -52kg to celebrate her first IJF senior gold medal while being one of the youngest judoka in the competition.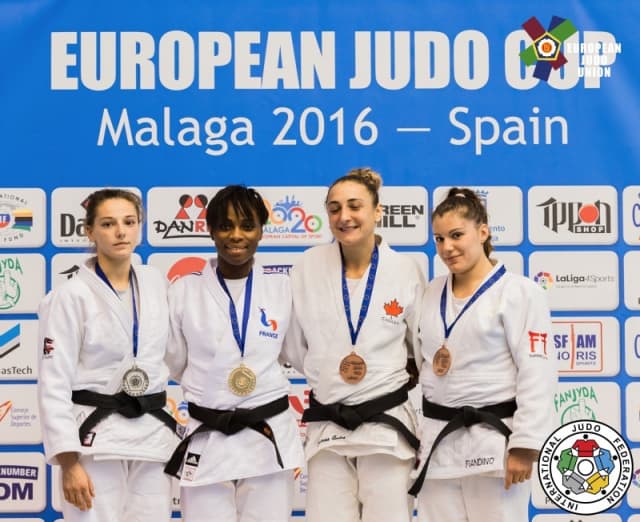 Priscilla and Astride's number one supporter is their younger brother Samuel Gneto, a football and judo fanatic, who starred on the following day at a football school in France as he scored three goals.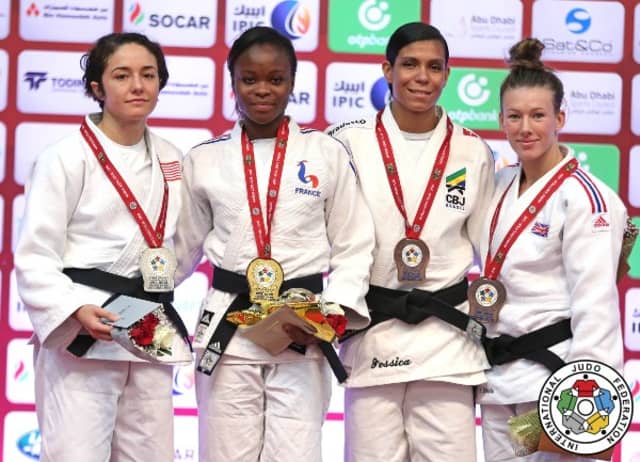 Priscilla said: "The weekend saw gold for my little sister and me. Astride won the Grand Slam of Abu Dhabi and me the European Cup of Malaga in my new weight class while our brother did very well in football. It was a great weekend for us and the people who accompany us on a daily basis."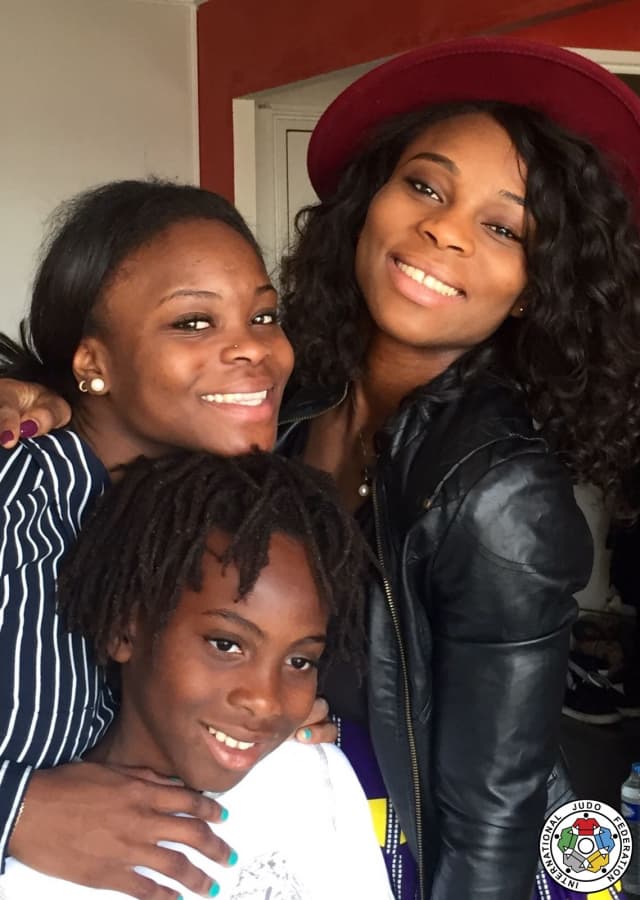 The Gneto siblings - Astride, Priscilla and Samuel
Priscilla and Astride will both be in action this weekend from 12 – 13 November at the French National Championships in Montbéliard, one of the world's strongest domestic events, which will feature all members of the French team except Rio 2016 Olympic medallists. Watch live at http://www.judotv.fr/