Having won two grand slams back to back, Blandine Pont has made big waves both in French judo and the international scene. These wins were a significant accomplishment for Pont, not only because of the prestige of the competitions but also because of the opportunity to perform in front of her home crowd.
Judo has been a part of Pont's life since she was a young girl. She, like many other elite judoka, has dedicated her life to judo, putting in countless hours of hard work to reach the top of her sport but what sets Pont apart from her peers is the versatility of her passions.
In addition to being a world-class athlete, she is also a diligent student of dentistry. She takes great pride in her academic pursuits and has been able to balance her studies with her training schedule. 
That's not all, though. Pont is also an artist, a skilled rug maker and a talented photographer. She has a passion for creating with her hands and considers it an important part of her overall development.
Whether she's on the mat, in the dental clinic or in her art studio, her hands are always hard at work, creating, shaping and molding the world around her to produce something beautiful and meaningful.
"In everything I do, I love manual work. In judo it's very manual, our hands are working all the time; in dentistry too, we work with our hands and in art it's the same, I work with my hands."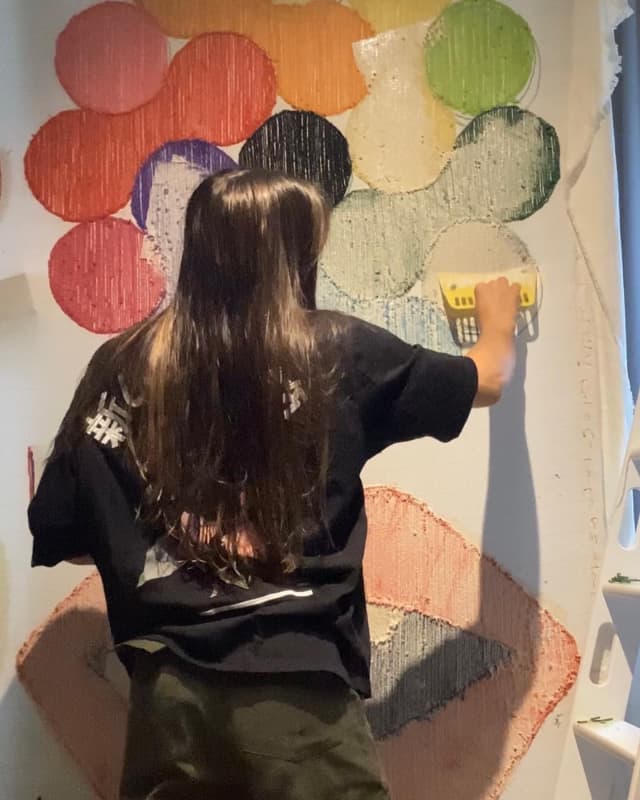 While judo and dentistry may seem like vastly different pursuits, they share a common thread in Blandine's mind, "What I love about dentistry, the satisfaction of helping someone, is like winning a competition. For me it's very good, I feel good when I help someone." 
For Blandine, balance is not just about managing her time effectively but also about finding ways to integrate her various passions and interests into a cohesive whole. She sees her judo, dentistry and artistic pursuits as complementary aspects of her life, each contributing to her personal and professional growth. 
"I'm a very curious person. I love to learn every day. I find the balance with my time. At the beginning, I couldn't have other things alongside judo and study and now I've decided to take more time for judo to have a real chance to go to the Olympic Games.
So one year of medicine I'm doing in two years and I try to keep time for myself, to go to exhibitions, to make my rugs, to do photography and to go out with my friends and this is my balance and I feel good like this."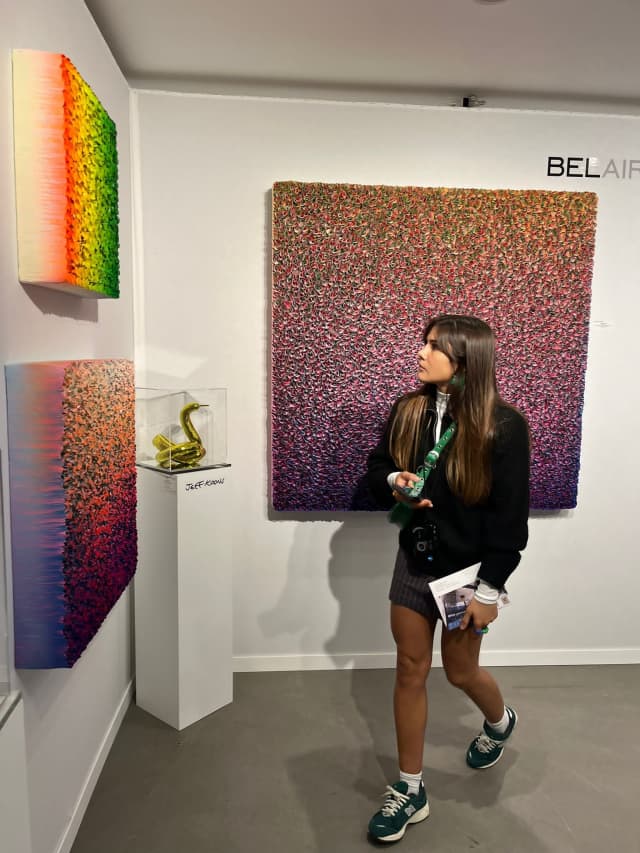 Pont has found success and fulfillment in many different areas of her life. Her passion for detail and precision is evident in everything she does and her recent successes have proven that this balance just might be the secret to her success. 
Furthermore, her back-to-back grand slam gold medals, in Paris and Tel Aviv, have cemented her status as a top contender in the -48kg weight category for the upcoming Olympic Games in Paris next year. However, the road to the Olympics will not be an easy one, as she will face incredibly tough competition from talented French teammate Shirine Boukli.
Both are selected to compete in the approaching world championships and it will be crucial for Pont and Boukli in their bid for the coveted spot. Both are in top form and will go for the gold medal. Who will come out on top? It remains to be seen but the competition promises to be another exciting and high-stakes event.