Just 18 years old and fighting for a bronze medal, up against Shamilov (RUS) with his 8 grand slam medals and also a world medal, was a boy who is only just out of the cadet age band.
It was a mammoth effort to take on someone of such experience but this was one of those occasions when the energy of youth was too much to guard against, even with the history of Shamilov to back up his strength.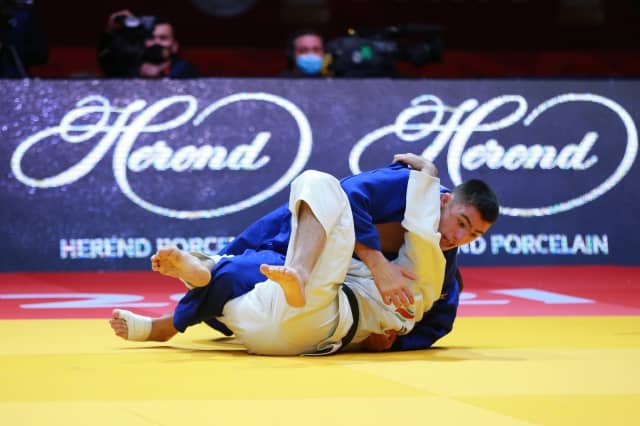 The final ippon from the Ukrainian came from a huge uchi-mata. An emphatic landing meant no other score could be considered and the youngster stood up not quite knowing how to stay still. He controlled this situation well, even with no coach in the chair. He came to the mat alone and did something amazing, to win a grand slam medal while still a teenager.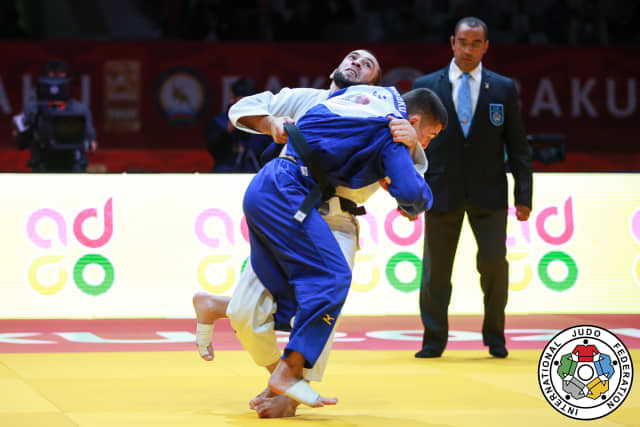 Although not unique, this is not normal and must be noted. When revising the special moments from Baku, this is certainly among them and it points to a potential future that we all understand. We saw Teddy won the senior worlds at 18 and of course Iliadis won the Games at that age.
One of the toughest parts of being an elite judoka is learning the self-control necessary to hold one's nerve, to celebrate silently and to cry in a way that no-one can comment on it. Ukraine's Honcharko is learning how to do this on a massive stage and it is impressive while also being endearing.
"I was very happy as the contest finished, because it was my first senior medal on the World Judo Tour. I tried to get a medal at the senior Worlds in Budapest but I lost first fight and also in Antalya but thanks to the work of the coaches I could get the medal here."
I love judo and I train a lot and work hard. My goal is Paris so I think this timing is normal.
Every person has his own goal and everybody chooses their path and whether it's sport or school or other careers, I chose sport. I have my goals, to be a champion in Paris in 2024. I wish for others to find their path and do what they love.
I have two coaches who always support me in judo. They're very close to me and they motivate me. They teach me so much and give me the power to work here at this level."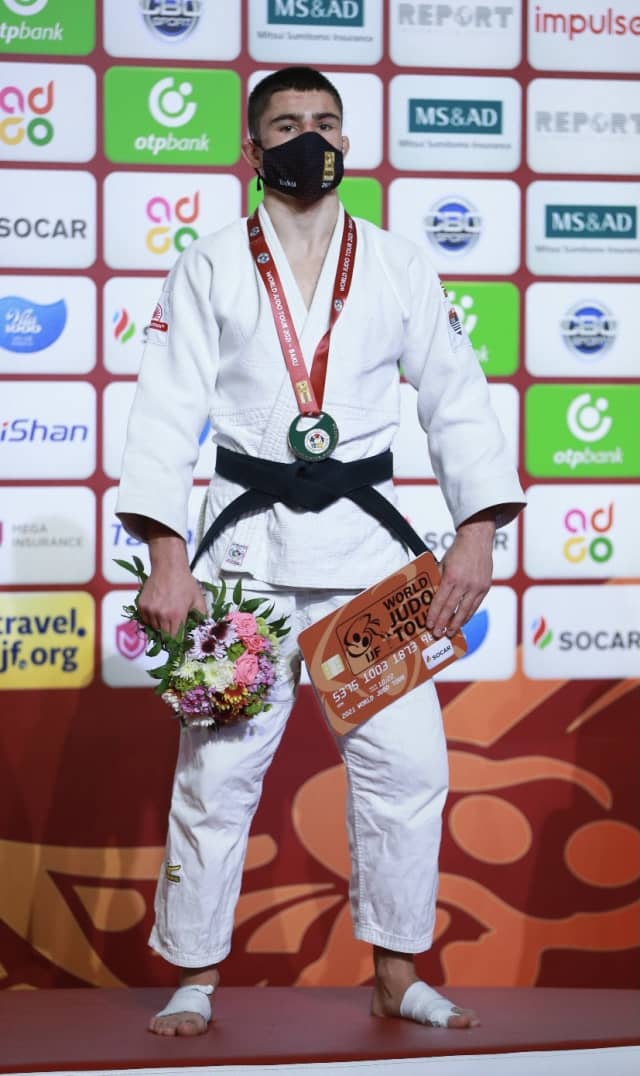 One more simple ingredient, "I think every person who wants to be successful or wants to win has to believe in themselves. I believe in myself."
It is clear that despite his young age he is being developed by his national team and now he has a result to back up this process. It comes at the end of a very good year, with both a junior continental and junior world medal in the kit bag.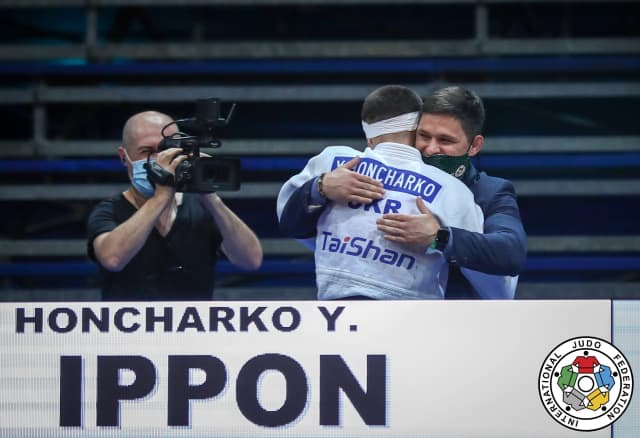 It seems we have a new name to watch. His trajectory is stable and he knows what he wants. He will feature in 2022, no doubt.