It is easy to recognise Dr Antonio Castro. He is that man who goes from one place to another, always between mats, when an incident occurs. A split lip, a bruise, a concussion or the disinfection of the tatami, there is Antonio watching, supervising so that the affected person is treated quickly and professionally. He spends the day running, between plasters and bandages, but he neither seems tired nor bored. It's his job and he likes it.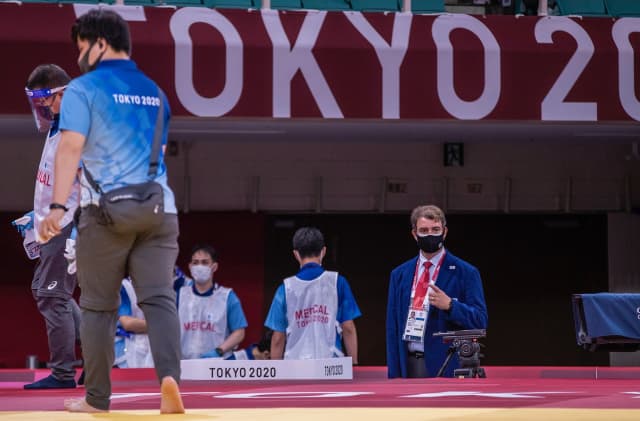 If there is something good, perhaps the only thing, about this disgusting virus, it is that it has forced humanity to stand in front of a mirror. It has forced us to do an exercise of deep introspection, to analyse our fragility and it has made us open our eyes. Only then have we been able to react. 
Antonio Castro has been an ambassador of the International Judo Federation since 2016. He is a surgeon, a sports lover and above all he is the head of the IJF Medical Commission, since 2020. You don't have to be a genius to imagine the context but just in case it's needed we can explain it again: a global, lethal pandemic, faced in different ways by all the countries of the planet. It's a world paralysed and in fear and the Olympic Games had a black future, like any other competition and any other sport. 
Judo was the first to react by organising international tournaments, but things had changed because of the damn virus. It had to be done with guarantees and as Antonio says, "zero risk does not exist but today we are not far from that 0%."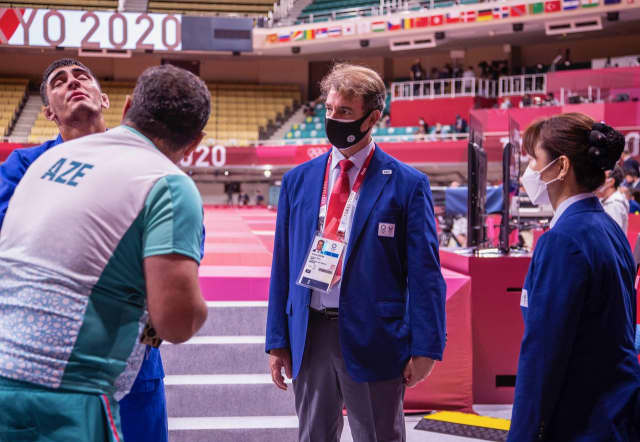 With millions of people contaminated and not much information about Covid, imagine the pressure on Dr Castro's team when it comes to establishing a health strategy to protect athletes and everyone present at a competition. That is to say, enormous stress, a lot of expectation and Antonio remaining calm and serene in the face of danger, as if he were Clint Eastwood with a medicine cabinet. 
The Medical Commission got down to work and developed a plan that, in any other circumstance, would have been classified as exaggerated, with numerous controls, tests, restrictive measures and exhaustive monitoring of all participants. There were many hours of work and diplomacy because not everyone has patience. 
"We did the right thing," he explains. "First we analysed the situation, the pros and cons and we began to draw up plans with different degrees of risk and severity, depending on each situation and taking into account contingencies." 
Basically the first rule was to ensure everyone's safety. A World Judo Tour tournament means more than a thousand people, not counting the spectators. 
"In October 2020 we started with Grand Slam Hungary and we registered less than 20 positives. We reacted quickly and well, isolating the contaminated and protecting the rest." 
It was also about taking notes and learning. 
"From January to March, we reduced the figures because we strengthened all the processes."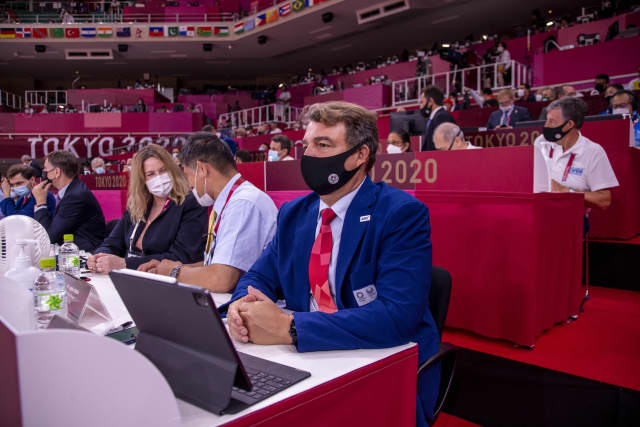 The last tournaments were a formality and at the World Championships in Budapest, six weeks before the Games, there was only one case and it was treated properly. 
"It has not been a work in vain because, in addition to ensuring the future of judo, it has been an example for other federations and even for the International Olympic Committee, which has been inspired by our model for the Olympic Games." 
However, that does not explain everything. "You have to understand," Antonio continues, "that you work better when the environment is good. I have felt integrated into the judo family from the first moment, because I realised that everyone was rowing in the same direction. This makes it easier to work. When the environment is pleasant and of mutual respect, we make more efforts and work longer hours without realising it. " 
After many years caring for Cuban athletes, Antonio immediately understood the change in status that working for the IJF entailed. He still follows the Cuban delegation closely, talks to them and informs himself but maintains an exquisite neutrality and treats everyone in the same way, without favouritism.  
"We have to go further and we are working on that." For the Medical Commission it is essential to understand the new challenges that are to come and then prepare all kinds of strategies. 
"There are many who think that this is over, that we have defeated the Covid, but they are very wrong. We cannot lower our guard and we will not."  
First of all, Antonio and his team present an immaculate Olympic record; no positive for Covid in Tokyo, no positive on doping issues. 
"Athletes had been waiting for the Games for five years. They knew what was at stake if they made mistakes. The International Judo Federarion has done enormous pedagogical work on the risks of Covid. As for doping, in general, everyone knows that we are relentless with cheats, so there are very few cases, almost none for a long time and all are properly treated."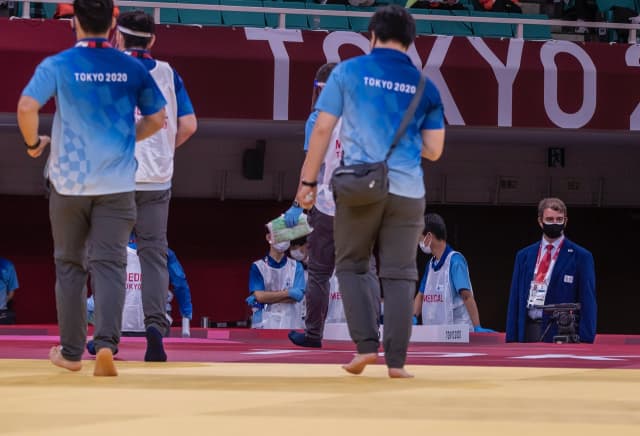 Antonio feels comfortable and has no problem declaring it. "Look, I'm a perfectionist. When you arrive at a new place and see that the President is also a perfectionist and that the culture of detail is practised here, then you get even more involved. We work as a family and this is a very important concept because the values we boast about apply. " 
In other words, the word is the preamble to the concrete and the real. "That's why I like what I do and I feel useful." 
In the end, it is what matters, which is why he has fitted in perfectly. Doing what you like is luck and a privilege. We know that the health front is well covered and Antonio is aware that he is not alone. It is what is called a win-win situation.