The IJF Academy continues to grow and to propose training courses in more and more countries. After the Academy experts had been present in Tokyo during the World Championships to present and promote the concept, they flew to South America to deliver an other important session.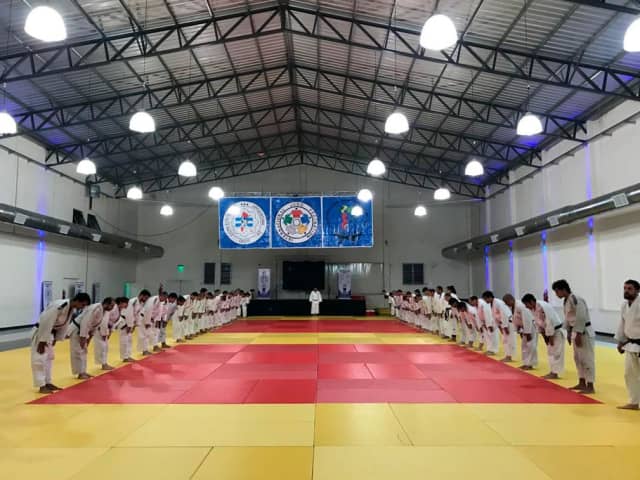 Once again, it was a great success for the IJF Academy in the beautiful city of Corboba Argentina, were more than 40 coaches of Argentina, Uruguay and Paraguay could follow the instructions of the academy experts.
From September 9 to 11, the great masters of the IJF Academy, Envic GALEA, Director, Dr. Tibor KOZSLA Director of Education, Florin Daniel, Sports Director, Mark HUIZINGA Olympic champion in Sydney 2000 and Slavisa BRADIC, kata expert, could deliver all their knowledge to the participants.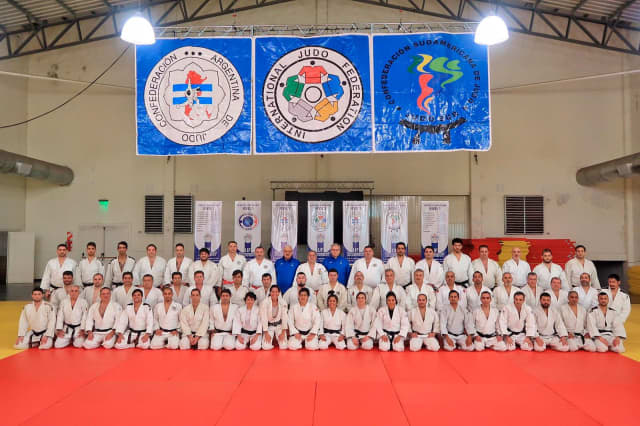 Were also present during the week, the President of the Argentina Judo Confederation, Oscar O. Cassinerio and the Osaka 2003 world medallist, Daniela Krukower.
After the theoretical part of the course, all students actively participated in the practical sessions, where the fundaments of judo were thought, including Te-Waza, Koshi-Waza, Ashi-Waza and Ne Waza techniques as well as kata.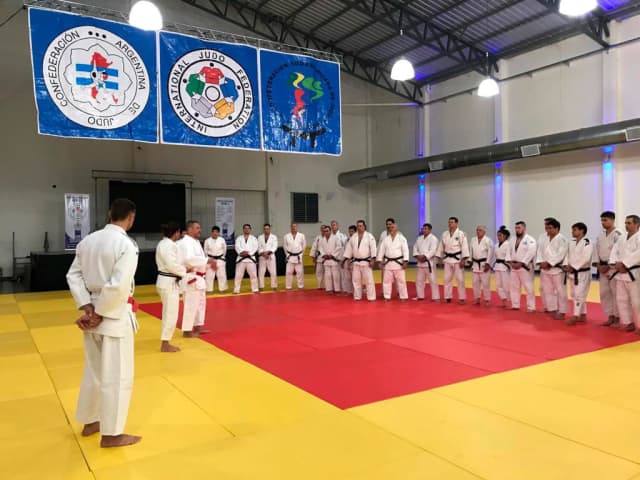 There is no doubt that having the opportunity to have this type of training is beneficial to all Pan-American countries.