The International Judo Federation (IJF) and SOCAR welcomed distinguished members of the judo family on Friday evening to a special reception on Friday.
With a stunning backdrop of the Eiffel Tower visible from the building, the International Judo Federation President, Mr. Marius VIZER, welcomed illustrious figures from the worlds of judo, media, sponsors and partners as well as international guests.

Azerbaijan, which hosts an annual IJF Grand Slam and will stage the World Judo Championships in 2018, is well-known for its tremendous hospitality and that was fully on show even in Paris on the eve of the competition as the red carpet welcomed a who's who from the surging Olympic and Paralympic sport.

Mr. VIZER said: "Dear guests, ladies and gentlemen, dear judo friends, it is a great pleasure to host all of our guests here in Paris tonight thanks to our partners SOCAR and our great supporters, the Azerbaijan Judo Federation.

"I would like to thank the Azerbaijan Judo Federation, as well as the IJF team, for this evening and it is a great honour to have with us representatives from the 2024 Olympic host city bidding teams of Los Angeles, Budapest and Paris.

"We are honoured to have the President of SportAccord with us tonight, media delegates and a lot of international colleagues. I would like to thank Mr. Jean-Luc ROUGE for the organisation of the Paris Grand Slam which is one of our most successful events.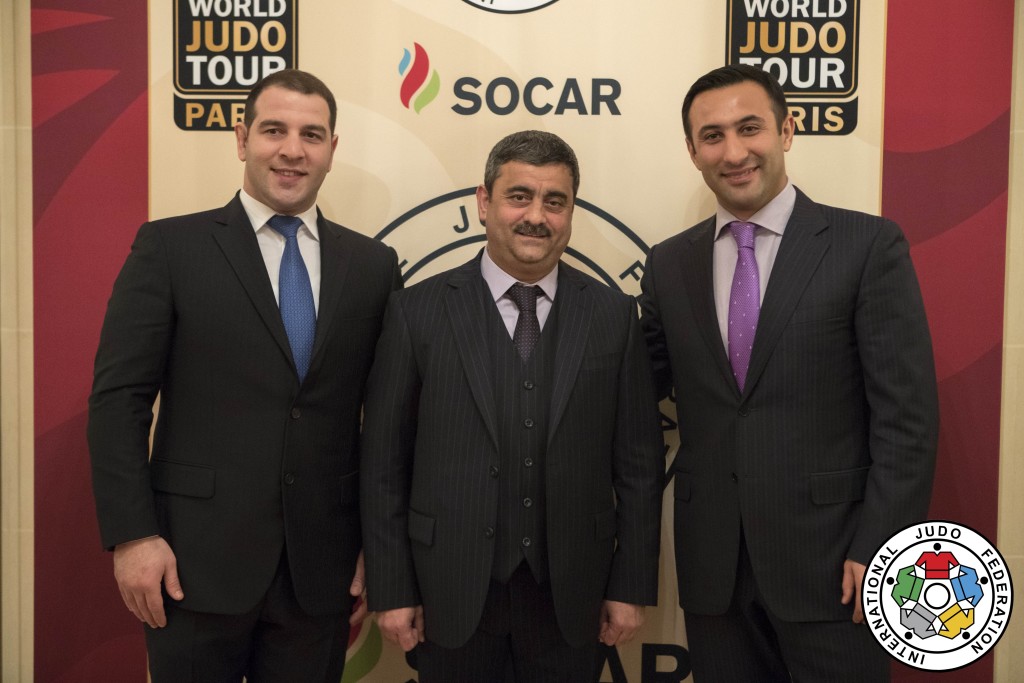 "We are delighted to be joined with representatives from Dalkia, Hakuhodo DY Media Partners Taishan and our many Russian friends with us this weekend. I wish you all a successful event and a nice stay in Paris."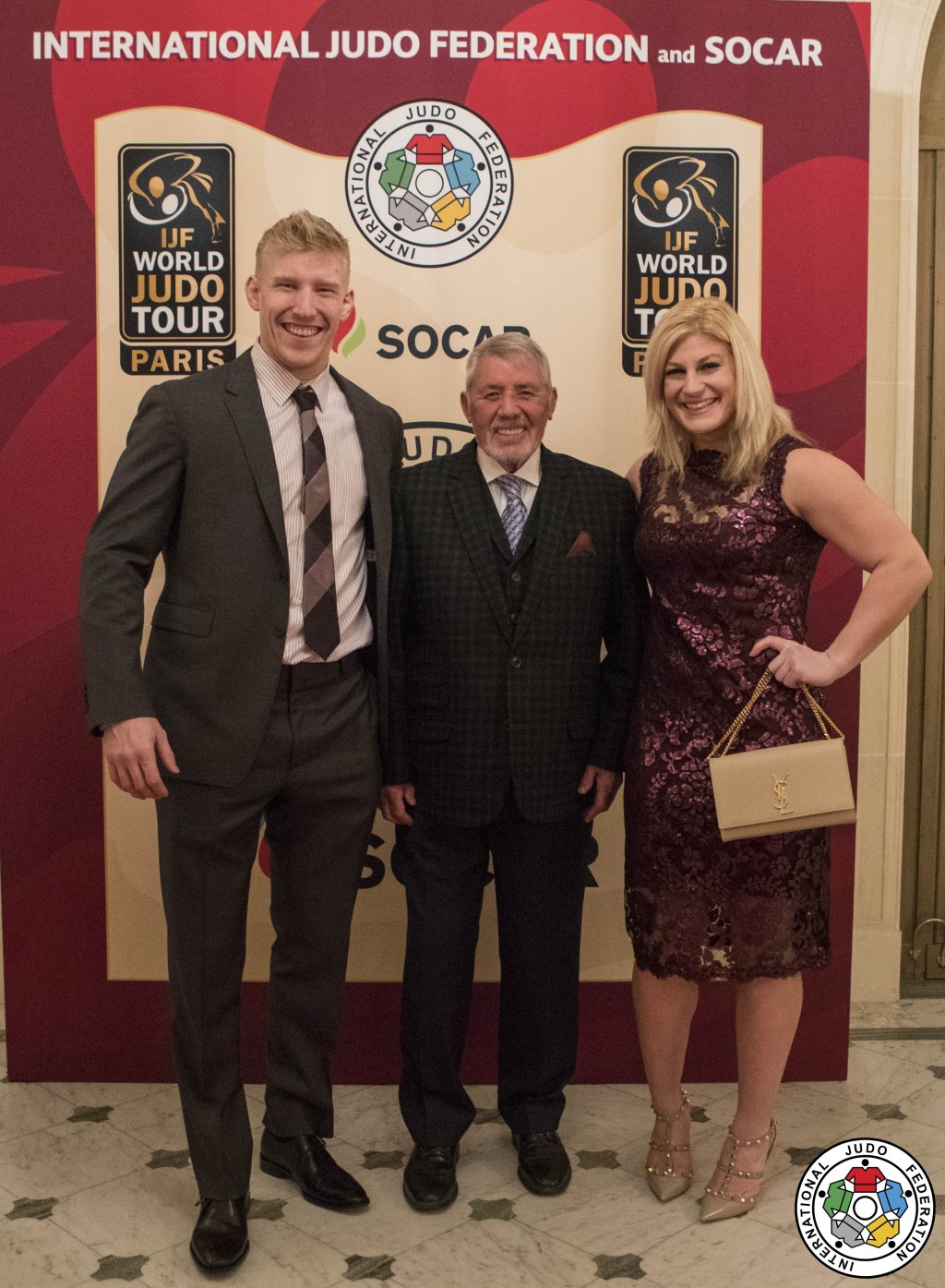 Mr. VIZER was followed by the President of SOCAR and the President of the Azerbaijan Judo Federation, Mr. Rovnag ABDULLAYEV.

"Good evening, welcome to all members of the judo family. It is a pleasure to host you all in what we think of as a mini-Azerbaijan tonight. We are very pleased to see you all and we can ensure that you SOCAR will always support judo and the champions of this wonderful sport.

"I send my best wishes to you all for this weekend and may the best judoka win in Paris."

Mrs. Nigar HUSEYNOVA, Political Counsellor to the Embassy of the Republic of Azerbaijan to France Political Counsellor, followed Mr. ABDULLAYEV.

"Dear Mr. VIZER, Mr. ABDULLAYEV, it was wonderful to see you and all members of the judo family here in Paris. I bid you a warm welcome and wish you a special evening and a memorable weekend in Paris full of fantastic sporting excellence."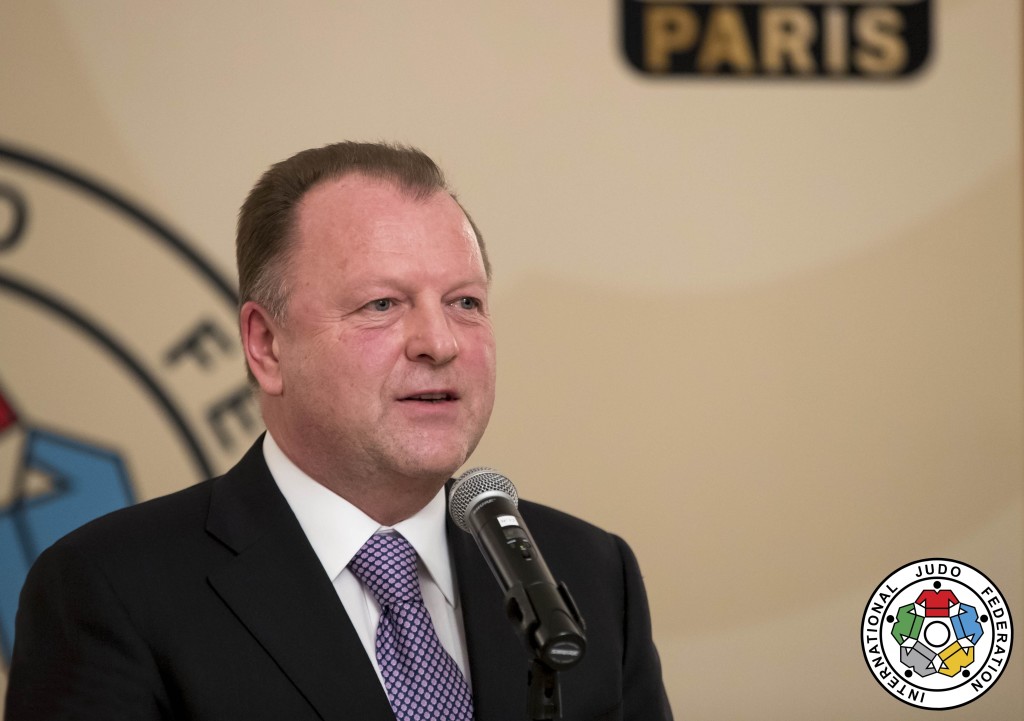 IJF Hall of Famers George KERR, Robert van DE WALLE, YAMASHITA Yasuhiro, UEMURA Haruki and Jean-Luc ROUGE were among the venerated judo greats in attendance as the Paris tournament attracts the most famed names in the sport.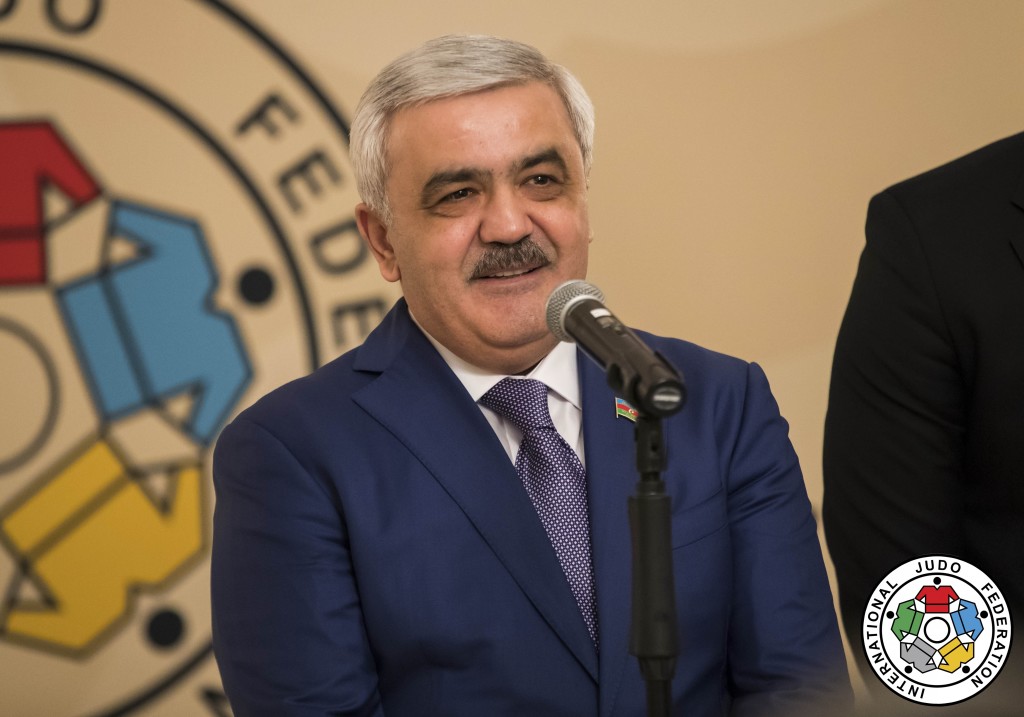 The wait is over for #JudoParis2017 as the two-day extravaganza opened on Saturday morning at 09:30 CET. Watch the season-opening Paris Grand Slam LIVE & FREE at www.ippon.tv