On 20th June, the world will remember that there are millions of refugees across the planet, who had to flee their homes and who are most of the time in desperate situations. This is one day at least, the UNHCR's World Refugee Day, when we will all remember that anything can happen, even to us and that we are lucky enough to enjoy a place to live in that is safe.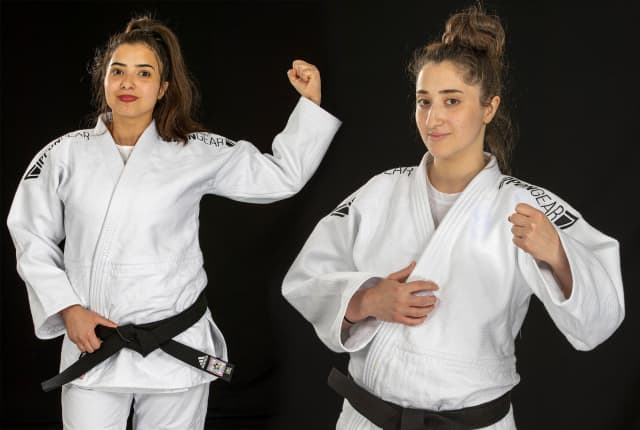 For many years the International Judo Federation has been active on the field to provide activities and support to refugees. Several refugee camp programmes are active in Turkey, Zambia and Malawi and a special Judo for Peace initiative is running in South Africa.
Today's COVID-19 pandemic and the recent anti-racism protests that occurred all over the planet have demonstrated how important it is to fight for a more inclusive and equal world, a world where no one is left behind. We can all have a role to play in order to bring about change and everyone can make a difference.
Based on Jigoro Kano's principles and values, the IJF believes that every single citizen of the world, including refugees, can contribute to society and every single action can help to create a more just, inclusive and equal environment for everyone.
Alongside the refugee camp programmes, where the IJF provides equipment, expertise and support to thousands of refugees, the organisation has gathered top level athletes living with refugee status, in order to help them participate in World Judo Tour competitions. On the occasion of the UNHCR's World Refugee Day, we met with Oula and Muna Dahouk, two sisters who now live in the Netherlands and who participated in several IJF events.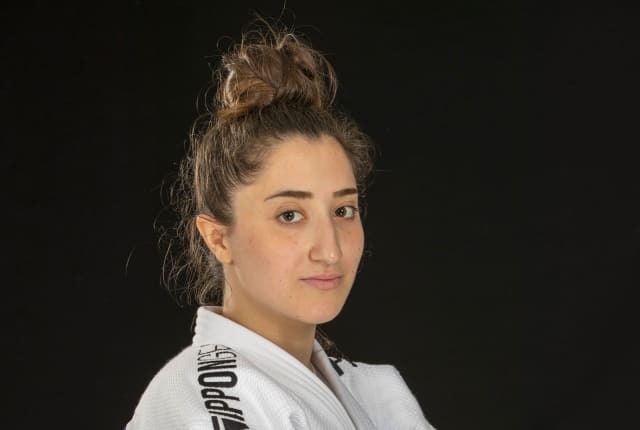 "We are living in the Netherlands, where we arrived from Syria about a year and a half ago, after our mum, who was already there, sent us an 'invitation' to reunite", said the sisters. The family had to flee from their homeland because of the raging civil war in Syria.
Oula explained, "I started learning judo when I was six, because my father was a judo coach at a modest club in Damascus. The sport had a great impact on my life. For instance, thanks to judo I could enter the University of Physical Education. I graduated from the university and went through postgraduate studies in the field of sports. Judo helped me to develop a strong personality, that was necessary to fight against the difficulties of life and I could even complete my studies and start working despite the war."
Muna said, "I also started judo at a young age. The sport helped us a lot, because through it we learned patience and resilience, especially when we were under great stress."
The sisters aspire to stand on podiums despite the interruption of their training due to the terrible situation at home. They had to escape and also grieve after the passing of their father, but they still have dreams in their hearts and minds and that is to stand side by side with their judo heroes.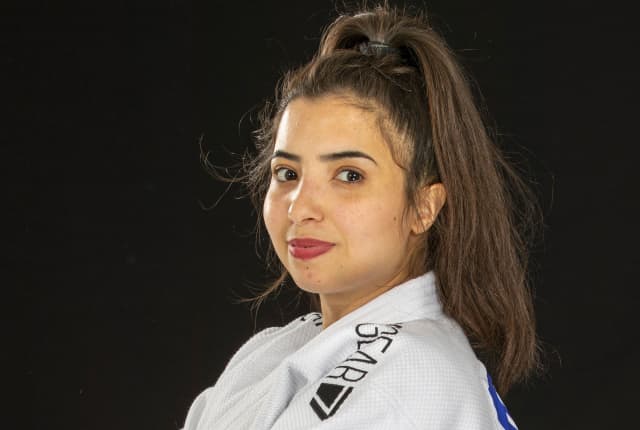 Muna said, "My dream now is for the war to end in my country and everywhere in this world. I want everyone to live in peace in their homeland. Talking about judo, I want one day to be like my father, who was not only my coach but also a role model. My message is not to lose hope, to be strong and prepare to rebuild a life and a future."
Oula added, "The UNHCR's World Refugee Day should be a special day for refugees around the world to shed light on all the possibilities for any person who escaped war and injustice. I would like to say to every refugee in the whole world that you are strong and you can challenge these difficulties, because there are always opportunities and we must take advantage of them."
In addition to their refugee status, Oula and Muna, like every person on this planet, had to face the corona crisis and maybe because of their own story, they were ready to face that unprecedented new situation. Oula said, "The corona pandemic was difficult for everyone. What happened is very unfortunate. We tried to adhere to the rules of health and exercised following my coach's advice, through video conferences. We followed his instructions to keep as fit as possible."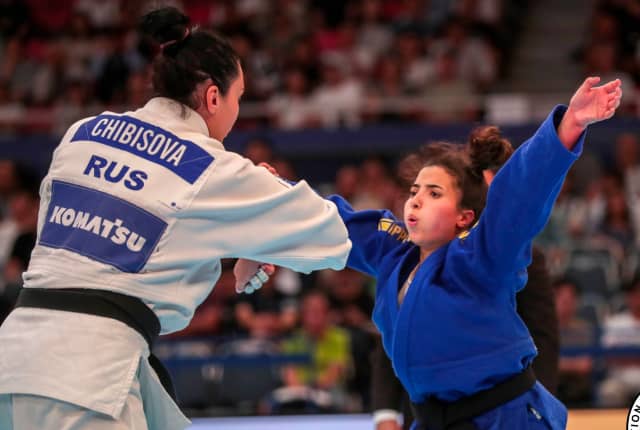 Muna explained, "In this ordeal, we learned many things despite the seriousness of the crisis, but I believe that for everything bad there is a good thing. I trained sometimes at home, but as soon as the sun was out I could go outside and the open air gave me strength."
Since they have been members of the IJF refugee team, Oula and Muna already participated in many events including Grand Prix, Grand Slams and the World Championships, "It is so great to participate in those events. It is a wonderful thing and it gives us motivation to continue training and improve ourselves. Eventually, we are lucky persons and our dream started to come true."
Being lucky means a lot, when one looks at what the two young women went through. Of course they thank the International Judo Federation for the opportunity that was offered to them, "The IJF has provided an amazing, constant support and attention to the refugee issue. We feel that we are truly integrated into a family. Once again we are lucky, proud and happy, because thanks to the IJF we are part of the refugee team, which means that we can have a new life, new goals and a future that we had almost lost."