The International Judo Federation has signed a Cooperation Protocol and Agreement with the Madagascar Judo Federation and the Ministry of Education of Madagascar to develop its Judo for Children project in the African nation.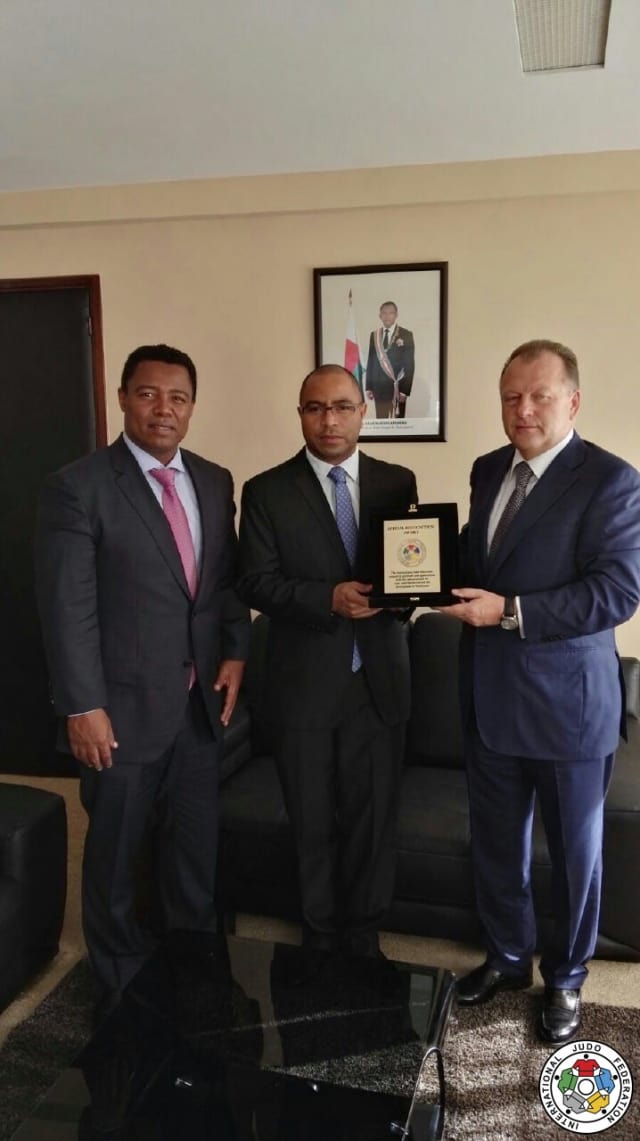 IJF President Mr. Marius Vizer joined Madagascar Judo Federation President Mr. Siteny Thierry Randrianasoloniaiko and Minister of Education for Madagascar, Mr. Paul Andrianiaina Rabary to agree terms on the occasion of the African Championships 2017 in Antananarivo.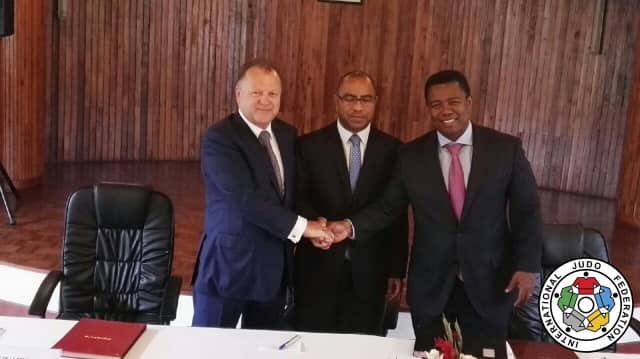 The IJF will financially support the introduction of the Judo for Children project in 10 regions/schools and provide tatami, judogi and the salary for the coaches.
The Ministry of Education will provide a dojo or facility to fulfil the program in each school for each region while working closely with the national federation to oversee the project in Madagascar.