While present in Lausanne, the IJF President, Mr Marius Vizer, was handed the Tokyo 2020 Olympic Torch by the IOC President, Mr Thomas Bach, at the Olympic Museum, in recognition of continued support and a tremendous contribution to the success of the Tokyo 2020 Olympic Games.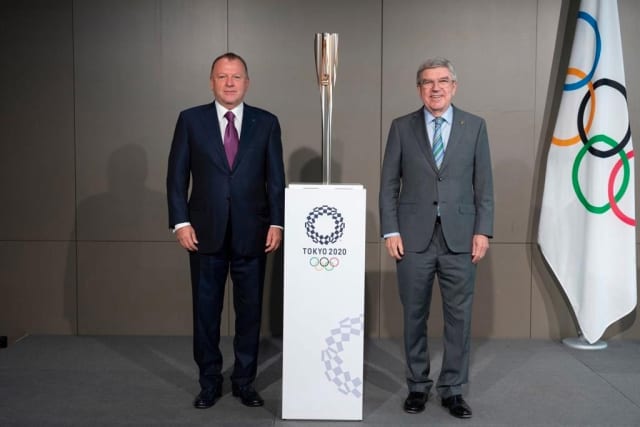 The Tokyo Olympic Games, postponed for a year, which were held during the summer of 2021 in the Japanese capital, had to face many challenges. They were, however, a great success. This particularly applies to judo, which has demonstrated its unity and its ability to face the global health crisis in order to ensure the safety of all in these difficult times.
Now turned towards the Paris 2024 Games, the judo family retains memories full of emotion with the consecration of 14 new Olympic champions in Tokyo, as well as the attribution of the first Olympic title in mixed teams.
Since the Games, the World Judo Tour has resumed, with the next and final event of the season on the calendar being the Abu Dhabi Grand Slam, which will take place from 26th to 28th November 2021.