As the Abu Dhabi Grand Slam just ended, the IJF President, Marius Vizer, flew to Riyadh for an official visit to the Kingdom of Saudi Arabia.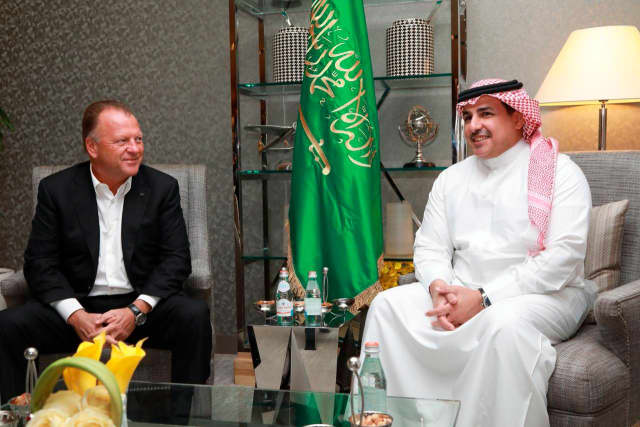 This is the first time in history that the IJF President visits the country where the Judo Federation was created in 1976. Today more than 7,000 athletes spread over 12 centers and 28 clubs are regularly practicing judo.
Marius Vizer landed in Riyadh where he met with BG Mr Khalid bin Abdullah Al Oraini (President of the Saudi Arabia Judo Federation), BG Mr Nassaer Hassan Al Ghannam (General Secretary of the Federation), Mr Hussain Al Malky, Dr Nabeel Al Hassan and Mr Mohamed Al Ruwaili (Members of Board Council). During this first meeting, the cooperations between International Judo Federation and Saudi Judo Federation was discussed.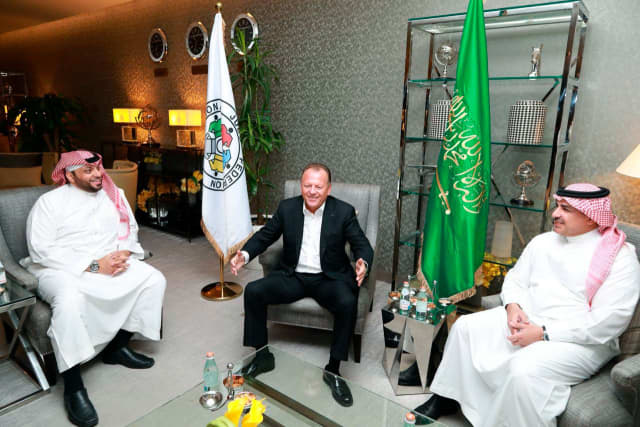 From November 1-4, the IJF President will also visit the judo associations in Riyadh as well as the first Academy of judo schools for children in Saudi Arabia.
Over the past months, judo in Saudi Arabia has been developing exponentially and cooperation between judo academies in schools and universities has been been reinforced. A a significant consequence, a month ago, the Saudi Judo Federation created the first female academy in King Saudi University and up to now already more than 130 girls have discovered the sport. During the last three months, three new courses for children were initiated in Riyadh and Jeddah, that attracted more than 300 young judoka, boys and girls.