It doesn't matter where we are in the world or how different we are, in judo we speak the same language. The way to teach however, can be different. There are countless creative exercises and methodologies to teach. With the 'IJF World Teaching Tour,' IJF Judo for Children zooms in on great teaching examples from all over the world. In this article, we will focus on Nicola (Nik) Fairbrother and her initiative Koka Kids.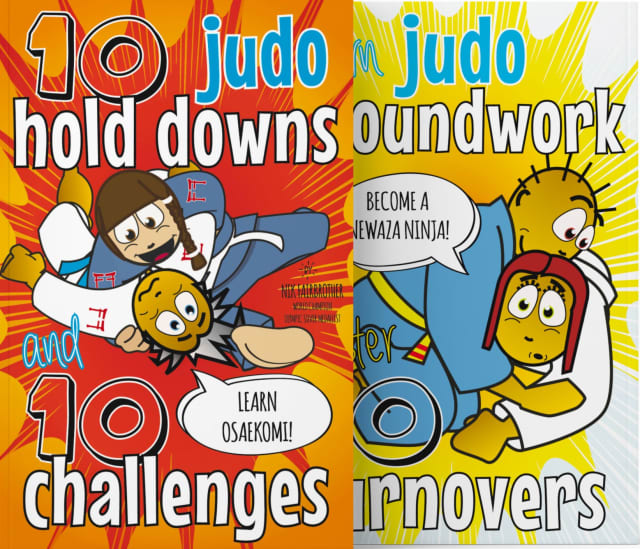 Who is Nik? Nik Fairbrother won Olympic silver in 1992. A year later she achieved her lifelong ambition of becoming world champion, in Hamilton. During her competitive career she also won three European titles and in 1994 she was voted the Best European Judoka across all women's weight divisions. When she retired from competition she wanted to give something back to the sport that had given her so much. She created Koka Kids.
Win gratefully and lose gracefully Nik started judo when she was just 8 years old, at m Pinewood Judo Club. She was taught by Sensei Don Werner, 7th Dan. "Don was an incredible teacher who taught me much about life as well as judo." Nik says that her days as a junior judoka are full of great memories. "What I remember most about those days was the fantastic club spirit, the good times traveling in the club mini-bus, the camaraderie and the friendship. Judo taught me to be who I am today. It gave me the foundation to believe in myself and it showed me how to strive to be the best I can be personally and how to compete with honour and grace. It taught me how to win gratefully and lose gracefully. I think that judo and life are the same thing. Much of what we learn on the tatami can be applied to life."
Favourite judo value To the question 'What is your favourite judo value and why?' Nik answered, "COURAGE!" Nik was shy as a child and judo helped her to have more courage to do small but important things. "Courage isn't necessarily only about life's big moments. It's often needed for daily tasks like speaking up in front of a group of people or having the courage to stick to your own principles. With a little courage everything becomes possible."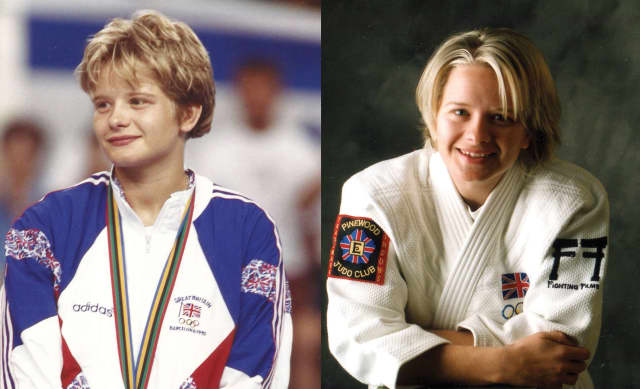 Koka Kids: Help teachers and inspire judoka Nik started Koka Kids over 20 years ago. The driving goals were to educate and engage children through judo, with the hope of increasing participation. "Those objectives still guide me in everything I do with the business today." 
Nik has created and printed thousands of judo books and magazines. Her goal is two-fold. "Firstly, it is to help judo coaches. The judo coach is a busy person. Perhaps some of the busiest people I know are judo coaches and they simply don't have time to create additional resources."
Secondly and ultimately she wants to inspire junior judoka. "It's my hope that a child reading one of the books will be inspired, that something in the books sparks a passion for judo and keeps them coming back to the tatami for more. Recently a coach who had given books to all their members as a gift during lockdown told me, 'The book was really well received and one of my kids managed to teach himself o-soto-guruma by using the book and his homemade uke!' Isn't that great news?"
A judo book for every age and level During the lockdown Nik created a whole new range of judo books for children, eight in total. "Each of the books covers a different area of learning, like learning how to break your fall, basic osae-komi (hold downs) or more advanced groundwork turnovers and throws." One of the books she wrote is called "40 Judo Throws" and is a 100-page guide to the complete gokyo, which is also fully illustrated. In this book each technique is broken down into at least four stages, to show the grip, the entry, the lift and the finish of the throw. "This book also has a supporting online resource at the Koka Kids website where all the judo throws are animated. For younger children there are two colouring books which are proving to be really popular."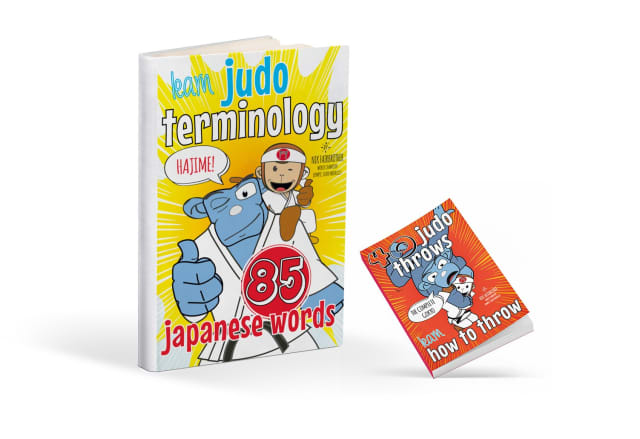 85 Japanese Judo Words The book Nik is most excited about is '85 Japanese Judo Words.' "This project began as a straight forward book with 85 common Japanese judo commands and their English meanings, as a way to help children understand judo terminology, but it has developed into much more than a book." There is an online interactive version of the book, including a video for coaches to use as a teaching resource at their dojos. Both of these resources are free for the coaches to use and share with their members.
Nik's key to success… Is not to dumb down the material. "Although the books are visually appealing, bright and cartoon like, they actually contain high level judo information. There is something for all age groups. A 5 year old might learn simply from the cartoon illustrations, while an advanced 12 year old judoka will pick up on the nuggets of information and tips, some of which I used while training for my world titles. I think Koka Kids is pitched at the right level and quality that children need."
The future of Koka Kids In the future Nik hopes to translate the books into different languages. This way the books will become a truly international resource for all judoka.
Nik's message to other teachers "I would like to thank everyone who is working in judo at the grassroots level and I'd like them to know that their work will have a life-long impact on the children they are teaching."
Website: https://www.kokakids.co.uk/