Last January, a delegation from the International Judo Federation traveled to Montenegro to officially support and launch the 'judo at school' program initiated by the National Judo Federation.
In the presence of the Minister of Education, Dr. Damir Šehović, the Minister of Sports, Mr. Nikola Janović, the Governor of the City of Podgorica, Mr. Slavoljub and the President of the National Judo Federation, Mr. Dragomir Bečanović, as well as many other distinguished guests, the IJF representatives stated: "Judo was founded by Master Jigoro Kano in 1882 as a sport but also as a powerful educational tool for the youth of the world. If today, judo has become a leading sport within the Olympic movement, it is more than ever a fantastic way to educate our children. The judo in school project, which is strongly supported by the International Judo Federation, is crucial to develop the sport, the physical and mental capacities of our young people and to build a better society. It will help to promote our common philosophy which is based on the judo moral code values: courtesy, courage, friendship, honesty, honor, modesty, respect and self-control."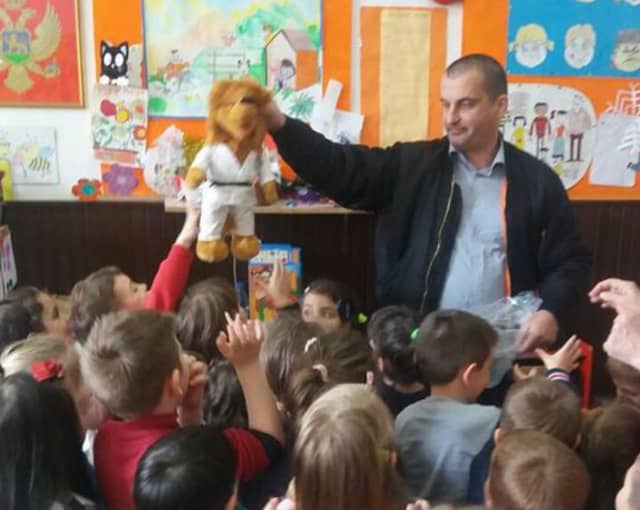 Following the launch, the IJF sent to all the children participating in the program, the official IJF mascots. Vuk Stanišić, Director of Pre-school institution "Đina Vrbica" said: "we would like to thank the International judo Federation for its donation. IJF mascots brought so much joy to our kindergarten. Children are very happy to play with the IJF lions."
The arrival of the lions was followed by the media and broadcasted on the national TV Chanel.
Watch it (between 18:34/23:14 - Montenegrin language) at: https://www.youtube.com/watch?v=uzTLGijtvQ4&app=desktop