A judo demonstration was held recently at the Carlos Fonseca school in Managua, Nicaragua. This demonstration was part of the promotion of judo to students and the setting up of the IJF Judo in Schools programme.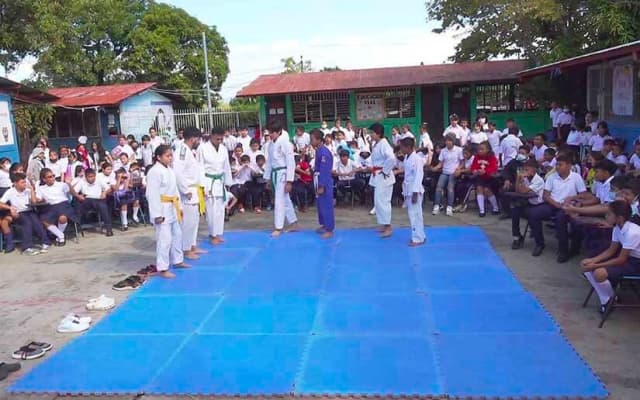 Reydi Vallecillo, judo coach, explained that the objective is to contribute in this way to the overall development of Nicaraguan youth, "Through the practice of judo, young people can train, build character, learn discipline and above all understand that they have a personal responsibility with everything they do".
Alejandro Selva, deputy director of the school, expressed his gratitude for being able to host the demonstration, "It's sport, health and life. It's very important for the students because in this way they can learn skills that they can use in their daily lives. Practising judo guarantees better health, it frees up energy. It also allows us to encourage students to come to class every day."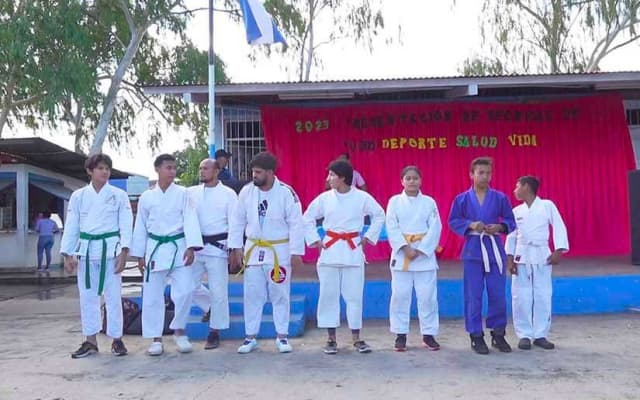 To date, judo is implemented in 9 schools in the country. In the future, the programme could also have an impact on the detection of new talents in this discipline for the country.
Becoming a champion is one of the options. For many young practitioners this will not be the case. Some will become coaches, others referees or managers. The greatest number will have acquired skills for life and that is what is most important.