Part of the IBSA (International Blind Sports Federation) judo strategy is to involve Africa as much as possible and to offer access to the sport to visually impaired athletes.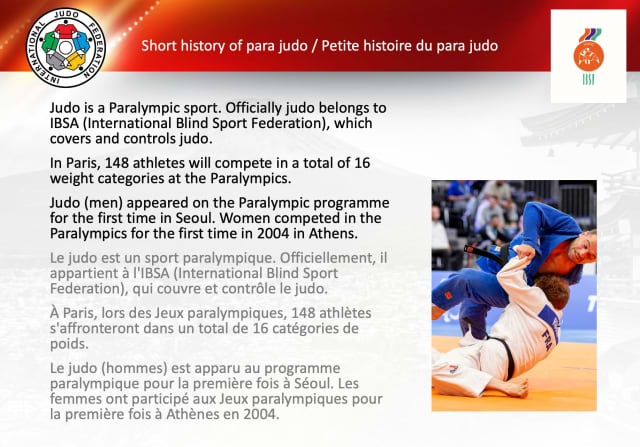 As a first step, a high-level international competition was held in Alexandria (EGY) in 2022 and 2023, as part of the Paralympic qualification process. While developing competitions, IBSA believes in relationship building to help the construction of a more structured system throughout the continent.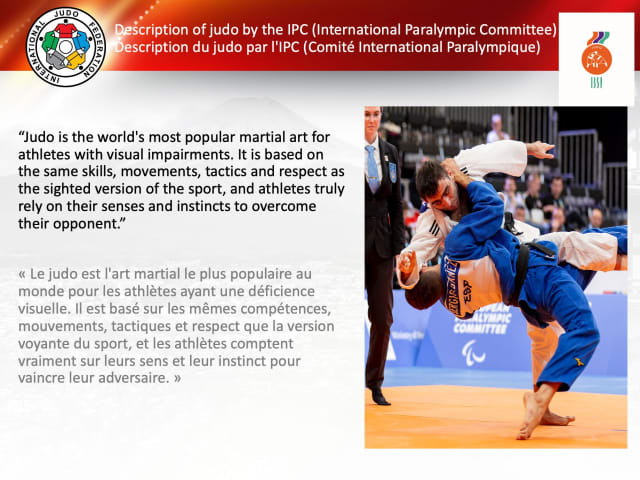 This is the reason why, at the invitation of the the African Judo Union, János Tardos, IBSA Judo Chairman, recently participated in the AJU congress and gave a lecture. The International Judo Federation facilitated the connection and the participation of Mr Tardos.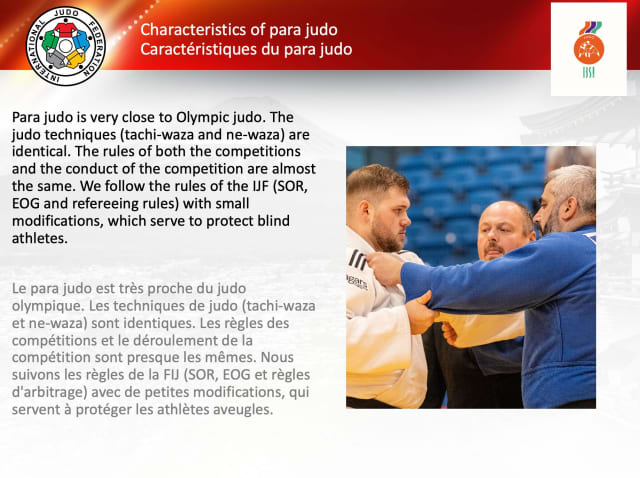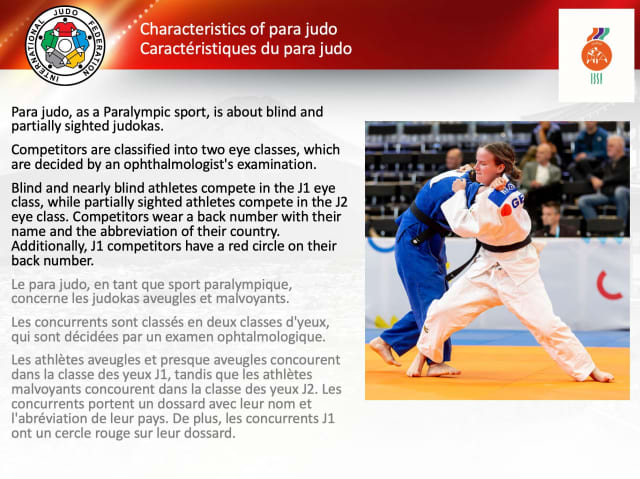 In his presentation to the African delegates, he emphasised the history of para judo, the new eye classification, the specificities of blind and partially sighted judo, the competition system and the preparation for the Paris 2024 Paralympics. He also underlined the situation of African judo as of today.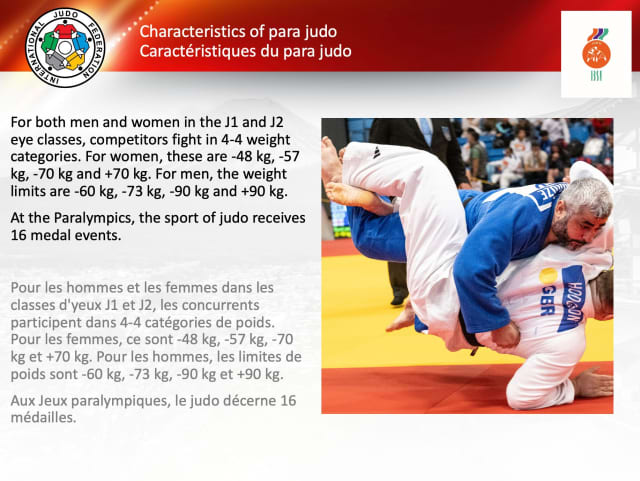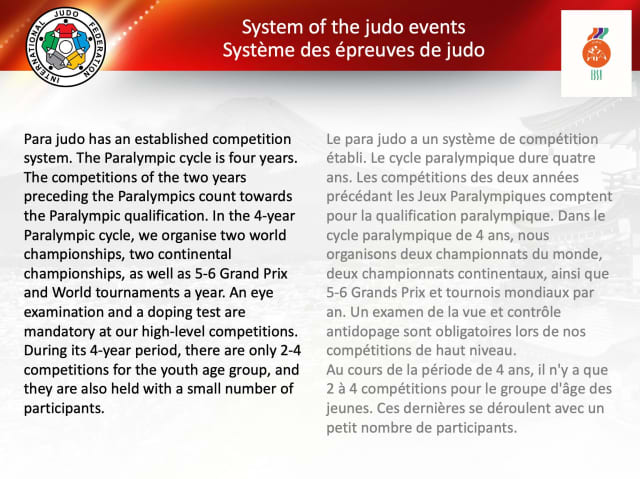 27 countries were represented at the congress. As an immediate consequence, in the days following the presentation, negotiations already took place with 13 presidents and vice-presidents from different countries. The possibility of a 2024 African development project was also outlined.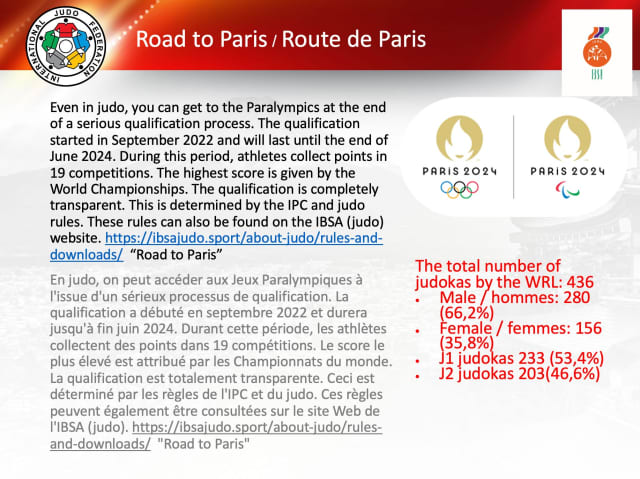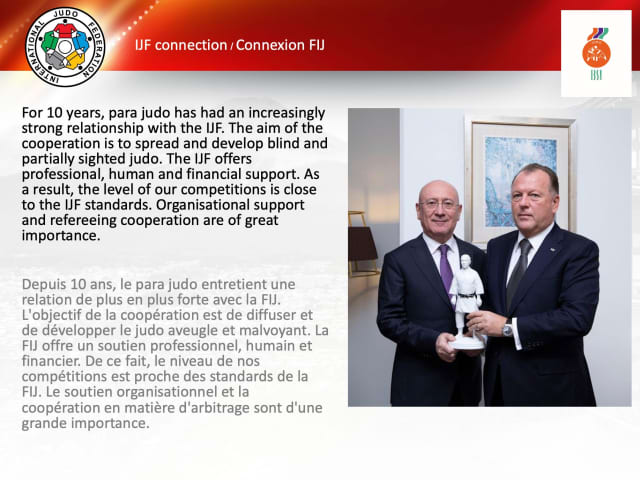 Before the end of the year, IBSA and the  IJF will again join forces, for two more events where a World Judo Tour event will be immediately followed by an IBSA competition, each giving points to qualify respectively for the Paris 2024 Olympic and Paralympic Games. Those events will be in Baku at the end of this month and in Tokyo in December. Judo is a big family where no-one is excluded. After the presentation at the AJU congress, there is no doubt that Africa will be more and more represented with their para judo champions.