Irish Judo is not a powerhouse on the world circuit but over the years there have been a small number of judoka working toward the top level, with representation at both the 1992 Barcelona Olympic Games and the 1996 Atlanta edition with Ciaran award, the head coach for Ireland's current team.
Lisa Kearney wore the Irish flag at the 2012 Games in London, as the first woman to compete for Ireland in judo at that level and then in Rio in 2016 Ben Fletcher was present. In Tokyo, in the July just past, Ben qualified again and this time he was accompanied by his big sister Megan, who competed at -70kg.
The medals are yet to come but in June of 2021 Megan earned Ireland's best ever result when she placed 5th at the Hungary World Championships. Each mention, if we discount the Fletcher siblings, is of a solitary path. Ciaran was alone, Lisa was alone, but now things appear to be a little different.
Perhaps the team has been inspired by the achievements of the Fletchers or perhaps there is a growing number of judoka in the country in general but the product is a small, young team reaching for improvement, doing so with spirit and a visible team ethic. This is new; it's not that the Irish athletes have arrived without spirit previously but now there is a team rather than just one or two and this makes a difference.
In Abu Dhabi there are 4 Irish judoka present, all competing on day 2. The team CV is not extensive but there are steps being taken and this is important. The team's coach in Abu Dhabi is British Olympian and 5-time European medallist Chloe Cowan Vickers and this is also an asset that Irish judo is benefitting from. The young team can see that excellence is possible and their coaches are proof.
Chloe spoke a little about the team visit to the United Arab Emirates, "This young team have done well with their training and have used the continental opens perfectly to place themselves at the door of the next level. They've not had the opportunity until very recently to travel after the pandemic and so gathering these experiences is important now."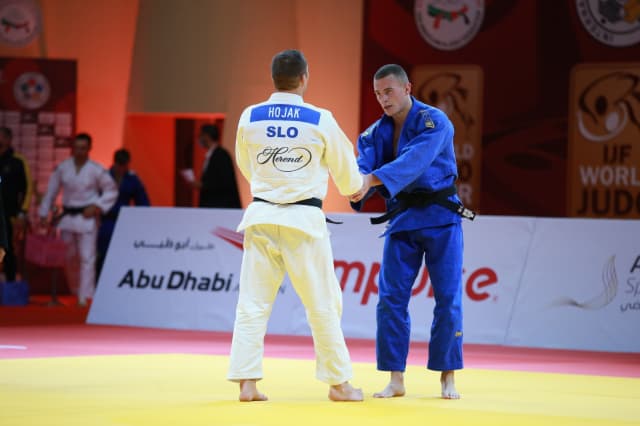 They're real fighters, with spirit and heart and with that in mind all of them will make the most out of a trip like this at the end of the season, gaining the valuable experience that is necessary to take into the 2022 Tour.
They're a really smashing group of young judoka and as a team they have potential to move forward, working together and pushing each other."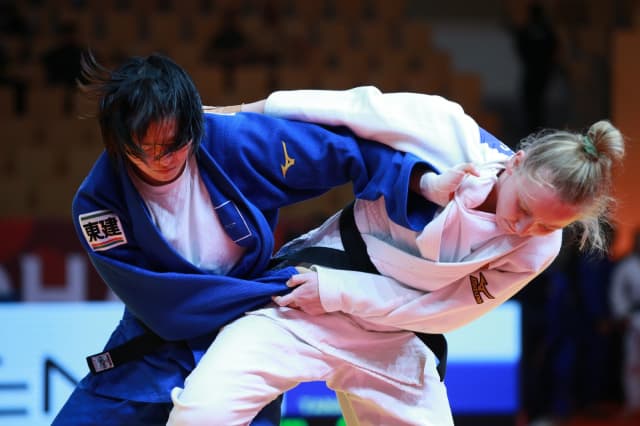 For team Ireland the spirit is not new but the size of the team is and their dedication to improvement is visible. Abu Dhabi doesn't seem to be the closing of a season but perhaps the beginning of a new and important era for Ireland.