By Jo Crowley
Did we hear correctly? A medal for Ireland at the inaugural Tel Aviv Grand Prix? At almost 30 years old Megan Fletcher, now of Ireland, has numerous titles to her name, from Commonwealth Champion to British Champion, but that step up to the IJF Tour rostrum has been a long time coming, requiring persistence no-one could have expected. Being in full time training for 11 years and having been a member of the GB team alongside friend, Olympic bronze medalist, Sally Conway, vying for position was always challenging.
Psychologically it's tough facing friends when so much can be at stake and Megan, an unassuming school teacher, has been willing to do what it takes but always with a sadness that someone has to lose. Her move to Ireland in 2017 via her mother's family heritage has proven to be the best solution. Now Megan concentrates on technical and tactical development, staying injury-free and planning the competitive calendar around Olympic qualification. It's fair to say this is Megan's last chance and so it's all in for the final leg, as full points qualification approaches.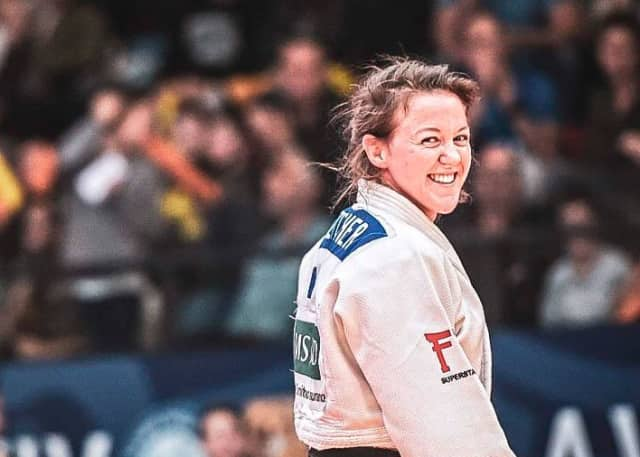 Originally from the success-laden Pinewood Judo Club in Berkshire, England, under the grounded but loving tutelage of the famed, leather-jacket-wearing Don Werner, Megan has always followed his teaching, sticking firmly to the philosophy that 'the harder you work, the luckier you get!' Megan says, "you make your own luck" and now she adds the luck of the Irish to that philosophy!
Only 8 Irish judoka have medalled on the international stage before, at Continental Open or better, the first being Ciaran Ward, in Austria in 1991. Ciaran is now Irish National Coach and in tandem with Juergen Klinger at Megan's current training venue, Team Bath, he provides that perfect coaching team for Megan to jump up to the IJF podium level.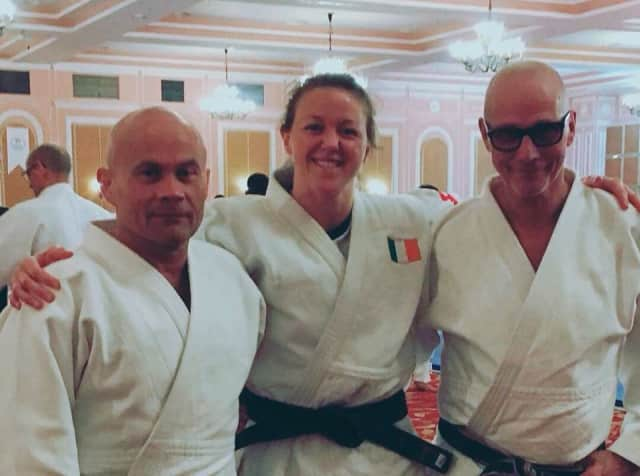 Megan's big little brother Ben has medalled at this level before, taking 3 Grand Prix medals in the last year, all for Ireland. His success compounds Megan's joy and she talks of how wonderful it is to share the highs and lows with family in this way.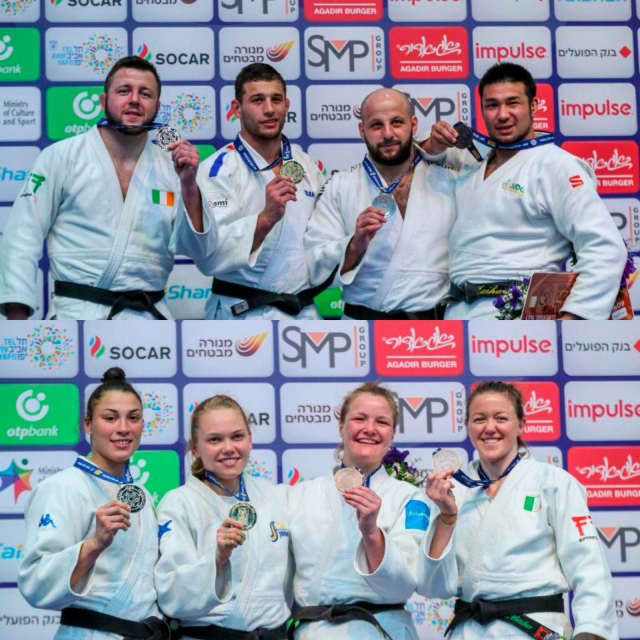 On becoming only the third Irish judoka in history to medal at a Grand Prix Megan says, "I've felt capable at this level for a long time but without the medal in my hand I have doubted myself. Always nearly there but I haven't been able to make that final step to the podium. It's six years since my first World Cup medal and since then I've been able to beat one or two highly ranked players in a day but not keep it going through the final block."
Megan continues to speak about how much the medal in Tel Aviv means, recalling how in 2016 she had to face the prospect of possibly never doing Judo again, suffering a long term back injury. Recovery was long and far from comfortable but she is beating the odds and continuing to improve.
"The stress of trying to qualify in Rio had a big impact on my health and on my recovery from injury, but I've always believed in the process and have had the incredible luck to work with coaches I trust, who kept believing in me too. Don (Werner) taught me how to train. Juergen changed so much for me for the next step up. I've been really lucky with what Don gave to me. It will never leave me. Juergen and Ciaran together as a team now is the perfect combination for me in the modern international context."
Megan, now boosted by her first Grand Prix medal, supported by her coaches and her family, is looking forward to the qualification pathway ahead and the prospect of being an Irish Olympian. With Paris, Düsseldorf and a mass of training at home and in Japan, Megan is ready to fill her training tank; something Don always taught her to do.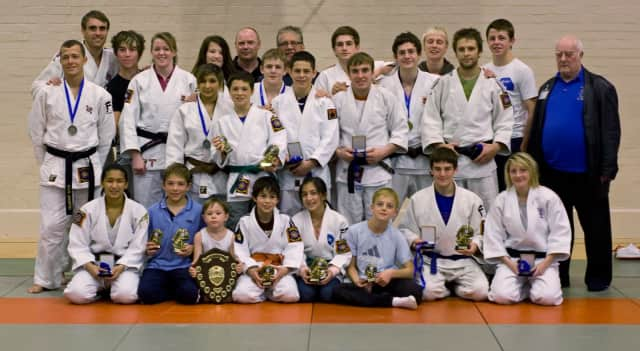 Megan giggles, "Does it sound too cheesy to say I'm really proud of myself? I don't normally feel proud of myself. Being faced with never being able to do Judo again, I'm now contending an Olympic position. I have given everything I can and I just feel honoured to be able to have this chance. I started judo almost 25 years ago and here I am still trying to be better than yesterday."
Megan Fletcher of Ireland will next compete in Paris. Follow her progress in Judobase.