It's over. It seems like a strange dream. Five years of waiting and anguish and before you can savour the moment, it is over. The Olympic Games are over and now the Paralympics, at least as far as judo is concerned, too. There will be time to analyse everything but we can already assess confidently that there have been two top-level tournaments. Paralympic athletes have brought that same national pride, the same as we felt at the Olympics, because the Paralympians have starred in an exceptional competition. The last day was just as surprising and beautiful as the previous two. This edition ended with British and Iranian judoka entering the history books, at the Nippon Budokan on Sunday 29th August.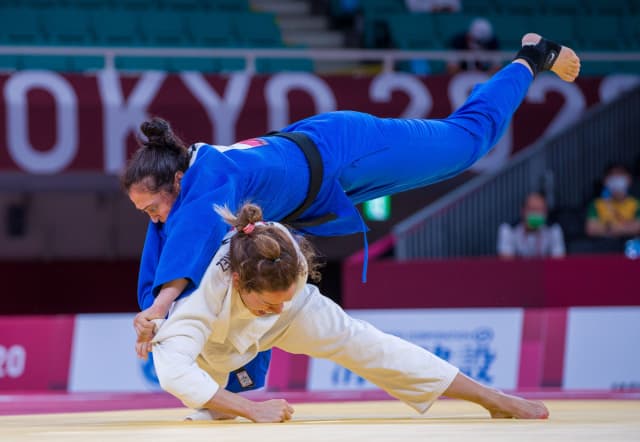 A tense clash between Great Britain's World Championship bronze medallist, Christopher Skelley and the USA's Benjamin Goodrich, saw both judoka register significant results for their countries, in the final of the men's -100kg. 
Skelley and Goodrich each came into the match with nothing to lose. Skelley was already delighted with making it onto the podium, having missed out in Rio in 2016. 
In the final it was Skelley who made the first successful move, just under a minute in. A tomoe-nage secured him a waza-ari. 
Both men tried and tried again to get points on the scoreboard and as the clock ticked down the tension grew. With 20 seconds remaining, Skelley's coach Ian Johns shouted to his fighter, "Be brave, be brave!"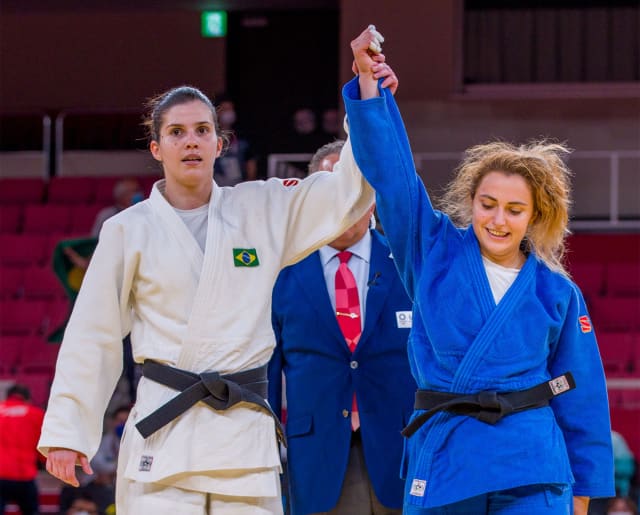 And brave Skelley was, fighting until the end and holding on for the win. It was Great Britain's first Paralympic gold in more than two decades, since Atlanta 1996. 
"It's disbelief! It's been a long road for the last 11 years. It was hard after Rio. It put a big target on my back, so I needed to get here and to train even harder to stay where I am. Eleven years ago when I started to lose my sight,I was at the darkest part of my life because there seemed to be nothing left for me. The only thing that was left was my judo. To have that come true today, I can't believe it." 
Goodrich also showed incredible grit having endured an epic nine-minute match in the preliminaries. "It's bittersweet. I've beaten Skelley before," Goodrich said. "He's a tough match and he's a good guy. We brawl a lot. It was a hard match, but it was the shortest one today. He's got great technique but I went out there and did what I could." 
With just seconds until he was about to secure his seventh consecutive Paralympic medal, Brazil's Antonio Tenorio had to face a golden score against Uzbekistan's Sharif Khalilov in the bronze medal match. Tenorio was the first on the scoreboard, registering a waza-ari early in the fight. Khalilov however did not give up and managed to level the score with three seconds left or normal time.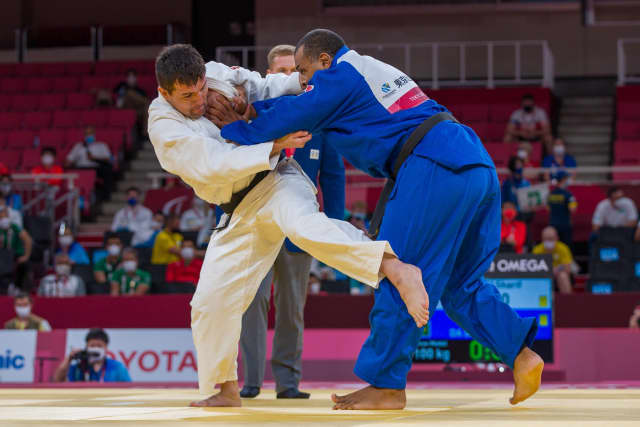 Those watching on could be forgiven for thinking it was a guarantee that Tenorio would secure his place on the podium, despite the set-back, but Khalilov once again had other ideas, registering a score with uki-otoshi to steal the bronze from the Brazilian's clutches. 
The RPC's Anatolii Shevchenko took the other bronze. 
In the men's -90kg category, Iran's World Championship bronze medallist, Vahid Nouri won Iran's first Paralympic judo gold medal. He just caught Great Britain's Elliot Stewart with a neat sweep for ippon in the final. 
The Iranian reflected on a historic win for Iran, "This is the first gold medal for Iran in Paralympic judo. Before we had a silver, bronze and now this is the first gold. I am so thrilled to see my national flag go up. I love judo."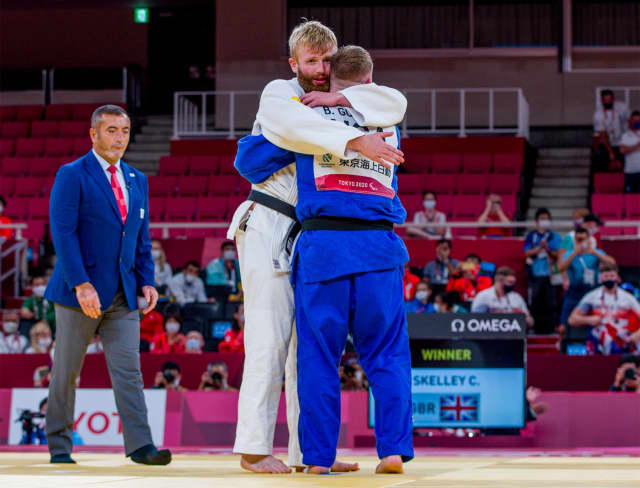 Both judoka had an impressive journey to the final, including Stewart advancing past Ukrainian world champion Oleksandr Nazarenko. "It went amazingly. I had some hard fights, a really tough draw," Stewart said. "The first fight was against the current Paralympic bronze medallist Shukhrat BOBOEV (UZB) and the second fight was world champion and current Paralympic silver medallist Oleksandr NAZARENKO (UKR). A tough, tough draw but I knew I'd done the work. I'd done the work at home. I'd done everything I could do. I got to the final and I was beaten there. It was a really good opponent. I just made a bit of a mistake but I'm pleased with my performance." 

Stewart follows in the footsteps of his 1988 Olympic bronze medallist father. "It's great. It's a dream come true for me and for him. He's always wanted me to do just as well as he has, even better, so I'm sure he'll be super happy." 
France's European silver medallist Helios Latchoumanaya showed off his ne-waza against Kazakhstan's Zhanbota Amanzhol to take bronze. The 21 year old is a great prospect for the Paris 2024 Paralympics in three years' time. 
Ukraine's Nazarenko showed his quality to claim the other bronze in under 20 seconds, against Brazil's Arthur Da Silva.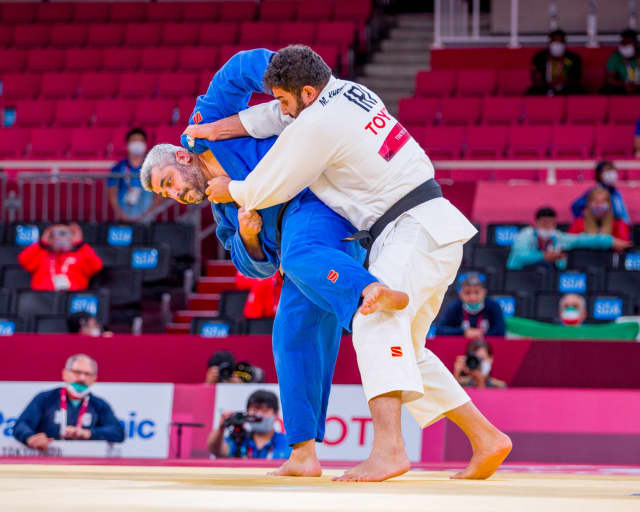 In the +100kg section, following on from Nouri's gold, teammate Mohammed Kheriollahzadeh then went on to take gold, to double up for Iran. Georgia's Revaz Chikoidze was the silver medallist. 
Azerbaijan's 2004 and 2008 Paralympic champion Ilham Zakiyev earned his fourth Paralympic medal after opponent Shirin Sharipov of Uzbekistan had to withdraw from the bronze medal match. 
South Korea's London 2012 and Rio 2016 champion Gwan Geun Choi recovered well from missing out on a shot at defending his title, by securing the other bronze. 
In the women's -70kg category Brazil's Rio 2016 silver medallist Alana Maldonado returned from the disappointment of her home Paralympics five years ago to claim a much coveted Paralympic title here in Tokyo. Taking on Georgia's Ina Kaldani, who had beaten Mexican Paralympic title-holder Lenia Ruvalcaba on her way to the final, Maldonado's victory never looked in doubt. 
Maldonado put a waza-ari on the board but continued to attack. The Brazilian was unlucky to miss out on more points as Kaldani floundered. When the clock ticked over to the bell, Maldonado let out a huge scream and embraced her coach, after being awarded the win.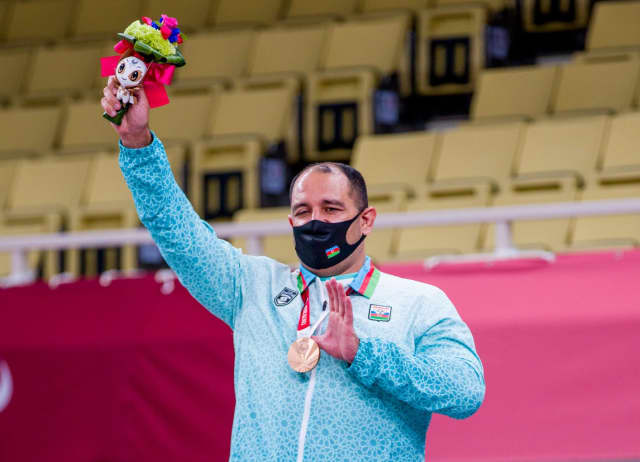 "It was five years of very hard work, a lot of uncertainty about whether we would be here," Maldonado said. "I went through a lot of personal things, which made me almost give up. It's not easy for us to chase medals. We have a life and we have to give it up in order to do this, but today I can say everything was worth it. I made my dream come true and those people who love me are very happy. This gold is not just mine, it's ours. There are a lot of people behind it. Thank you so much for everyone's support. This gold is ours; it's going to Brazil." 
Japan's Kazusa Ogawa did not let her relatively small stature get in her way in the bronze medal match against the RPC's Olga Zabrodskaiia. Ogawa used all her strength and technique to register a waza-ari and let the clock tick down. It is Japan's first women's judo medal at the Tokyo 2020 Paralympics and being won in the legendary judo venue, the Nippon Budokan, makes it extra special.
Lenia Ruvalcaba had to bounce back from the disappointment of losing the chance to defend her title, as she instead went for bronze. Facing Turkey's Raziye Ulucam, Ruvalcaba earned her consolation. 
Azerbaijan's Dursadaf Karimova triumphed in the women's +70kg group, after executing an impressive ippon-seoi-nage against Kazakhstan's Zarina Baibatina. This was the winning technique for her to become Paralympic champion.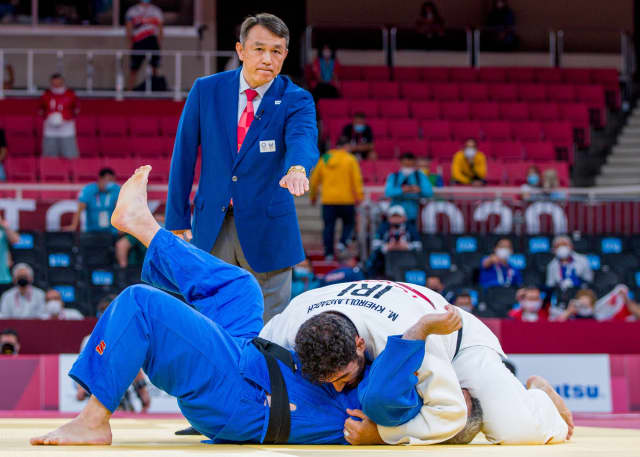 Costa (ITA) picked herself up and returned to claim the bronze after missing out on a place in the final. The medal came after an ippon against Mongolia's Altantsetseg Nyamaa. 
Having been part of a group of judoka that came to the Brazilian team after Rio 2016, Meg Emmerich secured bronze to add to her 2018 World Championship medal of the same colour. 
The Nippon Budokan saw three thrilling days of action at the Tokyo 2020 Paralympic Games, as judoka lined-up in 13 individual medal events. The next big step will take us to Paris 2024. The good news is that less than three years of waiting is not a big deal. The good thing is that we know that we will be prepared because we can face any problem, no matter how big. The good thing is that Covid has not been able to jump the wall of judo,l and we will talk about that some more soon. The good news is that judo is better than ever and looking at what is happening in the world, it is great news and a relief. 
Sayonara!
Co-Written by Lucy Dominy of IBSA.
Photo © IBSA Judo Rafal Burza