For eight days in July 2021, we vibrated to the rhythm of the Tokyo Olympic Games. The event that everyone has been waiting for, for years has come and gone and it has been an absolute success for world judo. In a few hours the judo family will be able to get excited again as now the Paralympic Games are about to begin.
We take the same venue, the legendary Nippon Budokan, almost the same rules, the same fervor of judo fans, who can follow the competition from a distance and  mix in the motivation of athletes from all over the world and we get a great judo competition.
For months, the IBSA-Judo team has been on the bridge preparing for the event. In partnership with the International Judo Federation, they have done everything to make the Paralympic Games a great success and there is no doubt that it will be.
Men's judo was first included in the 1988 Seoul Paralympics with women's judo following in Athens in 2004. You can discover more about Paralympic judo in the video below. The only major change since the video was produced is that both men and women's matches are 4 minutes long.
In judo it is the visually impaired who take part in the Paralympic tournament. They compete in weight categories, no matter the level of their visual impairment and they have exactly the same passion to win as their colleagues at the Olympic Games. They have trained as hard and as long as them and on the podium they will have exactly the same emotions. It is exciting to follow the great number of Olympic athletes now cheering for their Paralympic peers, in a sport world where the difference is not considered as a weakness but a dimension requiring special skills from both athletes and coaches.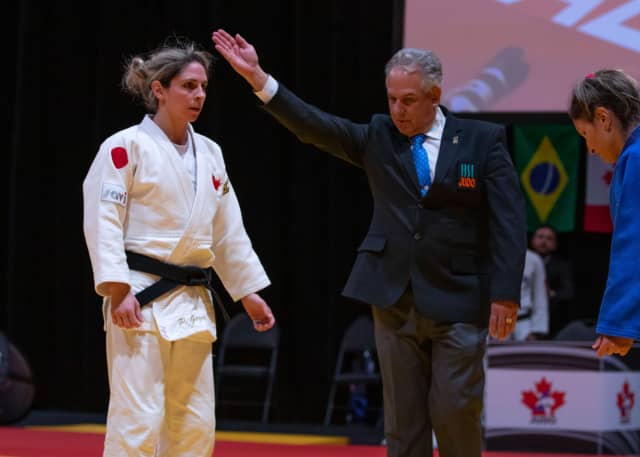 Throughout the coming days, you will be able to follow the news and the results on the IJF website as well as on the IBSA-judo website. You'll be able to watch the judo live between 27th and 29th August. If you cannot play the videos once the competition begins, check where you can watch the Tokyo 2020 Paralympics in your country by clicking HERE.
In the meantime, you can watch the official draw of the competition at https://ibsajudo.sport/competitions/livestream/ which will be held on 25th August at 14:00 local time.
Let the show of the Paralympic Games commence! Good luck to all participants and enjoy the special atmosphere of the Nippon Budokan.